Bebop Irishman

– Ray Bryant

A fun chart that mixes Irish jigs, classic Americana, and of course lots of bebop. Jo Jones's drum transcription also available.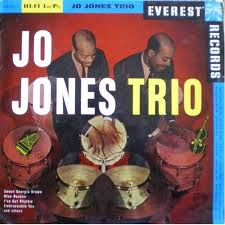 All selected items will be available for download after purchase.
Recording:

Jo Jones - Jo Jones Trio

Recorded on:

March, 1959

Label:

Everest (LPBR 5023)

Concert Key:

F

Vocal Range:

, to

Style:

Swing (medium up)
Piano - Ray Bryant
Bass - Tommy Bryant
Drums - Jo Jones
The title of this fun head reflects its jig-like pace. The melody is composed of long, quick-moving lines that infuse bebop chromatics with a simple harmonic progression that evokes classic Americana. The result is a mash-up of different cultures and styles that make Bebop Irishman just as much of a delight for musicians as listeners.
Jo Jones was the first drummer to record Ray's
Bebop Irishman,
on this
trio date
. A little less than a year later (April 28, 1960) George Shearing recorded it with Larance Marable on drums. In January, 1961, Buddy Rich recorded it on one of his small group sessions for Argo, arranged by Ernie Wilkins ("
The Be-Bop Irishman
"). Ray Bryant recorded it again in a trio context with his brother Tommy Bryant on bass on June 14, 1963, for the Sue label, this time with drummer Bobby Donaldson.
Ray's
Philadelphia Bound
from the Jo Jones album, plus his solo piano arrangement on that title, are also available.
A five-page in-depth drum transcription of "Papa" Jo Jones
drum
playing brushes on Ray Bryant's
Bebop Irishman
.
-- eight-bar drum introduction
-- time playing over in head (melody written above drum staff)
-- piano and drums trading fours (1 chorus, 32 bars)
-- time playing over the out head (melody above drum staff)
Any great jazz drummer will tell you that "Papa" Jo Jones helped write the book on playing brushes, but countless well-known jazz drummers cite this recording as their bible of brush playing. This recording is particularly great because you can hear the articulation of his brushes very clearly, plus his feeling is so strong. The tempo is extremely fast, but Jones plays it with relaxed ease, and his band follows his lead.
As you work through this transcription, try to emulate Jones' sound on the drum; the dynamics and "touch" of his accents. This transcription also showcases his drum soloing talents and shows why his style of playing would become so influential on the drummers who came after him.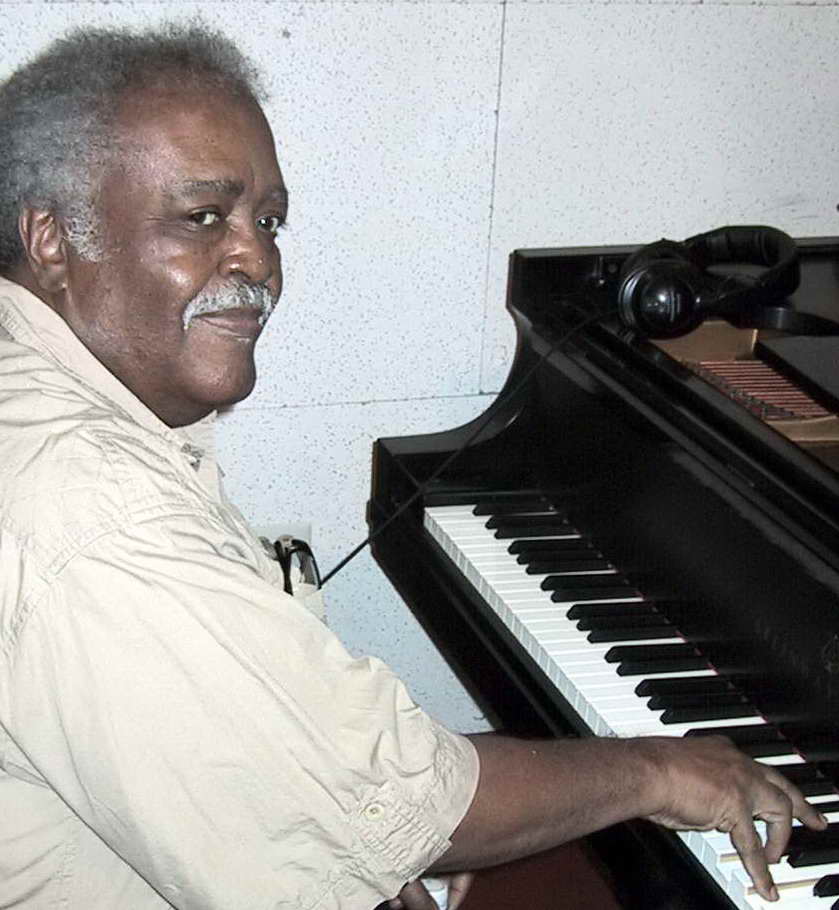 December 24, 1931 – June 2, 2011
Following performances in his native Philadelphia with guitarist Tiny Grimes and as house pianist at the Blue Note Club with Charlie Parker, Lester Young, Miles Davis and others, Ray Bryant came to New York in the mid-1950s. His first jazz recording session in New York was with Toots Thielemans (August, 1955) for Columbia Records. That session led to his own trio sessions as well as sessions with vocalist Betty Carter for Epic Records in May and June ("Meet Betty Carter and Ray Bryant"). On August 5, 1955, Ray recorded with Miles Davis, and on December 2, 1955, with Sonny Rollins, both for Prestige Records. Read more...