Ann's Mood

– David Hazeltine

A simple, beautiful 3/4 composition with a cyclical form.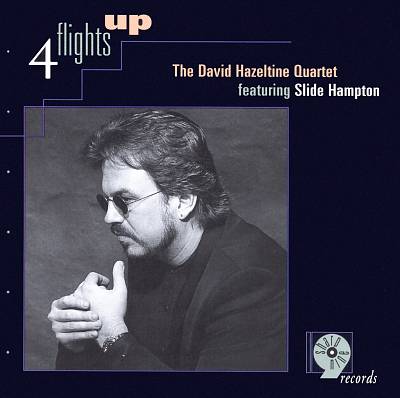 All selected items will be available for download after purchase.
Recording:

David Hazeltine - 4 Flights Up

Recorded on:

July 27, 1995

Label:

Sharp Nine (1002)

Concert Key:

A-flat minor

Vocal Range:

, to

Style:

3/4 swing (medium)
Piano - David Hazeltine
Bass - Peter Washington
Drums - "Killer" Ray Appleton
This piece has no intro. As you can hear from our audio excerpt, it starts in a delicate 1-feel environment where the ballad-like melody quietly weaves through the first sixteen measures. The other members of the rhythm section support David's beautiful melody perfectly: very quiet drums, and bassist Peter Washington is totally focused in the delicacy of every moment. We've created a double stave Bass Line edition, so you can see how the bass and piano complement each other to the fullest (see the Bass Corner tab).

This song is tonal (in a definite key), but written without a key signature. It travels to a few key centers, but its home key is A♭ minor or G♯ minor. Though the former would be harder to read, the latter would involve A♯ minor and D♯7 chords, which are much more easily read as B♭ minor and E♭7.

The form is cyclical: the II-V7 of the last two measures leads right back to the tonic at the beginning of the form. The C section is a repeat of the A section; D is similar to B but travels to different places in the fourth and sixth measures, stretching to twelve measures long. Specifically, those measures are where the melody goes up where it went down in the B section.

The key center of A♭ (G♯) minor, with the slow 3/4 meter and slow-moving melody, gives this piece a warm but dark feeling.

Pianists should take a look at the Bass Line part, as it has the piano and bass line both notated.

This was David and Peter's first recorded trio track together. David's composition creates a challenging environment that Peter masters with ease. Bass and piano hook up so well that it's not surprising to see that they've made quite a few trio recordings together. You can check them out on David's recording "
The Classic Trio
," with David's feature for Peter,
One For Peter
. There's another on "
The Classic Trio Volume II
,"
Pete's Sake
.
You'll be seeing more from these two in trio settings soon on jazzleadsheets.com.
Bass Lines
[Peter Washington, bassist]
The interplay between piano and bass on this performance is perfect. Any kind of active bass line would kill the melody and the vibe.
Even though the bass is fundamentally an instrument of support, it can be tempting to pursue the flashier elements and play busily. Fortunately,
Peter Washington
shows us how valuable it can be for the music (as well as for your employability as a working bassist) to lay down a bed of support for the melody.
Here, Washington provides a wonderfully fulfilling base of accompaniment, following the melody at every step. This is a tremendous study in how to tend to and maintain a musical texture. He shows how much every note counts by frequently laying down just a dotted half note root; yet, the song is always satisfied.
Playing the bass is about getting to the right note at the right moment, as Peter skillfully fills in the spaces with linear bursts and occasional anticipations. However, these moves never steal the show from the main star, the gorgeous melody. This transcription will teach how to play a more open, yet definitely grounded type of feel and will provide discipline and guidance. Playing musically in a supportive way is the name of the game, and Peter Washington consistently has done this throughout his career.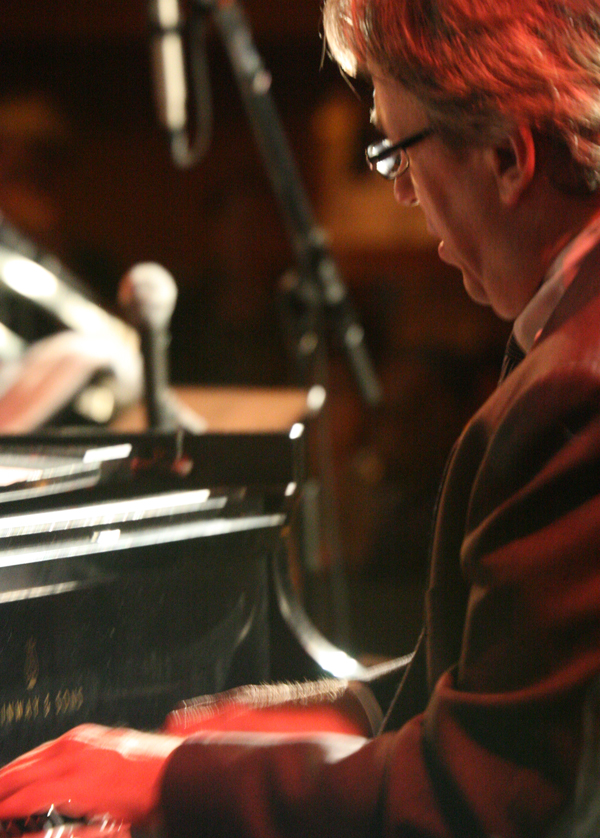 born on October 27, 1958
Heralded by pianist Cedar Walton as the "brightest star on jazz piano's horizon," David Hazeltine is considered to be one of jazz's premier pianists as well as composer-arrangers. With a mantra to "swing as much as humanly possible," David's style is infused with influences of Art Tatum, Bud Powell, Buddy Montgomery, Barry Harris and Cedar Walton while still retaining his own fiercely individual voice. Hailing from Milwaukee, David made his professional debut on the organ when he was just thirteen years old. Read more...