Zebra #1

– Claude Sifferlen

Get into the unique melodic and harmonic world of Claude Sifferlen with three interpretations of this solo piano piece.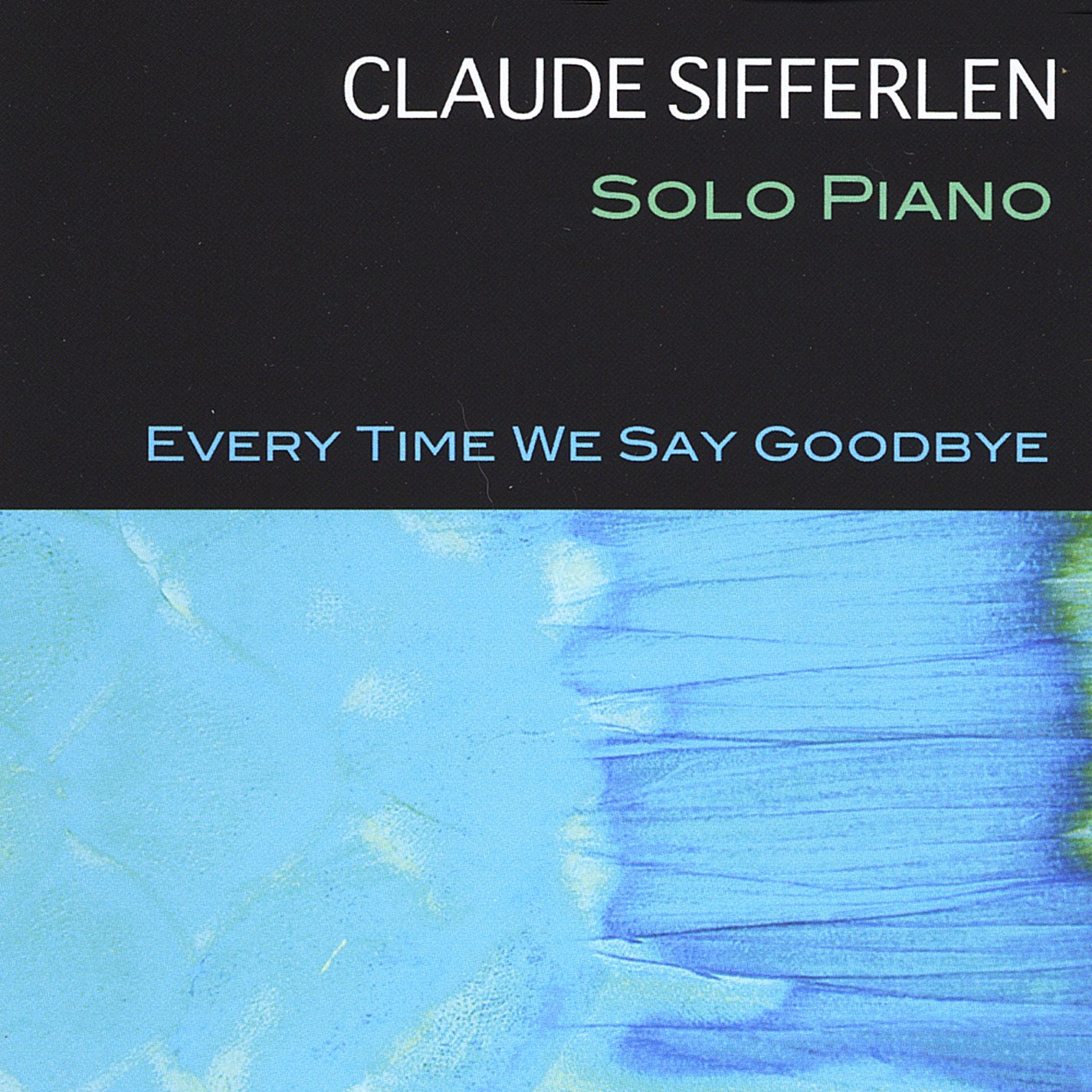 All selected items will be available for download after purchase.
Recording:

Claude Sifferlen - Every Time We Say Goodbye

Recorded on:

April 4, 1990

Label:

Moon Cycle Records (1012)

Concert Key:

No key center

Vocal Range:

, to

Style:

Even 8ths (medium up)
Video
Pianist/composer Steve Allee talks about his "lessons" with Indianapolis pianist Claude Sifferlen. Sifferlen influenced generations of Indianapolis musicians.
Many great jazz musicians have come out of Indianapolis, Indiana. One of the important artists after pianist/vibist/composer Buddy Montgomery's generation is Claude Sifferlen. A marvelous pianist with a true harmonic gift, Claude became very influential to pianists and other musicians of his own generation as well as the generations that followed him in Indianapolis. Claude didn't write many original compositions, but he did create six pieces called
Zebras
which are full of marvelous musical content.
To introduce Claude and his
Zebras
, we're going to start with
Zebra #1
, more specifically with Claude's own recording of it and piano editor Glenn Zaleski's transcription of that recording (shown as Solo Piano Arrangement).
The
Zebras
are as much like classical pieces as they are like jazz. Though many of the harmonies in
Zebra #1
clearly come from jazz, and there are several obvious jazz rhythms, there is definitely an impressionistic quality in its interpretation, harmonic movement, and specifically the "free" rubato and stretching of the rhythms.
In addition to the transcription of Claude's solo recording, we're also making two lead sheet/arrangements available: one by Glenn Zaleski and another by Claude's former student
Steve Allee
. These three written versions are all equally valid interpretations. The beginning of the A section can work as a pickup, as in Allee's version; on the beat, like the transcription; or after the downbeat, as Zaleski arranged it. If played as a blowing tune, the form is open to interpretation, too. The chorus could be shortened to AAABA instead of AAABABA; the third consecutive A section is necessary because of the tag on the second one which would not lead to the B section.
We've included the entire work in the clip above. For more on how to learn this piece, click on the Piano Corner tab.
The title
Zebra
comes from a sort of language or code Claude Sifferlen developed to refer to various harmonic structures and devices. He used "zebra" to mean a bitonal chord, as an overlaid contrast analogous to a zebra's black and white stripes.
Claude's recording of
Zebra #1
was originally released on his solo piano album "Every Time We Say Goodbye." This recording lists two of the tracks as
Zebra #1
and
Zebra #2
, when in fact, they are actually recordings of four of the five Zebras. At jazzleadsheet.com we'll be releasing each of the Zebras separately, starting with the correct
Zebra #1
.
There will be a lot said and written later about Claude Sifferlen's
Zebras.
For now, what we feel is important is to allow you experience them one at a time. We're releasing
Zebra #1
in three piano editions as well as Claude's recording. Our next step with Claude's music will be to ask his disciples, starting with
Steve Allee
and
Steve Corn
, to add further comments about the work. Steve Allee has already seen Glenn Zaleski's Solo Piano transcription, and feels Glenn's rhythm notation helps expose the rhythmic freedom inherent in Claude's recording. We also asked Steve and Glenn to give us lead sheets for specific rhythmic arrangements for
Zebra #1
as noted on the Description page.
Before we delve into any specifics regarding Zebra #1, we want you to listen to it. Listen to Claude play it and let your ears start absorbing Claude's bitonal world.

Suggested:
1] Absorb repeated listenings of Claude's performance.

2] Explore the A1 section: whether you're a pianist or not, sit at the piano. Put the pedal down, and, from the bottom note going up, add each single note until you've played all the notes relating to the first chord symbol. Then pick up the pedal, and do the same for all notes relating to the second chord symbol. Continue this procedure for the whole A1 section.

3] Then listen to Claude play this A1 section several more times.

4] Explore the transcriptions in other ways: for example, play the top note and the bottom note together from each chord symbol section, catch these with the pedal, and then go up from the bottom and down from the top getting the additional notes into your ears as you add them.

5] Absorbing the vertical sound is important, but absorbing the horizontal linear sound is also very important in Claude's music. If you're not a pianist, this will be impossible for you to do at the piano, so listening to Claude's performance is the key.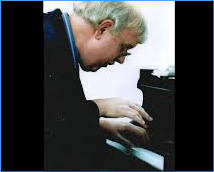 August 29, 1940 – March 18, 2010
Inventive composer and pianist Claude Sifferlen was a mainstay in the Indianapolis jazz scene who taught and inspired many Indianapolis players. Read more...