Will There Really Be A Morning? (vocal)

– Kirk Nurock & Emily Dickinson

A very memorable setting of an Emily Dickinson poem, this ballad is almost like a folk song.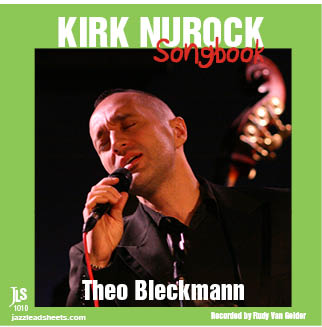 All selected items will be available for download after purchase.
Recording:

Theo Bleckmann - Kirk Nurock Songbook

Recorded on:

September 4, 2006

Label:

jazzleadsheets.com (JLS 1010)

Concert Key:

F

Vocal Range:

Tenor, G-sharp3 to D5 written 8va

Style:

Ballad
Vocal - Theo Bleckmann
Tenor Sax - Bob Kindred
Piano - Kirk Nurock
Bass - Cameron Brown
Drums - Billy Hart
As you'll hear from our audio excerpt, composer Kirk Nurock has created a compelling melodic and harmonic framework for this evocative poetry by Emily Dickinson. This intimate Theo Bleckmann recording, with Nurock on piano, is currently only available on jazzleadsheets.com.
Lyric Description:
A setting of "Will there really be a 'Morning'? (101)" by Emily Dickinson, this poem addresses topics of the afterlife and religion through the symbol of an elusive morning. The speaker, a "Pilgrim," wonders what the nature of this "morning" will be like. This pondering of the sublime is heightened by Nurock's addition of a stanza from "Sleep is supposed to be (38)" that describes day break as "east of eternity."
No-vocal version:
The no-vocal version begins with a four-measure rhythm section introduction. On the last bar of the intro, the vocals come in with the pick-up to A. The accompaniment goes through the form one time. At B, the tenor sax comes in with a counter-line. Take the coda out.
If another key would be better for you, send the key you'd like to
Don
and we'll post the transposition on the website for purchase. If you're not sure which key is best, send us your range and we'll work with you to figure out the best key.
Instrumental editions for all instruments plus an MP3 track, with melody by trumpeter
Don Sickler
, are also available, along with a Minus Melody MP3. Click
here
.
Will There Really Be A Morning? is from the side of Emily Dickinson one might call "wonder at the universe." A glowing ballad of hope, it was performed by the Brooklyn Philharmonic and Youth Chorus, on the first 9/11 Commemorative Concert of New York City along with Come Sunday, Climb Every Mountain and God Bless America. It fit perfectly in that spiritual company yet works as beautifully in a jazz setting.

There have been other melodies written to this Emily Dickinson poem, but none so at home with the poetry as this Nurock version. The Blossom Dearie and Judy Collins settings, for example, have entirely different melodies, and their musical directions are not so closely tied to the rhythms of the poetry as Kirk's interpretation. It is sung here by the remarkable Theo Bleckmann, known as both pioneering innovator and cool balladeer, and was recorded by legendary jazz recording engineer Rudy Van Gelder. Bob Kindred is the tenor sax soloist.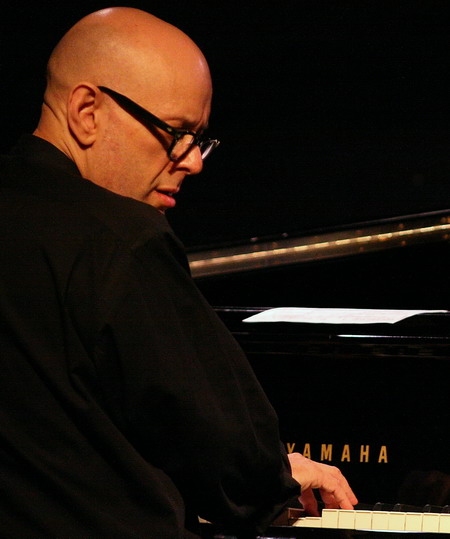 born on February 28, 1948
Composer/pianist Kirk Nurock eschews the boundaries of genre, having worked with some of the greatest names in Broadway, classical music, and of course, jazz. He orchestrated for Dizzy Gillespie and Leonard Bernstein, composed a work for 20 voices and 3 canines which he conducted at Carnegie Hall, and won a scholarship at age 16, awarded by Duke Ellington. Nurock's diverse compositions or arrangements have been performed or recorded by the likes of Nat Adderley, Jane Ira Bloom, Tom Harrell, Dick Hyman, The Israel Philharmonic, Arnie Lawrence, David "Fathead" Newman, New World Symphony, Hank Jones and Bobby Previte. Read more...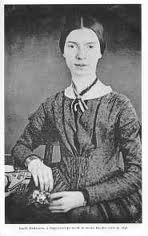 December 10, 1830 – May 15, 1886
Emily Dickinson is one of the best known American poets. Over the span of her quiet and reclusive life, she produced close to 1800 poems and many letters, the vast majority of which were not published or even acknowledged until after her death. Read more...