White Gardenia

– Kenny Drew, Jr.

Not to be confused with the Johnny Griffin song of the same title, this composition is just as beautiful and melodic in its own way. It has a long form with a lot of colorful harmonic material.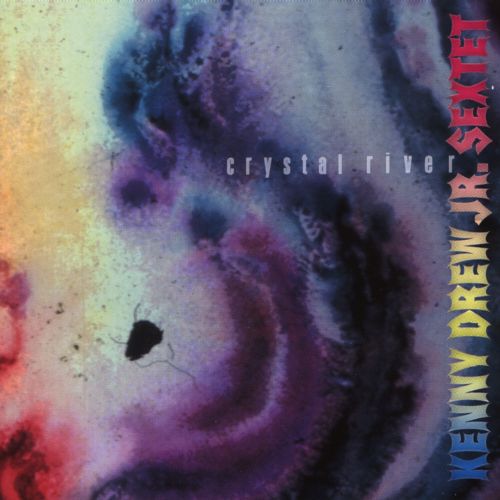 All selected items will be available for download after purchase.
Recording:

Kenny Drew, Jr. - Crystal River

Recorded on:

May 22 & 24, 1995

Label:

TCB (98202)

Concert Key:

No key center

Vocal Range:

, to

Style:

3/4 swing (medium)
Trumpet - Michael Mossman
Tenor Sax - Ravi Coltrane
Vibes - Steve Nelson
Piano - Kenny Drew
Bass - Lynn Seaton
Drums - Tony Reedus
Though it visits many key centers, this melodic 3/4 composition has no unifying tonality. Several themes hold the song together: smoothly descending melodic lines following an initial upward leap, root motion in descending thirds, and shifting harmonies over pedal points. The 16-measure A section begins in B♭ minor and ends on an E♭ pedal point under alternating E♭ and E major chords. The B section begins the same as the A section a half step higher, but lands on a G pedal rather than the expected E pedal; this is followed by four more measures of a similar alternation over an F♯ pedal, creating a 20-measure section. The chords over this F♯ pedal may not at first appear to be a chromatic alternation, but in fact they are: the A major triad within F♯m7 moves chromatically upward to a B♭ major triad. These pedal-point chromatic shifts continue into the 16-measure C section or bridge, which begins with a more dissonant series of triads over an E♭ pedal and modulates downward with further slash chords and inversions to F minor. An E pedal point follows with a similar melody to the pedal point melodies in the A and B sections. The final D section is essentially the same as the B section, with an unexpected but effective E7sus to modulate back to B♭ minor for the top of the form.

On the C lead sheet, Kenny's melody for the intro is notated; this intro vamps in a B♭ minor tonality. There is an interesting coda that extends each of the two four-measure pedal points at the end of the form to eight measures each. Rhythm section figures in the bridge are notated in the lead sheets. This recording has a 3-"horn" arrangement with trumpet and vibes trading off on the melody, several notable countermelody lines, and backgrounds for the solos (not indicated in the lead sheets).
This is the only recording Kenny ever made with
Steve Nelson
. Kenny had played on Michael Mossman's 1994 album "Springdance" and would later play on Mossman's next album, "Mama Soho," in December 1995, the trumpeter's only album as a leader for the TCB label. Kenny and Ravi Coltrane had previously recorded together in '93 on drummer Cody Moffett's debut album as a leader, "Evidence;" the previous year saw Kenny's first recording alongside drummer Tony Reedus, "Colors of Brooklyn" by saxophonist Pete Yellin.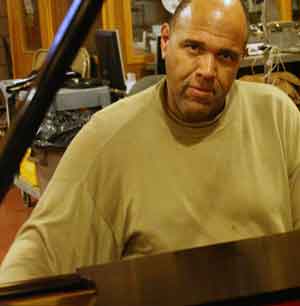 June 14, 1958 – August 3, 2014
Kenny Drew, Jr., son of pianist/composer Kenny Drew, Sr., started music lessons at the age of four. He studied classical piano with his aunt Marjorie, but soon found he enjoyed playing jazz as well. He performed worldwide with a comprehensive variety of musicians, including Stanley Jordan, OTB, Stanley Turrentine, Slide Hampton, the Mingus Big Band, Steve Grossman, Yoshiaki Masuo, Sadao Watanabe, Smokey Robinson, Frank Morgan, Daniel Schnyder, Jack Walrath, Ronnie Cuber and many others. Read more...