Tears In Her Heart

– David Hazeltine

This lyrical slow waltz has a tuneful, simple melody. The bass motion is almost entirely in seconds and thirds.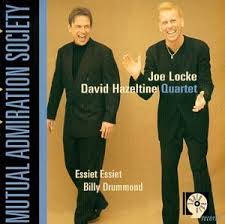 All selected items will be available for download after purchase.
Recording:

Joe Locke - Mutual Admiration Society

Recorded on:

September 14, 1998

Label:

Sharp Nine (1015)

Concert Key:

B-flat minor

Vocal Range:

, to

Style:

3/4 swing (medium slow)
Vibes - Joe Locke
Piano - David Hazeltine
Bass - Essiet Essiet
Drums - Billy Drummond
This song's AAB form has 16-measure A sections and a 24-measure B section, the last eight measures of which are the same as the last eight measures of the A section. Other songs with forms like this include Cole Porter's Night And Day and Charles Mingus' Peggy's Blue Skylight.

The melody of this song is very simple and almost all diatonic. The root motion of the changes is almost entirely seconds and thirds. From the second measure to the eighth measure is a descending line from B♭ to E♭, broken only by B♭7♯5(♭9) substituting for an F chord in the sixth measure. The eighth through twelfth measures descend in 3rds to Bmaj7♯11, descending by another 2nd to the tonic. The B section also descends, from E♭ to A♭ before going up to form a V7-I back to E♭. From there (the ninth measure of B) there is a descent in 3rds all the way back to B major again and down by another step to the tonic. The final chord of both the A and B sections is B♭ major, even though the harmonic and melodic material is mostly minor.

This recording starts with a rubato intro based on the last 16 measures of the form, with the last four of these in time and repeated twice. These four measures are also repeated to form the coda.
This was the first of two albums with this quartet; the second was recorded almost eleven years later (February 2009) and simply titled "Mutual Admiration Society 2." In between, Joe Locke played on Hazeltine's album "The Inspiration Suite" in 2007 with tenor saxophonist
Eric Alexander
, bassist
John Webber
, and drummer Joe Farnsworth.
"Mutual Admiration Society" is also the first recording featuring Hazeltine alongside his now-frequent collaborator
Billy Drummond
.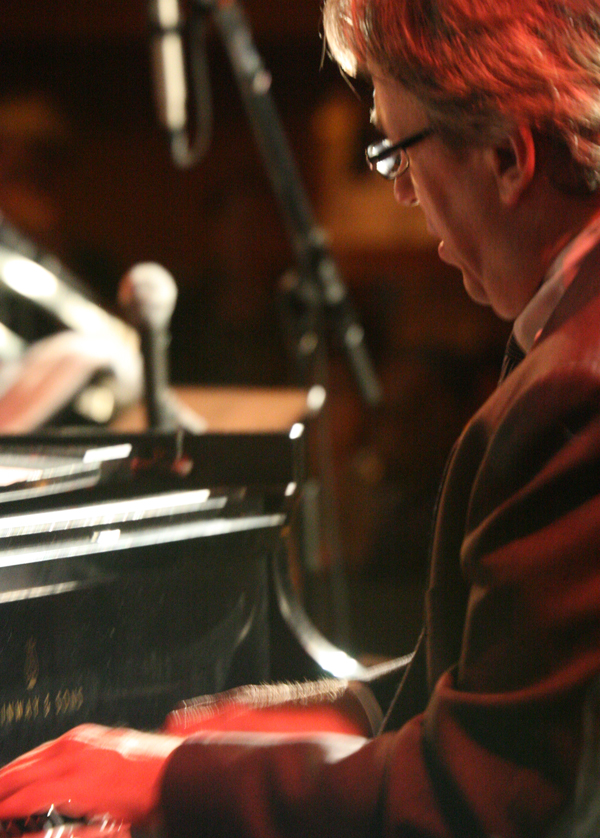 born on October 27, 1958
Heralded by pianist Cedar Walton as the "brightest star on jazz piano's horizon," David Hazeltine is considered to be one of jazz's premier pianists as well as composer-arrangers. With a mantra to "swing as much as humanly possible," David's style is infused with influences of Art Tatum, Bud Powell, Buddy Montgomery, Barry Harris and Cedar Walton while still retaining his own fiercely individual voice. Hailing from Milwaukee, David made his professional debut on the organ when he was just thirteen years old. Read more...