Slice Of The Top

– Hank Mobley

A modal song with a Latin groove, classic later Mobley. Though originally recorded as a five-horn arrangement, it works equally well with two horns, one horn or a trio..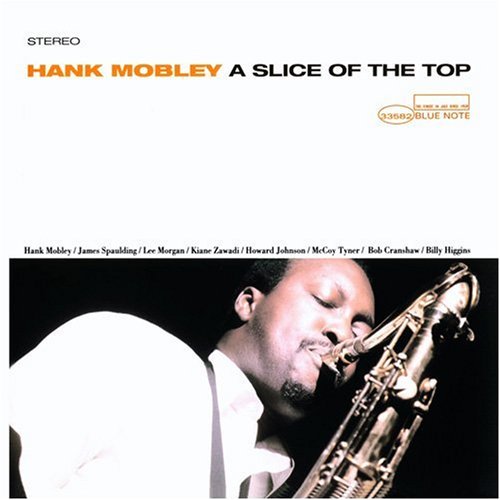 All selected items will be available for download after purchase.
Recording:

Hank Mobley - A Slice Of The Top

Recorded on:

March 18, 1966

Label:

Blue Note/Liberty (LT 995)

Concert Key:

C

Vocal Range:

, to

Style:

Latin (medium)
Trumpet - Lee Morgan
Euphonium - Kiane Zawadi
Tuba - Howard Johnson
Alto Sax - James Spaulding
Tenor Sax - Hank Mobley
Piano - McCoy Tyner
Bass - Bob Cranshaw
Drums - Billy Higgins
Like the other songs from this album, the title track works just as well for a combo with one or two horns, or even a trio without horns, as the five-horn setting it was recorded by.

This song is built around a two-measure vamp with a Latin groove, alternating Cmaj7 with a sus-like chord created by raising E and B (the 3rd and 7th) to F and C. The A section melody, played in harmony by trumpet and tenor sax on the recording while the other horns vamp, focuses on the 7th and adds a CMaj7(♯11) (Lydian) tonality. This creates a unique rub between F♯ and F♮ in the second and sixth measures. The bridge goes to a swing feel, with rhythmic figures for an ascending series of II-Vs.

The form of the head is AABBCC, with the C section (same as the A section) repeated twice. The solo form, however, is AABC. There is an 8-measure intro on the vamp that is also used to set up the out head. This recording fades out before the end of the out head; we've added a coda with a vamp and fade that leads to a final chord.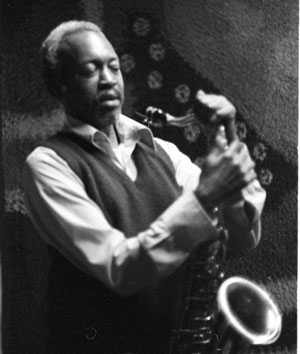 July 7, 1930 – May 30, 1986
Hank Mobley is one of the most acclaimed tenor saxophonists in modern jazz history. He is recognized by musicians and critics alike as one of the most important and eloquent jazz instrumentalists of all time. He recorded well over 100 of his own original compositions and left an indelible mark on the post-bop jazz scene. Read more...