Serenade To A Cuckoo

– Rahsaan Roland Kirk

Like its namesake, Serenade To A Cuckoo is best described as whimsical. Unlike the politically charged, raw compositions of Kirk's later period, this piece is full of joy and creative spirit.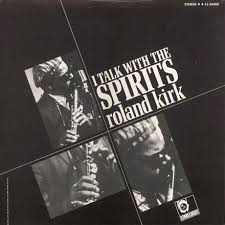 All selected items will be available for download after purchase.
Recording:

Rahsaah Roland Kirk - I Talk With The Spirits

Recorded on:

September 16 & 17, 1964

Label:

Limelight (LM 82008)

Concert Key:

F minor

Vocal Range:

, to

Style:

Swing (medium)
Flute - Rahsaan Roland Kirk
Vocal - Miss C.J. Albert
Piano - Horace Parlan
Bass - Michael Fleming
Drums - Walter Perkins
This heavy-swinging melody sails over a 2-feel bass line in the A section. The B section is a simple and lovely set of ii-V progressions. Serenade To A Cuckoo is easy to master—in minutes, you'll be making this playful piece your own.
The early 1960s were Rahsaan Roland Kirk's most active recording years. In June 1963, he recorded "
The Roland Kirk Quartet Meets The Benny Golson Orchestra
", which included
April Morning
,
Between The 4th And 5th Step
and
Get In The Basement
(among others). A few months later, in October of that year, he released another session as a leader: "Kirk In Copenhagen." After several sessions with Quincy Jones, Rahsaan was back in the studio as a leader in July of 1964 for "Gifts And Messages," which he followed up in September with "
I Talk With The Spirits
" (on which
Serenade To A Cuckoo
was recorded). In October, he recorded two live dates ("Live In London" and "Gifts And Messages: Live at Ronnie Scott's Club"); he ended the year with another Quincy Jones date. A very active couple of years for the multi-instrumentalist!
Don Sickler: "In the early1970s Rahsaan often came by my place in midtown Manhattan. One of the things we discussed was very important to Rahsaan: the possibility of making music boxes that would play his music. We even visited a music box shop on the upper East side, crowded and noisy with sounds.
Serenade To A Cuckoo
was one of the pieces he wanted to put in a music box."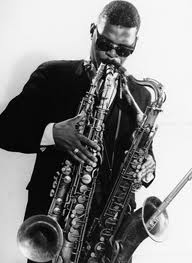 August 7, 1935 – December 15, 1977
With a stritch dangling below his knees, manzello and tenor sax hanging from his neck and a hodgepodge of various homemade instruments, Roland Kirk was a surreal, innovative and inspiring saxophonist who was intensely serious about music. Born in Columbus, Ohio, he became blind at an early age. Taking up an assortment of instruments early on, he began playing tenor sax professionally in R&B bands by the age of 15. Infatuated by the manzello (saxello soprano) and stritch (straight alto saxophone), he reshaped the saxes so he could play all three simultaneously, evident in his first recording in 1956, "Triple Threat." By 1960 he had incorporated the siren whistle into his solos, and by 1963 had mastered circular breathing. Even while playing two or three saxophones at once, Kirk's music was powerful jazz with a strong feel for the blues. Read more...