Phineas: The Living Legend

– James Williams

The earlier of James Williams' two tributes to Phineas Newborn, Jr., is a tricky uptempo workout on the changes of Stompin' At The Savoy. It comes from James' first trio album as a leader.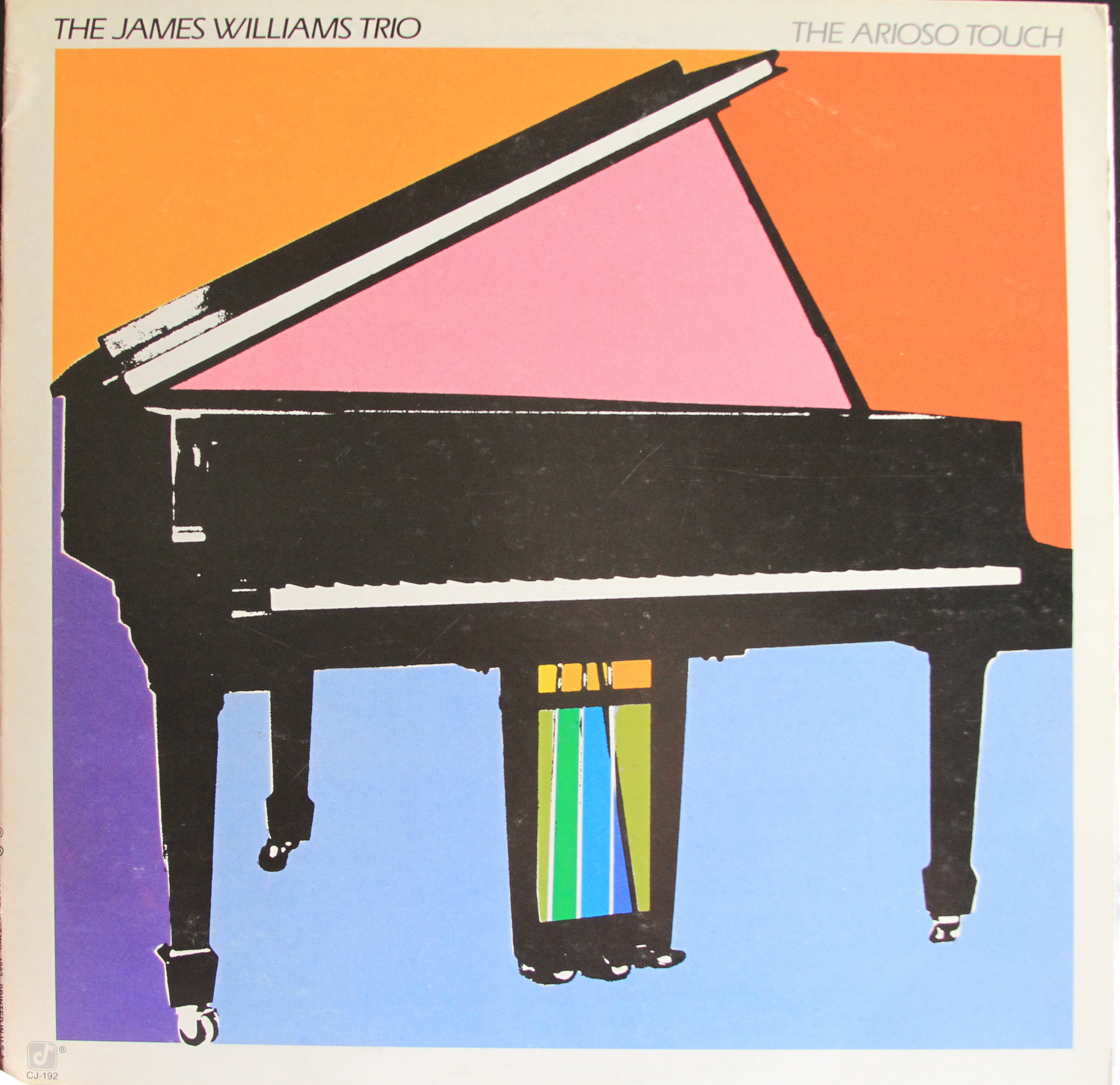 All selected items will be available for download after purchase.
Recording:

James Williams - The Arioso Touch

Recorded on:

February, 1982

Label:

Concord Jazz (CJ 192)

Concert Key:

D-flat

Vocal Range:

, to

Style:

Swing (uptempo)
Piano - James Williams
Bass - Buster Williams
Drums - Billy Higgins
A bebop-styled uptempo workout with an exciting trio arrangement. It's based on the changes of Stompin' At The Savoy, but the bridge of the head is stretched out to 16 measures. The C section is further extended with a four-measure drum fill at the end. The melody is pianistic but certainly works on other melody instruments.

On the A section the melody is mostly eighth-note lines, including a couple of sequences of interval shapes transposed through the changes. The bridge alternates two measures of rhythmic hits with two measures of drums; the last four measures have a pedal point on beats 2 and 4. The hits in the bridge add chromatic sequences of passing chords. Solos are on more basic Stompin' At The Savoy changes, except with a chromatic approach II-V7 (Em7-A7 to E♭m7-A♭7) added in the fifth measure.

This song has quite a wide range; we have separate B♭ lead sheets for trumpet and tenor sax. The latter goes up to high G♭—a half step out of the instrument's "standard" range—so the same note is also shown an octave lower with a small notehead to show an alternate option. The C bass clef lead sheet goes rather low; trombonists can experiment with taking some of the melody up an octave.
James Williams recorded this song twice, both while Phineas Newborn, Jr. was alive. The first recording was on "
The Arioso Touch
."The second recording, in 1988, was with drummer Rich Thompson on the latter's album "Eventually."
After Newborn's death, Williams wrote a second tribute,
Fond Times With Junior
. This latter song was also recorded with Billy Higgins on drums, on the tribute album "
Four Pianos For Phineas.
"
Drummer Billy Higgins played on two other James Williams albums: "Up To The Minute Blues" in 1990, and "Classic Encounters" in 1998.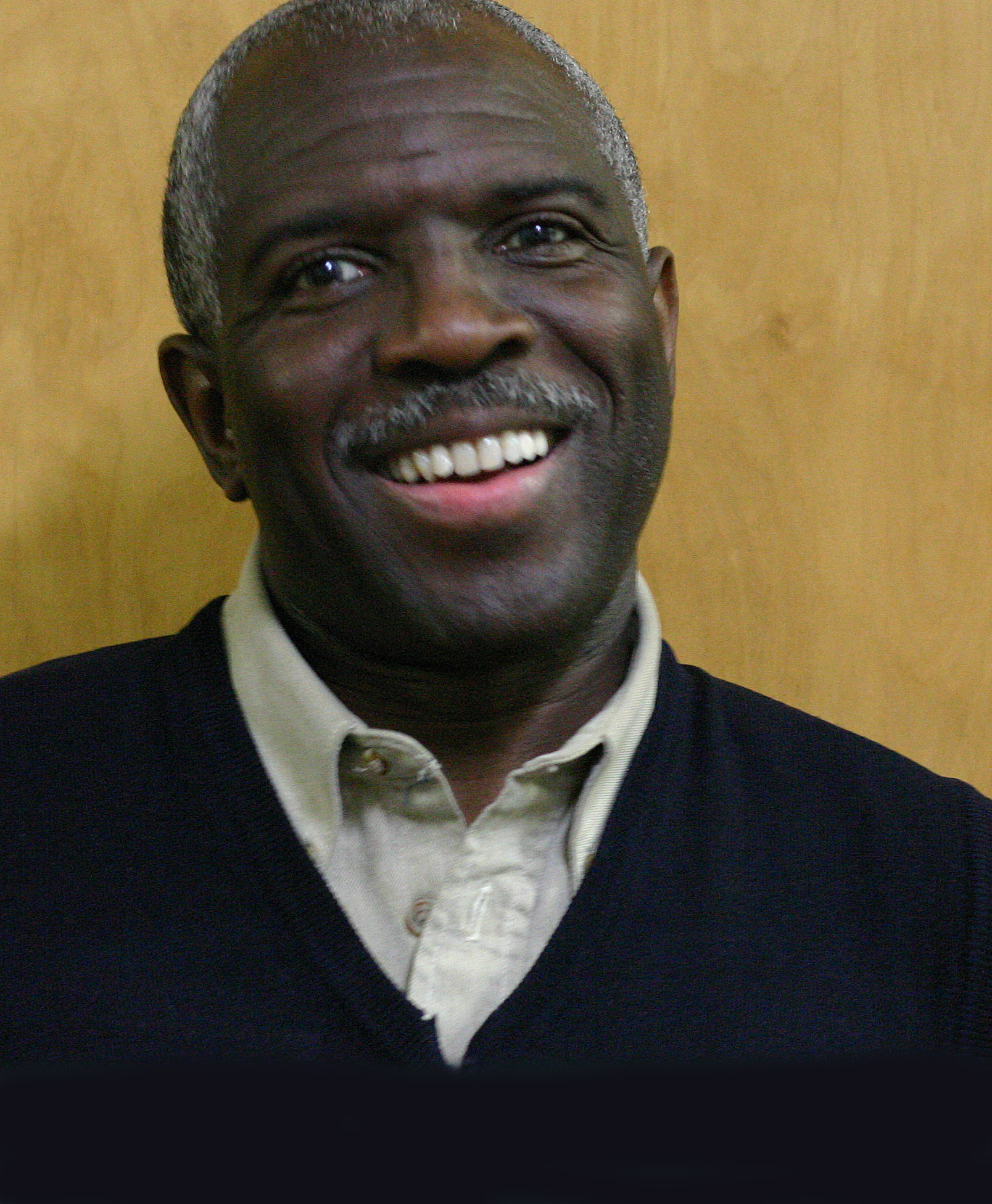 March 8, 1951 – July 20, 2004
James Williams' distinguished career began in the city in which he was raised: Memphis, Tennessee. Having taken up piano at the age of thirteen, he graduated from Memphis State University in the early seventies and threw himself into his city's jazz community. Only a year after attaining his degree, Williams was hired as a professor at Berklee College of Music in Boston, Massachusetts. Coming to a new city opened up an entirely new scene for the young pianist, who began to play as a sideman for visiting artists like Red Norvo, Art Farmer, Sonny Stitt and Milt Jackson. When Art Blakey met him in 1977, he convinced the then-26 year-old Williams to resign from Berklee and go on tour with the Jazz Messengers, a post he held for the next four years and with whom he would win a Grammy Award nomination for the album "Straight Ahead." Read more...