One For Prez

– Wardell Gray

Exciting, unpredictable rhythms make this uptempo bebop head a worthwhile challenge. It's based on the changes of How High The Moon and comes from Wardell Gray's first session as a leader.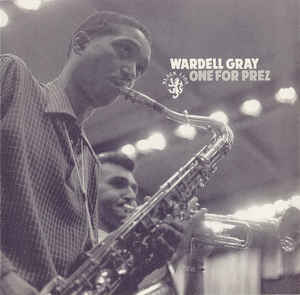 All selected items will be available for download after purchase.
Recording:

Wardell Gray - One For Prez

Recorded on:

November 23, 1946

Label:

Black Lion (60106)

Concert Key:

F

Vocal Range:

, to

Style:

Swing (uptempo)
Tenor Sax - Wardell Gray
Piano - Dodo Marmarosa
Bass - Red Callender
Drums - Harold "Doc" West
An uptempo bebop head full of exciting and erratic rhythms, which at this fast tempo make for a worthwhile challenge. It's based on the changes of the standard How High The Moon, in the key of F rather than G, that song's original key. The melody is in a classic bebop style. Quite a few altered tones are used over dominant chords, such as D♭, A♭, and G♭ (the ♭9, ♯5, and ♭5) over C7 in the second measure of the B section. The fifth measure of this section uses E♭ and B♮ to lead into Gm7 in the next measure, implying a passing A♭m7.

Our lead sheets show Dodo Marmarosa's solo piano intro from the recording, which loops a repeated-note figure á la Count Basie. There is no coda; the last note of the out head is simply held out.
This session, recorded in Hollywood, was Wardell Gray's first as a leader. It remained unreleased for several years, and was first issued on three 78s on the French label Jazz Selection.

Wardell recorded again with pianist Dodo Marmarosa and bassist Red Callender three months later, on Charlie Parker's classic Dial session with trumpeter Howard McGhee, guitarist Barney Kessel, and drummer Don Lamond. Another recording with Gray, Marmarosa, and Callender was on a "Just Jazz" concert produced by Gene Norman in April 1947.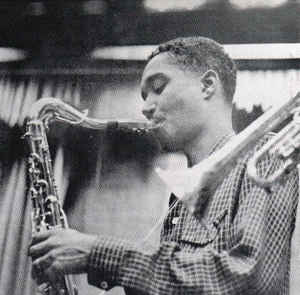 February 13, 1921 – May 25, 1955
Though sometimes overlooked, even to this day—perhaps due to his all-too-brief career or his extensive work in swing big bands —Wardell Gray was among the most important jazz musicians of the bebop era. He was one of the first tenor saxophonists, along with Dexter Gordon , Gene Ammons, and Lucky Thompson, to establish an original voice on the instrument in the bebop style. Read more...