On The Bright Side

– Hank Mobley

As bright as the title suggests, this is a classic '50s Mobley song from a Blue Note session that deserves wider recognition. Trumpeter Kenny Dorham plays a fascinating solo; a transcription is available for it.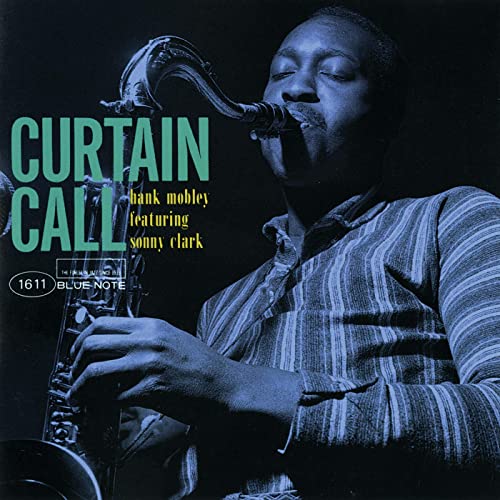 All selected items will be available for download after purchase.
Recording:

Hank Mobley - Curtain Call

Recorded on:

August 18, 1957

Label:

Blue Note (TOCJ 1611)

Concert Key:

F

Vocal Range:

, to

Style:

Swing (medium up)
Trumpet - Kenny Dorham
Tenor Sax - Hank Mobley
Piano - Sonny Clark
Bass - Jimmy Rowser
Drums - Art Taylor
Classic '50s Mobley: bright, snappy melodic figures of varying lengths, over bebop-ish changes that sound familiar without being the same as any standard song. On The Bright Side is based on descending II-V7s of the same type as Dizzy Gillespie's Woody'n You, with flat 5ths on the IIm7 chords but without the alterations of the V7s that give Woody'n You its darkness. The sixth measure introduces a tritone substitute II-V7 to the tonic. The bridge changes recall the bridge of Oh, Lady Be Good, with a II-V7 in the fourth measure to Dm7 as the II-V7 of V7.

The horns play in octaves throughout the head. Pianist Sonny Clark's 8-measure piano intro is notated in the C treble clef lead sheet.
This session was the fifth of six Hank Mobley-led Blue Note albums in 1957. The horn section of
Kenny Dorham
and
Mobley
, well known from Art Blakey's and Max Roach's groups, appears on one other Mobley-led album, "Hank Mobley's Second Message" for Prestige from July 1956. Dorham and pianist
Sonny Clark
appear together on only one other recording, a Jackie McLean session in 1962 that eventually got released on the double album "Hipnosis." Jimmy Rowser did not otherwise record for Blue Note; he is best known for his work with
Ray Bryant
, Maynard Ferguson, and Les McCann.
Kenny Dorham
plays the first solo, three choruses long. This solo contains some great examples of lines for minor II-V7s and the minor 7th/flat 5th chord quality. Kenny frequently plays the flat 5th of these chords right on the downbeat, leading in various ways to the third of the following dominant chord and then running up to that chord's flat or sharp 9th. These lines are never exactly the same, always rhythmically varied.
clip
The beginning of the second chorus is one of the best examples of this. In the second measure of this chorus he arrives on the third of E7 on beat 2, rising to the flat 9th on the "and" of beat 3; two measures later, he gets to the third of D7 on beat 1 and to the flat 9th on beat 3.
Kenny's distinctive articulations are notated in this transcription so you can really look into his unique style. Notable chord alterations are also shown below the staff, including instances in which he plays the natural 5th over a minor 7th/flat 5th chord. The solo is three pages long.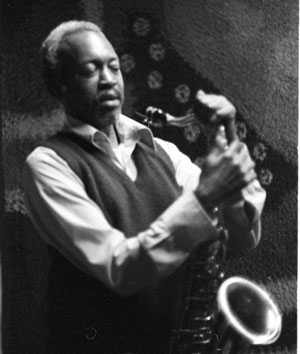 July 7, 1930 – May 30, 1986
Hank Mobley is one of the most acclaimed tenor saxophonists in modern jazz history. He is recognized by musicians and critics alike as one of the most important and eloquent jazz instrumentalists of all time. He recorded well over 100 of his own original compositions and left an indelible mark on the post-bop jazz scene. Read more...