Nirvanna

– Jack Wilson

This simple yet beautiful, laid-back 3/4 song comes from one of Jack Wilson's best-known recordings. Second and third parts are available for the sextet arrangement.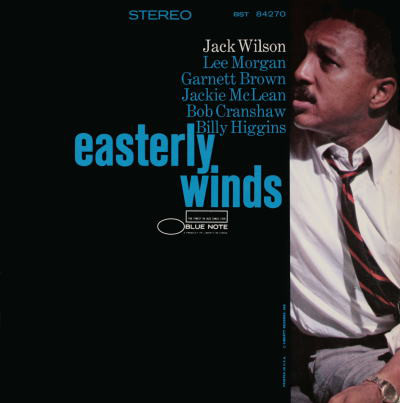 All selected items will be available for download after purchase.
Recording:

Jack Wilson - Easterly Winds

Recorded on:

September 22, 1967

Label:

Blue Note (BST 84270)

Concert Key:

F

Vocal Range:

, to

Style:

3/4 swing (medium)
Trumpet - Lee Morgan
Trombone - Garnett Brown
Alto Sax - Jackie McLean
Piano - Jack Wilson
Bass - Bob Cranshaw
Drums - Billy Higgins
With its laid-back mood, Nirvanna is another example of the gentler side of Jack Wilson. This song is based on a single melodic phrase, repeated and transposed to fit over the changes. The beauty of this melody comes from its focus on the major 7th, highlighting the rich major chord qualities.

This song's form is 52 measures long, AABC with 12-measure A and C and 16-measure B. The A section chords are almost entirely major 7ths, moving around in half steps. Though the last chord of this section is D♭maj7, the key is really F major, which is the first chord; the section ends with C7 to resolve back to F. There is no melody on the bridge; the rhythm section plays a modal C7 vamp. On the recording, the horns improvise together on the bridge.

Second and third parts are available for the 3-horn arrangement. The horns are voiced mostly in thirds throughout the A and C sections. On this recording, there is one A section of piano solo (with bass and drums) as an intro.

The sixteenth-note triplet embellishments in the melody are notated with "turn" symbols in parentheses in the 2nd and 3rd parts. The arrangement works just as well with or without these embellishments in the harmony parts.
The first recording of
Nirvanna
comes from "
Jack Wilson Quartet Featuring Roy Ayers
," as the first half of a two-movement piece or medley titled
Nirvana & Dana
. This version is considerably faster and features a "shout" send-off for the drums.
Based on the West Coast at the time, Jack Wilson came to the Van Gelder Studio in Englewood Cliffs, New Jersey, to record "
Easterly Winds
." This album is the second to last recording that Lee Morgan and Jackie McLean did together; two months later, Jackie played on Lee's album "The Sixth Sense." For another song with Lee and Jackie in a 3-horn setting, check out
Grachan Moncur
's
The Coaster
.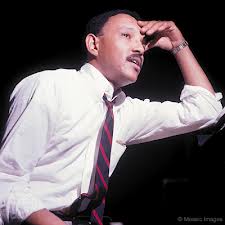 August 3, 1936 – October 5, 2007
Pianist Jack Wilson was born in Chicago but moved to Fort Wayne, Indiana, at age seven. By his fifteenth birthday, he had become the youngest member ever to join the Fort Wayne Musician's Union. At the age of seventeen he played a two-week stint as a substitute pianist in James Moody's band. After graduating from the local high school, Wilson spent a year and a half at Indiana University, where he met Freddie Hubbard and Slide Hampton. He went on to tour with a rock 'n roll band, which led him to Columbus, Ohio, where he found the then-unknown Nancy Wilson and Rahsaan Roland Kirk. He settled there for a year, then moved to Atlantic City, where he led the house band at the local Cotton Club. Read more...