Nice N' Greasy

– Adriano Acea

A fun, funky, swinging blues head in that classic '60s soul-jazz style. Our lead sheets contain the two-horn harmonies from the recording.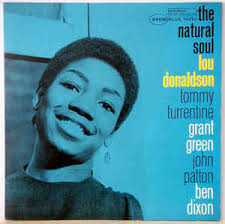 All selected items will be available for download after purchase.
Recording:

Lou Donaldson - The Natural Soul

Recorded on:

May 9, 1962

Label:

Blue Note (BLP 1408)

Concert Key:

F

Vocal Range:

, to

Style:

Swing (medium)
Trumpet - Tommy Turrentine
Alto Sax - Lou Donaldson
Organ - Big John Patton
Guitar - Grant Green
Drums - Ben Dixon
Nice N' Greasy = nice n' easy! This simple funky riff blues head is a classic example of the '60s soul-jazz sound. Our lead sheet shows all important rhythm section activity from the recording. The rhythm section answers and fills in around each repeat of the riff. The 9th and 10th measures have a pedal on beats 2 and 4, followed by a "walk down" in half steps on the next measure. The ending adds a "walk up" in the melody in the same place.

There is a two-horn arrangement on the recording; it's simple enough that we've chosen to include the harmonies in our lead sheet instead of making a condensed score and parts. The end of each melody phrase is harmonized, mostly in sixths but with one major seventh in the 8th measure: F♮ harmonized with F♯, the ♯9th and 3rd of D7.
The session for "
The Natural Soul
" was the last of four Blue Note sessions recorded a week apart with Grant Green on guitar. The previous two, tenor saxophonist Don Wilkerson's "Elder Don" and Green's "The Latin Bit," both feature Adriano Acea on piano. Grant Green also played on Acea's last recording, in November 1962, accompanying vocalist Dodo Greene. It's worth noting that the line in the 9th and 10th measures of
Nice N' Greasy
is quite similar to Grant's riff blues head
Gooden's Corner.
Four days before this Lou Donaldson session, trumpeter
Tommy Turrentine
recorded with saxophonist
Dexter Gordon
on the latter's rather obscure album "Landslide." The only other 1962 recording of Turrentine is on his brother Stanley's album "Jubilee Shout," also featuring guitarist
Kenny Burrell
and pianist
Sonny Clark
.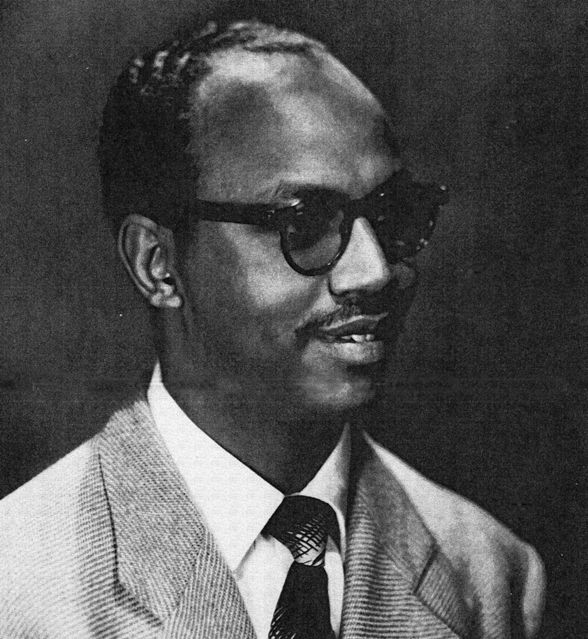 September 11, 1917 – July 25, 1963
John "Johnny" Adriano Acea was a Philly-based pianist best remembered for his superb accompaniment of many jazz legends. Known and credited by several names, his legacy is fragmented: some of his best work is credited incorrectly, making it difficult for historians to properly recognize this talented composer and pianist, landing him in some obscurity despite a skill that his peers heralded. His collaborations with Grant Green, Ben Webster, and Illinois Jacquet are his best-known. Read more...