Adriano Acea
September 11, 1917 – July 25, 1963
| | |
| --- | --- |
| Instrument | piano |
| Birthplace | Philadelphia, PA |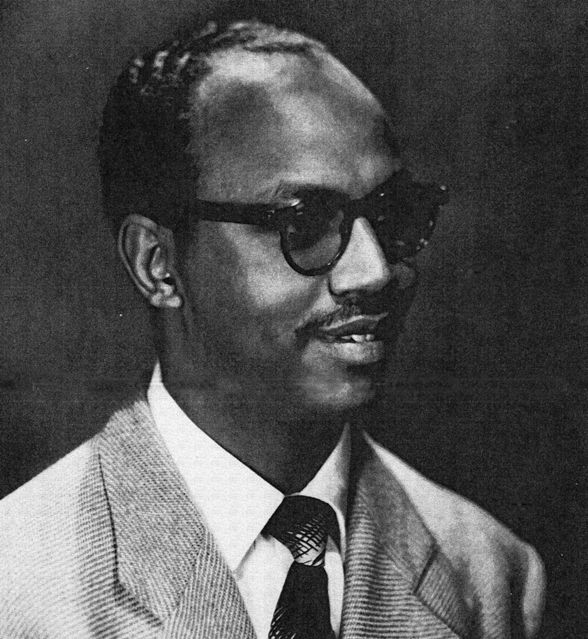 John "Johnny" Adriano Acea was a Philly-based pianist best remembered for his superb accompaniment of many jazz legends. Known and credited by several names, his legacy is fragmented: some of his best work is credited incorrectly, making it difficult for historians to properly recognize this talented composer and pianist, landing him in some obscurity despite a skill that his peers heralded. His collaborations with Grant Green, Ben Webster, and Illinois Jacquet are his best-known.
Born in Philadelphia, he caught rheumatic fever in his childhood and was expected to die before reaching 10. Sort of a legend hung around Adriano: he was said to be able to play all the instruments in the music store. According to his wife Nellie, "The neighbors on North Camac Street could hardly wait for Johnny to return home in the evenings, so they could open their windows and listen to him practicing. 'What are you gonna play tonight, Johnny, piano or saxophone?' Mrs. Johnson (the neighbor) would ask."
He went on to play cornet in the army and moved to New York City in the early 1940s. In the late 1940s, he played with Eddie "Lockjaw" Davis and Dizzy Gillespie. During the 1950s, Adriano composed for the Cadillacs, Frankie Laine and Ray Charles. Over the course of his life he worked with many greats, including vocalists Gloria Lynne and Dinah Washington, as well as instrumentalists like Cootie Williams, Zoot Sims and James Moody.