Minor Trouble

– Ray Bryant

This minor medium up swing has a contrasting B section in a major mode.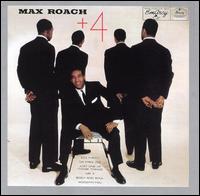 All selected items will be available for download after purchase.
Recording:

Max Roach - Max Roach + 4

Recorded on:

March 20, 1957

Label:

EmArcy (822673)

Concert Key:

D minor

Vocal Range:

, to

Style:

Swing (medium up)
Trumpet - Kenny Dorham
Tenor Sax - Sonny Rollins
Piano - Billy Wallace
Bass - George Morrow
Drums - Max Roach
Our audio excerpt starts with the horn melody, although the complete recording starts with an eight-measure drum solo. The last A' melody section in this 32 measure AABA' form goes in a different direction from the fifth measure to the end of the form. The chord progression for the solo section keeps a regular AABA format, so the solo section chord progression is written out to avoid any confusion.

Before pianist Ray Bryant got to do any jazz recording himself (his first session was in 1955), he was writing music and other artists were showing serious interest in his composing. In 1954, Ray wrote
Minor Trouble
for George Shearing, and George recorded it. In George Shearing's autobiography, he says: "Mainly, I wanted to record what interested me, and that included pieces by other pianists whose work I liked. One I'd single out was Ray Bryant, several of whose pieces we did with the Quintet." Shearing also recorded Ray's classics
Cubano Chant
and
Cuban Fantasy
, as well as
Pawn Ticket, Bebop Irishman, Bel Aire,
and
Splittin'.
On September 17 and 19, 1956, Ray Bryant recorded the two sessions that became the LP "
Max Roach + 4
" (EmArcy MG36098). Ironically, Ray wasn't on the session six months later when Max recorded Ray's
Minor Trouble
, featured here, in L.A. Ray was busy in New York in February and March, 1957, recording his
Cubano Chant
with both Art Blakey for Columbia and Art Taylor for Prestige. He also did a date with Carmen McRae for Decca, and the Art Blakey percussion ensemble session for Blue Note.
Piano Comping Voicings
One chorus of mostly five-note voicings by
Michael Cochrane
. The first four measures contain octave doubling of the top note, while the next four do not; these are voiced mostly in fourths. At A2 the voicings are lower and contain roots, but then expand upward using a mix of third- and fourth-based structures. The bridge is voiced similarly to the beginning, as is C but with different upper extensions. Characteristic of Cochrane, the Em7♭5 to A7 in the 8th measure of the A sections is voiced using upper structure triads: D major over the Em7♭5 (the 7th, 9th and 11th) and F major over the A7 (the sharp 5th, root and sharp 9th).
These
footballs
show one way Michael hears the solo chord progression move from chord to chord. When studying them, your concentration is focused solely on the chord progression and how chords move from one to another, how one voice leads to the next. Rhythmically, it's simple whole notes and half notes, or the basic harmonic rhythm of the chord progression of the solo section. The footballs are also annotated, showing the original chord symbol above the voicing, as well as any extensions below the voicing. The idea is that these voicings could be of varied uses to any level of pianist—a beginner pianist could play the music exactly as on the page and provide a supportive and harmonically hip sounding accompaniment to a soloist, while a more advanced pianist could use these same voicings with varied rhythms in the style of the recording. Ultimately, a pianist would be able to absorb how these voicings were derived from the chord symbols, and then be able to create their own.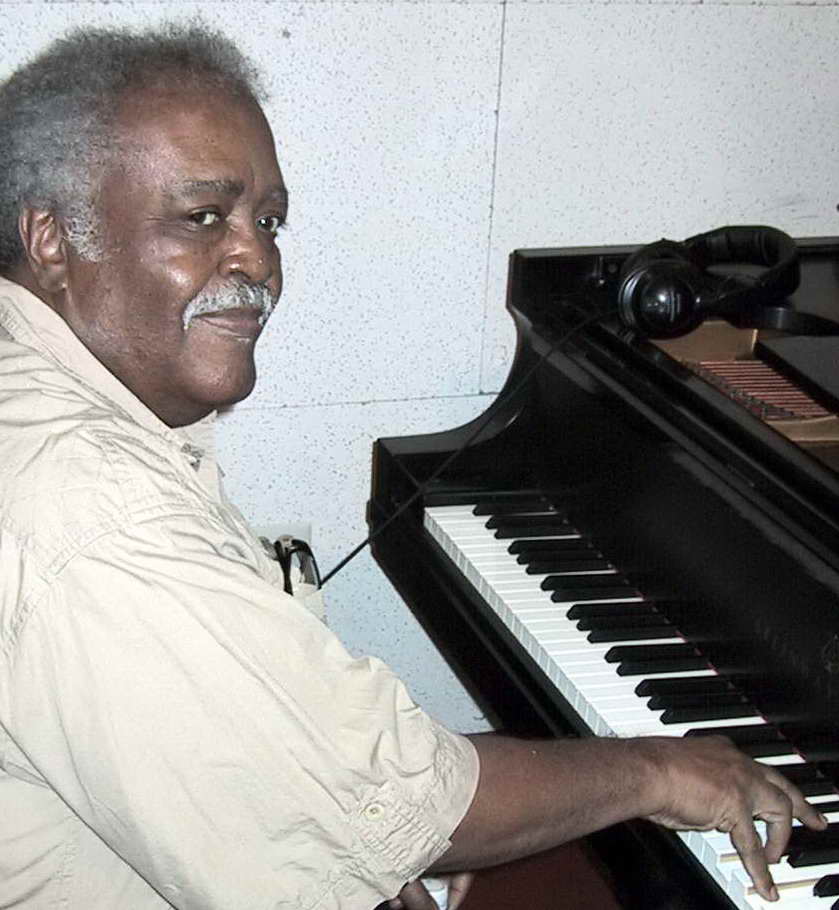 December 24, 1931 – June 2, 2011
Following performances in his native Philadelphia with guitarist Tiny Grimes and as house pianist at the Blue Note Club with Charlie Parker, Lester Young, Miles Davis and others, Ray Bryant came to New York in the mid-1950s. His first jazz recording session in New York was with Toots Thielemans (August, 1955) for Columbia Records. That session led to his own trio sessions as well as sessions with vocalist Betty Carter for Epic Records in May and June ("Meet Betty Carter and Ray Bryant"). On August 5, 1955, Ray recorded with Miles Davis, and on December 2, 1955, with Sonny Rollins, both for Prestige Records. Read more...