Mid Nite Lament

– Bennie Harris

This beautiful, haunting ballad was recorded in 1963, but not released until 2007; it certainly deserves wider recognition. Our lead sheet is based on Bennie Harris' original manuscript.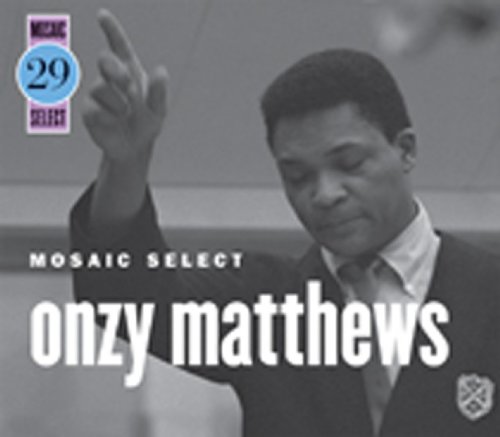 All selected items will be available for download after purchase.
Recording:

Earl Anderza - Earl Anderza - Mosaic Select: Onzy Matthews

Recorded on:

June 30, 1963

Label:

Mosaic (MS-29 )

Concert Key:

E-flat minor

Vocal Range:

, to

Style:

Ballad
Trumpet - Dupree Bolton
Alto Sax - Earl Anderza
Tenor Sax - Hadley Caliman
Piano - Roosevelt Wardell
Bass - Clarence Jones
Drums - Chuck Carter
This obscure, haunting ballad deserves much wider recognition. It has all the emotional depth of the classic minor-key post-bop ballads such as
Lucky Thompson
's
Deep Passion
or Charles Mingus'
Goodbye Pork Pie Hat
.
Mid Nite Lament
has a stretched-out AABC form, with 9-measure A and C sections and an 8-measure bridge. There's plenty of drama in the melody, with many rising arpeggios to the 9th or 13th of the chords, as well as several phrases where D♭ replaces the expected leading tone D♮ for a particularly dark blues feeling. The changes are also quite dark, with the A section full of tritone sub II-V7s (Bm7-E7-E♭m). The bridge lightens a little, visiting C major and D♭ major before a descending series of dominant chords.
Don Sickler originally found Bennie Harris' copyright registration manuscript from 1961, written in the key of F minor. Before this recording was discovered, we assumed this was the concert key. Trumpeter Dupree Bolton, featured on the recording, makes the song sound so good in E♭ minor that we transposed our lead sheet to the key from the recording. Being a trumpeter himself, it's likely Bennie Harris registered the song with a B♭ lead sheet. Click on Historical Notes for more about this recording.
We've used Bennie's original manuscript as the basis for our lead sheets; the melody and form on the recording are a bit different. Most notably, Dupree Bolton doesn't play the pickup into the A section. The bridge melody is also not played on the recording, which has an unusual form: two A sections of melody, two more A sections of alto sax solo, B with a piano solo, and out melody C. There is also a rhythm section intro, which reappears as a coda with a three-horn arrangement; this is not included in our lead sheet.
The placement of chord symbols is a bit ambiguous in Bennie's manuscript. On the recording, the eighth measure of the A section has two beats of Bm7 and two beats of B♭7; we feel that holding E♭m7 from the previous measure and moving the Bm7 and B♭7 to beats 3 and 4 makes more sense with the melody, and that may be what the manuscript indicates. In the seventh measure of the bridge on the recording, G♭7 is held over from the previous measure; this is as shown on the manuscript, but there may be a missing chord symbol here as the melody moves down in sequence. We show E7 below the staff here as an option.
An exclusive video of this song is available by Elijah Shiffer on alto sax and Ben Rosenblum on piano (scroll up). There are a few chord alterations in this version, including the aforementioned E7 in the bridge; these are shown below the staff in our lead sheets. This version has a piano intro based on the original recording, but no coda; it ends at the last measure of the out head.
Although copyrighted in August 1961, Mid Nite Lament (we title it the way it was registered for copyright) didn't get recorded until June 30, 1963 (as Midnite Lament). Bennie Harris seems to have stopped playing in the 1950s but this song shows that he was still writing in the '60s.




This recording is from an ill-fated session in Los Angeles that produced only two songs. It was supposed to be the second album by alto saxophonist Earl Anderza, who recorded his only full-length album, "Outta Sight," for Pacific Jazz the previous year. The June 30, 1963, session was first issued in 2007 on a Mosaic box set with sessions by pianist-composer-arranger Onzy Matthews, many of which also feature the great but rarely-recorded trumpeter Dupree Bolton.

Uptown Records put out the same session in 2008 as part of "Fireball," a compilation of recordings featuring Bolton. Dupree Bolton never recorded as a leader; he's perhaps best known for his work on Harold Land's 1959 album "The Fox," also featuring Elmo Hope. Land's and Hope's compositions from "The Fox" are coming soon to jazzleadsheets.com. Bassist Clarence Jones also recorded with Land, in 1960 on "Eastward Ho!" (with Kenny Dorham) and "Take Aim!"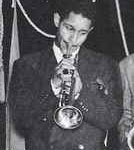 April 23, 1919 – February 11, 1975
Composer and trumpeter "Little" Bennie Harris has often been overlooked, but he was quite an important figure in the early bebop scene. Several of his compositions have become standards, including Crazeology (also recorded with the titles Little Benny and Bud's Bubble) and Reets And I. Though he's not always credited, he also co-wrote Ornithology with Charlie Parker. Another of Bennie's songs is Wahoo, which is not always recognized as its own song but frequently played as a shout chorus for Juan Tizol's Perdido. Read more...