Manhattan Sunset

– Kenny Drew, Jr.

A modern workout, this medium-tempo song has a long form with several pedal points and vamps. First and second parts are available as well as a Concert Condensed Score.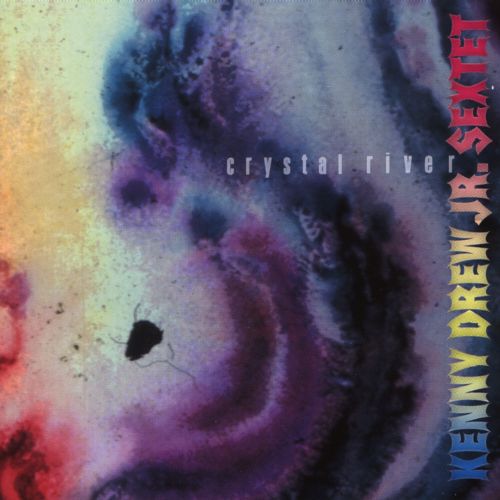 All selected items will be available for download after purchase.
Recording:

Kenny Drew, Jr. - Crystal River

Recorded on:

May 22 & 24, 1995

Label:

TCB (98202)

Concert Key:

C

Vocal Range:

, to

Style:

Swing (medium)
Trumpet - Michael Mossman
Tenor Sax - Ravi Coltrane
Vibes - Steve Nelson
Piano - Kenny Drew, Jr.
Bass - Lynn Seaton
Drums - Tony Reedus
This pedal-point-based song has a similar form to Wayne Shorter's Speak No Evil and Freddie Hubbard's Sky Dive. The 18-measure A section begins with eight measures of mostly C pedal, with a harmonized horn melody, followed by six measures developing the same melodic theme with the horns in octaves, over mostly descending chords with a 4-feel. The last four measures of the A section have a single melody note over alternating Cmaj9 and E♭maj7/F with a similar sort of 1-feel to the beginning.

The eight-measure bridge begins with another descending sequence, like that of Speak No Evil, but with a 4-feel, but its last four measures have a 12/8 Latin groove and a triplet countermelody.

Like the aforementioned Shorter and Hubbard songs, Manhattan Sunset is a great workout in the post-bop style. The changes in the non-pedal sections are not too difficult to solo over, having root movement similar to familiar II-V7's, but are slightly more advanced and unpredictable than in standard II-V7-based hard bop songs.

Rhythm section players can get either the C treble clef part or the Condensed Score.
The front line of Michael Mossman and Ravi Coltrane previously appeared on bassist Dwayne Dolphin's 1993 album "Portrait Of Adrian." Mossman played on several other recordings in 1995, including his own album "Mama Soho" as well as albums by Chico O'Farrill, Bross Townsend (alongside
Tina Brooks'
brother Bubba Brooks), Ray Barretto, Michel Camilo, and Bob Mintzer. Other 1995 recordings that Ravi Coltrane played on include albums by such diverse leaders as Steve Coleman, Lionel Hampton, and Art Davis.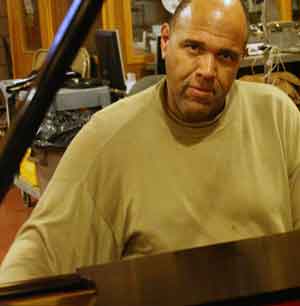 June 14, 1958 – August 3, 2014
Kenny Drew, Jr., son of pianist/composer Kenny Drew, Sr., started music lessons at the age of four. He studied classical piano with his aunt Marjorie, but soon found he enjoyed playing jazz as well. He performed worldwide with a comprehensive variety of musicians, including Stanley Jordan, OTB, Stanley Turrentine, Slide Hampton, the Mingus Big Band, Steve Grossman, Yoshiaki Masuo, Sadao Watanabe, Smokey Robinson, Frank Morgan, Daniel Schnyder, Jack Walrath, Ronnie Cuber and many others. Read more...