M.T.C.

– J.R. Monterose

Like several other J.R. Monterose songs, M.T.C. is harmonically deceptive: the key center isn't established until the end of the A section. It's a lyrical medium-up song with a pedal point on the first half of the bridge.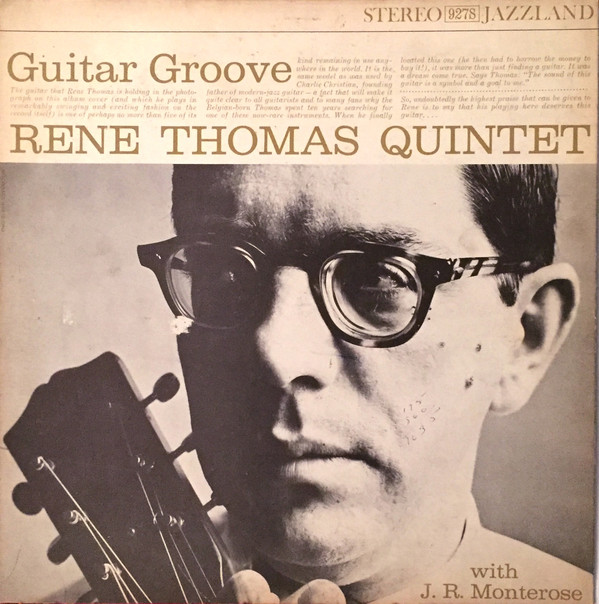 All selected items will be available for download after purchase.
Recording:

Rene Thomas - Guitar Groove

Recorded on:

September 7-8, 1960

Label:

Jazzland (JLP 27)

Concert Key:

E-flat

Vocal Range:

, to

Style:

Swing (medium up)
Tenor Sax - J.R. Monterose
Guitar - Rene Thomas
Piano - Hod O'Brien
Bass - Teddy Kotick
Drums - Tootie Heath
Though it was originally recorded at a medium up tempo, this song with its relatively simple, lyrical melody could work faster or slower as well. M.T.C. is one of a few J.R. Monterose songs with deceptive changes that take a while to reveal the key center. It begins with descending II-V7s from E♭m7, finally resolving with a tritone sub to E♭ major—like a tritone-substituted version of Woody'n You changes.

The bridge is 16 measures long, twice the length of the A section. The first half of the bridge reinforces the E♭ key center with four measures of B♭ pedal, followed by four measures of C pedal; the melody here rises in diminished patterns. There is no written melody on the second half of the bridge, which goes to B major followed by more descending II-V7s.

On the recording, the tenor sax and guitar play unison in the written parts of the melody and improvise together in the second half of the bridge. There is a coda that vamps and fades out alternating E♭maj7 and E7; we've added an optional ending for the vamp. The pedal figures in the first half of the bridge are played on the solos. Our lead sheet includes J.R.'s improvised line in the second half of the bridge on the in head.
"
Guitar Groove
" was Rene Thomas' only album as a leader recorded outside Europe, and the only recording from his New York visit in 1960. Thomas recorded twice when he went to New York two years earlier, on "United Notions" by Toshiko Akiyoshi's International Jazz Sextet (also featuring
Bobby Jaspar
), and on "
Sonny Rollins And The Big Brass
".
This album was also the only 1960 recording of
J.R. Monterose
. It would be his last recording in New York City until his 1979 album "Welcome Back, J.R.!", which—like ""
Guitar Groove
"—features pianist Hod O'Brien and bassist Teddy Kotick. Teddy played extensively with J.R. in the late '70s and early '80s; the two had played together on several recordings back in the '50s, including pianist George Wallington's "
The Prestidigitator
" (check out
Jouons
from that album—another Monterose song with similarly deceptive changes to
M.T.C.
).
From guitarist
Rene Thomas
' album "
Guitar Groove
",
M.T.C.
features Thomas and saxophonist J.R. Monterose phrasing an elegant melody in unison for the A, B1 and C sections. However, we have included Guitar 1 and Guitar 2 parts so you can replicate the duo's treatment of the B2 section—eight measures of blowing. Whether playing along to the recording with these parts or practicing with another guitarist, these parts are a great way to practice phrasing and to develop a sense for improvising in conjunction with another soloist.
Note how Thomas and Monterose play the same line in the seventh measure of B2. This must have been an unplanned coincidence—their improvising styles are just that connected.
Featuring an otherwise American lineup with Monterose, pianist Hod O'Brien, bassist Teddy Kotick and drummer Albert "Tootie" Heath, this session is part of a run of dates Thomas led in 1960 and 1961, including "Guitar Genius, Vol. 2" and "Rene Thomas Trio"—some of the Belgian guitarist's best recorded work.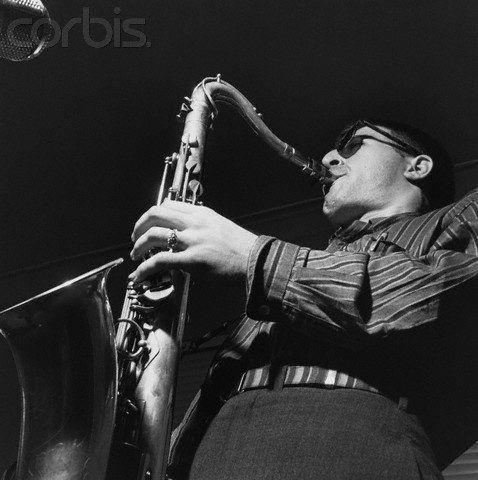 January 19, 1927 – September 26, 1993
A tenor saxophonist with a light though penetrating tone and a keen melodic and rhythmic approach, Monterose always brought something special to the bandstand or recording studio. He played extensively with Buddy Rich, Charles Mingus, Kenny Dorham (he recorded with the latter pair) and pianist George Wallington, but he was mostly a leader. Read more...