Jouons

– J.R. Monterose

This uptempo song (the title means Play!) alternates Latin and swing. Though the changes are mostly II-V7s, there is no obvious key center.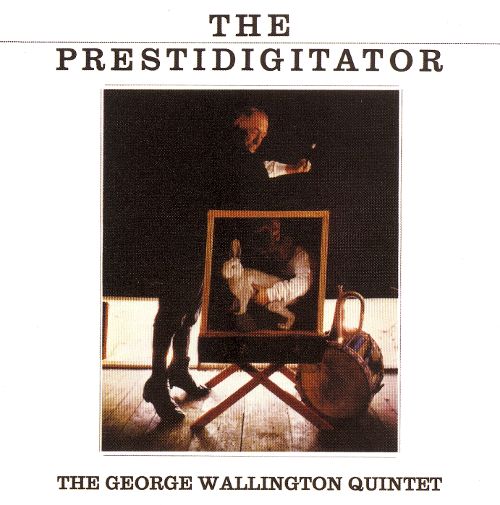 All selected items will be available for download after purchase.
Recording:

George Wallington - The Prestidigitator

Recorded on:

April 5, 1957

Label:

East West (4004)

Concert Key:

No key center

Vocal Range:

, to

Style:

Latin/swing (medium up)
Tenor Sax - J. R. Monterose
Piano - George Wallington
Bass - Teddy Kotick
Drums - Nick Stabulas
Though this song has a II-V7-based chord progression in a bebop/hard-bop style, the key center is not obvious. The A section changes resolve in D major, but this Dmaj7♭5 chord doesn't feel like a tonic. It doesn't resolve to anything, but gives the song an open-ended sound. The melody winds downward from an initial octave leap; the changes also descend, through G, F♯, and F major tonalities before the Dmaj7. The bridge goes to B♭ and A♭ followed by some ascending II-V7s to get back to G. On the head, the first four measures of the A and C sections have a Latin groove; the solos swing throughout. There is a four-measure drum intro; the coda vamps on the final chord. Notable piano comping figures are notated in the lead sheet.
"Jouons" is a form of the French verb "jouer" meaning to play, specifically in the imperative mood: play!
"
The Prestidigitator
" is the only George Wallington album on the East West label. A little less than six months earlier, J.R. was doing his own album for Blue Note "
J.R. Monterose
."
J.R.'s first Blue Note album was a
live session
with Kenny Dorham.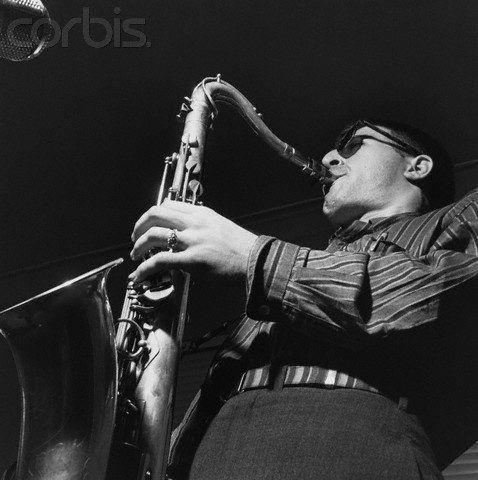 January 19, 1927 – September 26, 1993
A tenor saxophonist with a light though penetrating tone and a keen melodic and rhythmic approach, Monterose always brought something special to the bandstand or recording studio. He played extensively with Buddy Rich, Charles Mingus, Kenny Dorham (he recorded with the latter pair) and pianist George Wallington, but he was mostly a leader. Read more...