Little Joe

– Frank Socolow

A bright-toned medium-up swinger based on "rhythm changes" but with a different bridge. Our lead sheet includes the coda from the recording.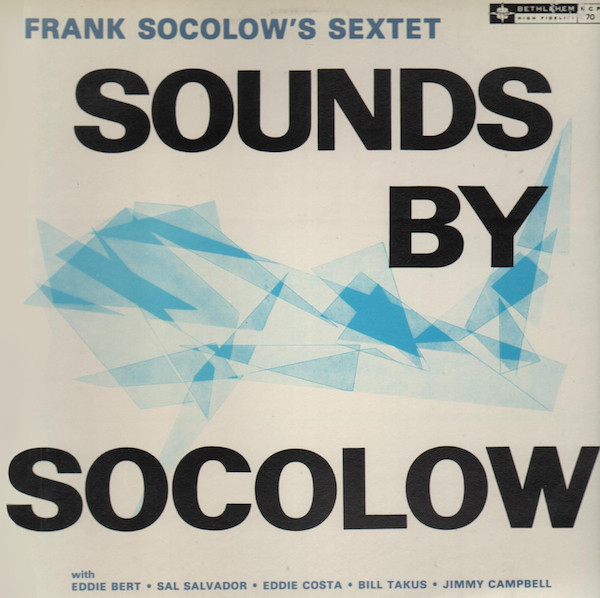 All selected items will be available for download after purchase.
Recording:

Frank Socolow - Sounds By Socolow

Recorded on:

November, 1956

Label:

Bethlehem (BCP 70)

Concert Key:

B-flat

Vocal Range:

, to

Style:

Swing (medium up)
Trombone - Eddie Bert
Alto Sax - Frank Socolow
Guitar - Sal Salvador
Piano - Eddie Costa
Bass - Bill Takas
Drums - Jimmy Campbell
Like Frank Socolow's other songs on this album,
Little Joe
has a happy sound. It's a medium-up "rhythm changes" head in a bebop-to-cool style. The bridge is different from the standard "rhythm changes" bridge, going to E♭ (the IV chord), to B♭ and back to E♭ again. In both melody and changes this bridge is slightly reminiscent of that of
Clifford Brown
's
Tiny Capers.
This recording has an arrangement by Bill Holman which features three-part voicings on some of the head (tenor sax on the melody, trombone and guitar harmonizing below). There is a "send off" for the piano solo, a shout chorus, and a clever coda. This song works without the arrangement, but the coda is shown in our lead sheet. It starts with a tag from the last two measures of the head, followed by four measures of 3/4 in which the beginning of the melody is stretched out to dotted quarter notes, harmonized in rising and falling chords into a final hit.
One measure of the head—the last measure of the second A section—is different on the recording from our lead sheet. We've chosen to go with Frank's original manuscript; the different notes on the recording may be a mistake.
The range of this melody is relatively specific for tenor sax. In the sounding octave it goes too low for trumpet, so our B♭ lead sheet works for both instruments in their respective octaves. Trumpeters have the option to play the coda down an octave. The E♭ lead sheet is written in the same register—rather low for alto sax; alto players have the option to take the head an octave up.
"
Sounds By Socolow
" was Frank Socolow's only LP as a leader. He is perhaps better known for the three songs he recorded for the Duke label in 1945, featuring then-rising star pianist Bud Powell and legendary trumpeter Freddie Webster. In 1956 Socolow recorded with several big bands, notably those of Boyd Raeburn, Maynard Ferguson, and Terry Gibbs. The session with Ferguson, part of "The Birdland Dreamband Vol. 2," also has drummer Jimmy Campbell in common with Socolow's album; both feature arrangements by Bill Holman.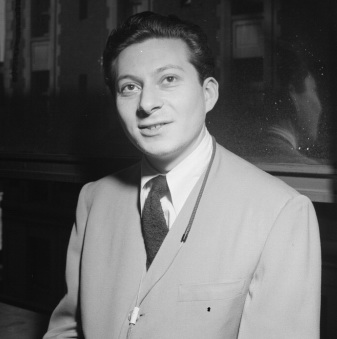 September 18, 1923 – April 30, 1981
Often overlooked as he played primarily in big bands and only recorded two sessions as a leader, Frank Socolow was nonetheless a modestly important figure on the early bebop scene. He is best known for his first recording as a leader, a May 1945 quintet session featuring the under-recorded but legendary trumpeter Freddie Webster as well as then-emerging master pianist Bud Powell. This session is notable for being Powell's first recording outside of Cootie Williams' big band and sextet. Read more...