Listen To Mister Jones

– Rachel Gould & Philly Joe Jones

This lively Latin piece is full of peppy rhythms complemented by a lyric that describes living a carefree life. MP3s available: full vocal track recorded by Rachel Gould exclusively for jazzleadsheets.com and Minus You practice track without vocals.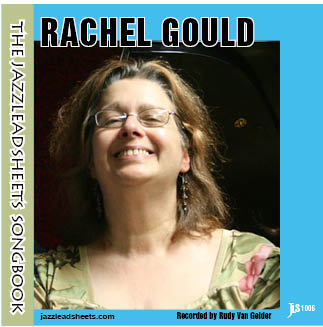 All selected items will be available for download after purchase.
Recording:

Rachel Gould - The JazzLeadSheets Songbook

Recorded on:

May 3, 2005

Label:

jazzleadsheets.com (JLS 1006)

Concert Key:

B-flat, C

Vocal Range:

Alto, F3 to B-flat4

Style:

Latin/swing (medium)
Vocal - Rachel Gould
Piano - Cecilia Coleman
Bass - Tim Givens
Drums - Vince Cherico
This is great one to add to your repertoire if you want to feature your drummer. A jubilantly rhythmic piece,
Listen To Mister Jones
not only shows off a vocalist's phrasing, but a drummer's as well. The oscillating play of vocals and percussion allows for the vocalist to challenge his/her rhythmic skills through a boisterous, upbeat tune.
Our audio except starts with the rhythm section intro set up. In Rachel's complete recording, an eight-bar rhythm section introduction kicks off the piece, followed by the first verse in a jaunty Latin style. At the bridge, the rhythm changes from Latin to swing and leads into some vocal exchanges with the drummer, then returns to Latin at the last A section with another section of vocal exchanges with the drummer. On our recording, the drums solo for two blues choruses, then Rachel enters on the bridge, singing through to the end of the verse. For other soloist ideas, see the instrumental version
Ka-Link
.
Lyric Description:
This lyric pays homage to the composer, legendary drummer Philly Joe Jones. The lyric encourages the audience to learn from the drummer's lifestyle—to know when it's time to step back from the fuss and bustle of everyday life and enjoy the music. The
carpe diem
message of the song beautifully reflects its playful Latin and swing rhythms.
No-vocal version:
Like Rachel's recording, there is an eight-bar introduction by the rhythm section in our No-vocal version. After one time through the form, a drum fill cues the singer to return to the B section and sing again to the end of the form. With this recording, it's crucial for the singer to listen carefully to what the instrumentalists are doing in the background—especially the drummer. Being aware of fills and comping will encourage the singer to improve rhythmic accuracy creatively.
If another key would be better for you, send the key you'd like to
Don
and we'll post the transposition on the website for purchase. If you're not sure which key is best, send us your range and we'll work with you to figure out the best key.
Don Sickler: "When I met Rachel Gould some years ago, she had already discovered the instrumental recording of
Ka-Link
and loved it. The recording inspired Rachel to write a lyric tribute to composer and master drummer
Philly Joe Jones
. In addition to drumming, Joe was a master storyteller (anyone who knew him will agree) and I'm sure he would have appreciated this lyric. I spent many hours in his presence, absolutely mesmerized, listening to one story after another, unable to tear myself away."
Hear more of Rachel Gould on "
The JazzLeadSheets Songbook
."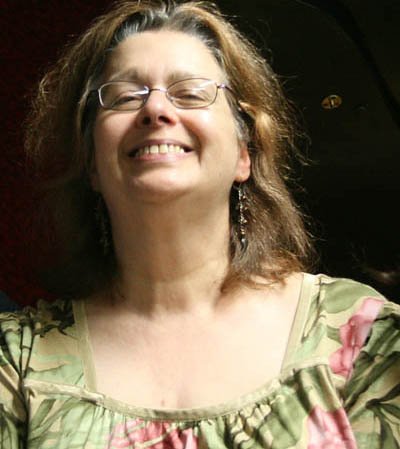 born on June 25, 1953
Rachel Gould, born in Camden, New Jersey, has a deeply personal style and a rich, low voice that are instantly recognizable. A graduate of Boston University for cello and classical voice, Gould began singing professionally in the 1970s in the United States. However, it was not long before she left for Europe, living in Germany and Switzerland before settling in Holland in 1991. Read more...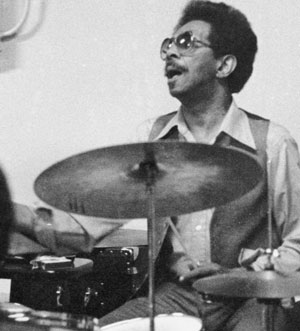 July 15, 1923 – August 30, 1985
Philly Joe Jones was one of the most well-known drummers of his era. A natural comedian, he was a spellbinding storyteller, both in music and in words. Here's a famous example clipPJJ recorded by engineer Rudy Van Gelder before a session. Read more...