Flying Colors

– James Williams

A simple, light-toned song from James' first album. The second half of the head is a vamp which is open for a piano solo or ensemble improvisation.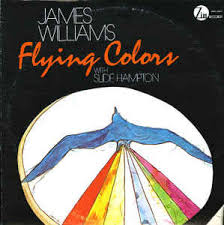 All selected items will be available for download after purchase.
Recording:

James Williams - Flying Colors

Recorded on:

July 6, 1977

Label:

Zim (ZMS 2005)

Concert Key:

C

Vocal Range:

, to

Style:

Latin (Samba)
Trombone - Slide Hampton
Flute - Bill Easley
Soprano Sax - Billy Pierce
Electric Piano - James Williams
Bass - Sylvester Sample
Drums - James Baker
A simple uptempo samba with a light, happy sound. The melody is very singable with a lot of stepwise motion, mostly in half and whole notes. There are basically only two phrases of melody, eight measures each; the second builds on the first with similar melodic direction. The second half of the 32-measure form is a vamp alternating Gm7 and C7 for a modal C7 sound. The changes are all based on II-V7s, largely tonal to C as is the melody. The second eight measures have two descending II-V7s from Bm7♭5 leading into the Gm7-C7 vamp.

The head is played twice. On the recording, the piano solos over the vamp both times through the in head. The out head has the horns improvising together on the vamp the first time; in the last chorus the vamp is replaced with a final D♭7 chord. There is also an intro, 16 measures of vamp on D♭m7 to resolve to Cmaj7 at the beginning of the head.

Our audio clip contains the entire track from the "Flying Colors" album, which is very rare and never came out on CD. If you try to play along with the original album, or with the Youtube videos made directly from it, you'll find that the pitch is very sharp. To make our audio clip here, we've lowered the pitch so you'll be in tune if you play with the recording.
"Flying Colors" was James Williams' first album. Later in that same year he made his first recording with Art Blakey's Jazz Messengers, "In My Prime." Bill Easley and
Billy Pierce
both played on Williams' classic mid-'80s albums "
Alter Ego
" and "
Progress Report
." "Flying Colors" was also the first recording of bassist Sylvester Sample and drummer James Baker.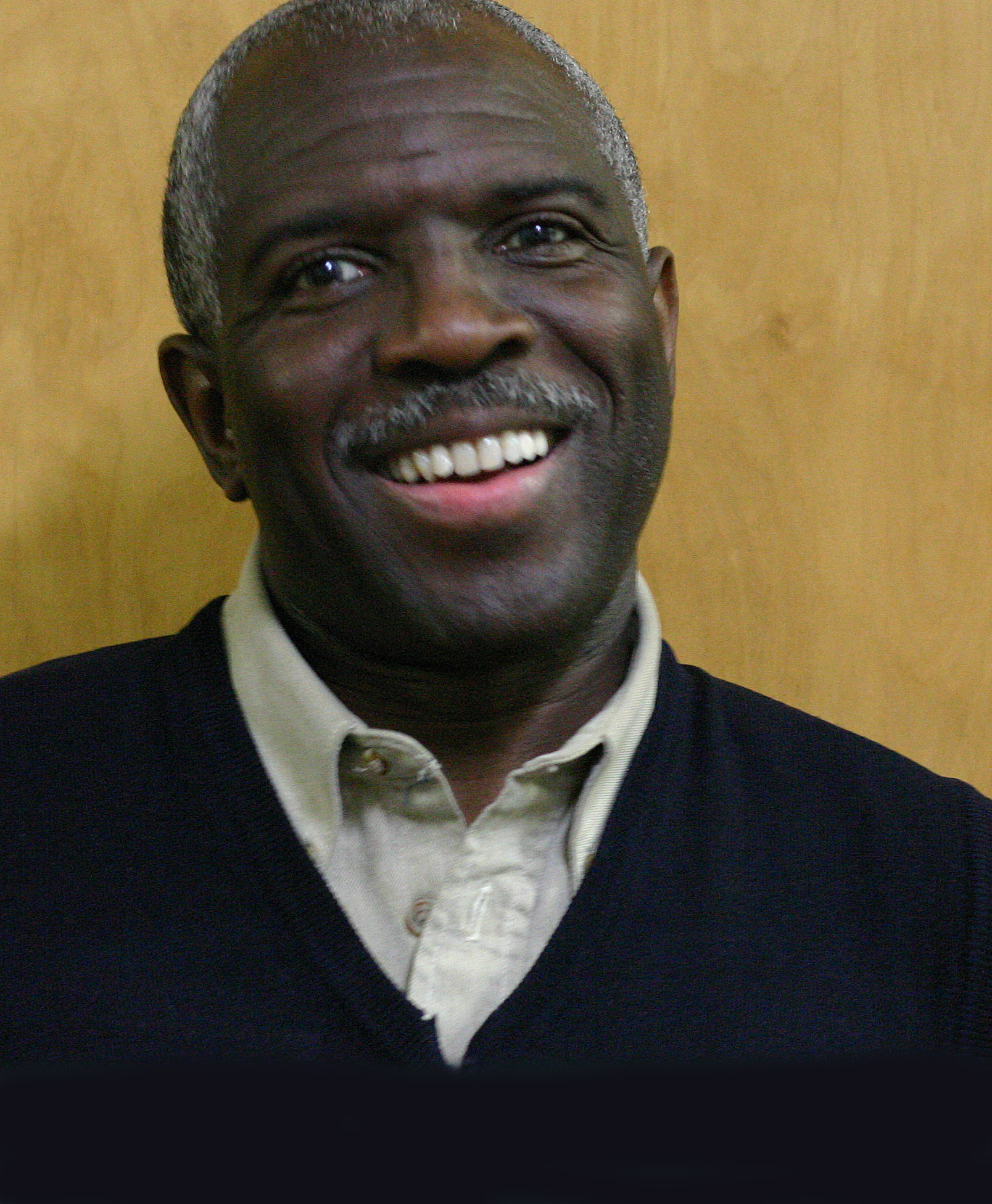 March 8, 1951 – July 20, 2004
James Williams' distinguished career began in the city in which he was raised: Memphis, Tennessee. Having taken up piano at the age of thirteen, he graduated from Memphis State University in the early seventies and threw himself into his city's jazz community. Only a year after attaining his degree, Williams was hired as a professor at Berklee College of Music in Boston, Massachusetts. Coming to a new city opened up an entirely new scene for the young pianist, who began to play as a sideman for visiting artists like Red Norvo, Art Farmer, Sonny Stitt and Milt Jackson. When Art Blakey met him in 1977, he convinced the then-26 year-old Williams to resign from Berklee and go on tour with the Jazz Messengers, a post he held for the next four years and with whom he would win a Grammy Award nomination for the album "Straight Ahead." Read more...