Fenja

– Dexter Gordon

A lyrical medium swinger from one of Dexter Gordon's best-known albums, over the changes of the standard I'm Getting Sentimental Over You. Our lead sheets include the two-horn harmonies from the recording.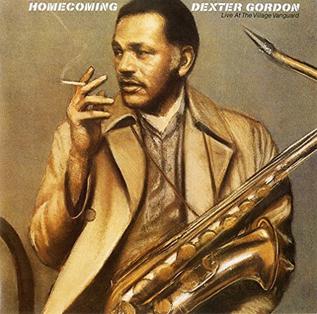 All selected items will be available for download after purchase.
Recording:

Dexter Gordon - Homecoming

Recorded on:

December 11-12, 1976

Label:

Columbia (PG 34650)

Concert Key:

E-flat

Vocal Range:

, to

Style:

Swing (medium)
Trumpet - Woody Shaw
Tenor Sax - Dexter Gordon
Piano - Ronnie Mathews
Bass - Stafford James
Drums - Louis Hayes
This elegant, mellow medium swinger is classic Dexter Gordon. The melody is very singable like many of Dexter's songs. Fenja's changes are based on the standard I'm Getting Sentimental Over You, though the form is an even 32 measures without a four-measure tag at the end. The bridge changes are also slightly different from I'm Getting Sentimental Over You, with Gm7♭5 to C7 in the third and fourth measures instead of Am7♭5-D7.

There is an eight-measure intro whose first four notes are a retrograde inversion of the beginning of the A section. This intro is also used as an ending, as shown in our lead sheet as a D.C. al fine after the out head.

Our lead sheets include the two-horn harmonies heard on the recording, which are mostly at the ends of melody phrases. The B♭ lead sheet is in the range where Dexter Gordon plays it on tenor sax. It could also work on trumpet an octave higher; however, on the recording trumpeter Woody Shaw takes the A and C sections down an octave, in unison with the tenor. We have a trumpet 1st part showing the melody in the register where Woody plays it. Our E♭ lead sheet is in the same octave for alto sax.
After fourteen years living in Europe, Dexter Gordon came back to New York in the fall of 1976. While "
Homecoming
" wasn't his first recording since his return, this live album from the Village Vanguard was certainly a celebration of a new phase in Dexter's career.
Fenja
—named for his wife—was one of only two Gordon compositions on the original album release, which also includes a version of
Ronnie Mathews'
Let's Get Down
. Another version of
Fenja
is on trombonist
Steve Davis'
2005 album "
Update
." For a song from this album check out Steve's
Grove's Groove
.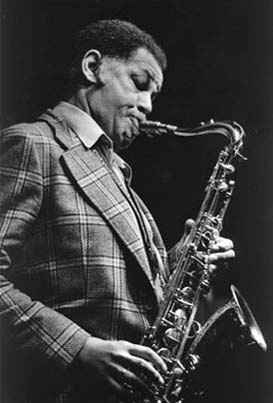 February 27, 1923 – April 25, 1990