Doug's Minor Bo'k

– Doug Watkins

A Latin-swing hybrid that alternates between the two feels, leaving the listener guessing which style will come next!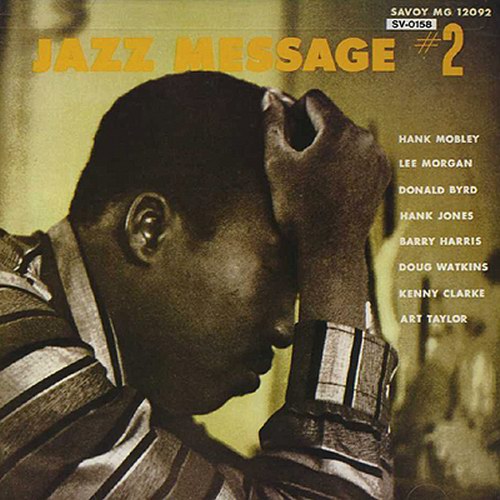 All selected items will be available for download after purchase.
Recording:

Hank Mobley - Jazz Message No. 2

Recorded on:

November 7, 1956

Label:

Savoy (MG 12092)

Concert Key:

D minor

Vocal Range:

, to

Style:

Latin/swing (medium up)
Trumpet - Lee Morgan
Tenor Sax - Hank Mobley
Piano - Hank Jones
Bass - Doug Watkins
Drums - Art Taylor
Our audio excerpt starts with the horn melody pick-up, which is preceded on the recording by an 8-measure Drum set-up (Latin). You'll hear that the bridge goes into swing before returning to the Latin A section to complete the first AABA section of the melody. Then the Drums stay Latin for another 8-measure set up for a new D minor (concert) AABA melody, this time all swing. That's followed by a melodic horn interlude over a dominant back beat pedal, which leads to the AABA form solo section (all swing).

After the solos, the first A melody returns, this time staying swing until after the bridge (C is Latin). After C, jump to the Coda, which is the Interlude section again, to the end (fine). This makes for a great arrangement that keeps you guessing as to whether it'll be Latin or swing.
"Jazz Message No.2"
was recorded at Rudy Van Gelder's legendary
Hackensack Studio
.
Doug Watkins' first recording date was a "Horace Silver Quintet, Vol. 1" session for Blue Note Records (November 13, 1954). The same group followed up on February 6, 1955, with a "Horace Silver Quintet, Vol. 2" session, and that rhythm section recorded a quartet date with Hank Mobley on March 27, 1955. This same group of musicians would soon start recording as "The Jazz Messengers." On November 23, 1955, with Kenny Dorham, they recorded "
The Jazz Messengers At The Cafe Bohemia
."
Doug was very much in demand, and before recording
Doug's Minor Bo'k
in 1956 he can be found on sessions led by Jackie McLean (5), Donald Byrd (2), more Jazz Messengers, Phil Woods, Sonny Rollins, Horace Silver, Gene Ammons, and the "Two Trumpets" recording (Donald Byrd/Art Farmer) on February 8, 1956. Doug was in the studio often on Hank Mobley sessions: July 20, "Hank Mobley's Message" and July 23, "
Jazz Message No. 2
," both for Savoy; July 27, "Hank Mobley's Second Message" for Prestige; November 5, "
Hank Mobley - Introducing Lee Morgan
" for Savoy; and finally the November 7 session, which completed "The Jazz Message Of Hank Mobley No. 2" LP for Savoy.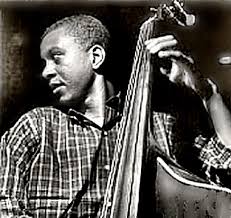 March 2, 1934 – February 5, 1962
An extraordinarily prolific bassist with a tragically short life, Detroit jazzman Doug Watkins was known for his sublime tone and unique phrasing. Doug cut his teeth on the Detroit jazz scene, where he was very much in-demand. He left to tour with James Moody in 1953, then returned to play with the Barry Harris Trio. In 1954, Doug settled in New York, where he continued to be a popular choice for recording sessions, especially when his closest friend (often mistaken for a cousin) Paul Chambers was unavailable. Read more...