Cup Bearers

– Tom McIntosh

A jazz standard that unfolds and evolves as it goes, constantly moving in new harmonic directions.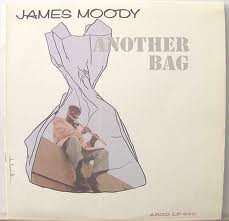 All selected items will be available for download after purchase.
Recording:

James Moody - Another Bag

Recorded on:

January 30, 1962

Label:

Argo (LP 695)

Concert Key:

C

Vocal Range:

, to

Style:

Swing (medium up)
Tenor Sax - James Moody
Trumpet - Paul Serrano
Trombone - John Avant
Piano - Kenny Barron
Bass - Ernest "Ernie" Outlaw
Drums - Marshall Thompson
This is a classic jazz standard by one of our great jazz composers and arrangers, trombonist Tom McIntosh. This is the first recording of this wonderful composition. It's been arranged many times, including several by Tom.

The melody flows over the constantly evolving chord progression. Tom has always been open to different rhythmic variations of the melody by performers. The original recorded arrangement keeps a general two-feeling going for the whole unusual ABA form melody: A is 22 measures (14 measures swing to four measures Latin to four more measures swing); B is ten measures swing. Other arrangements utilize walking bass for some sections.

James Moody had been recording Tom McIntosh compositions since 1959, when Tom was trombonist in Moody's group. Later, in 1962, Blue Mitchell titled his new album "The Cup Bearers," recording that title as well as McIntosh's
Capers
.
Dizzy Gillespie recorded it the next year (1963) with Moody and Kenny Barron in his group. Paul Winter also recorded it in the same year, and there were as two more recorded performances by Dizzy Gillespie. In 1977, pianist Tommy Flanagan, another Tom McIntosh champion, recorded it for the first time. So far, we've found at least 37 recorded performances.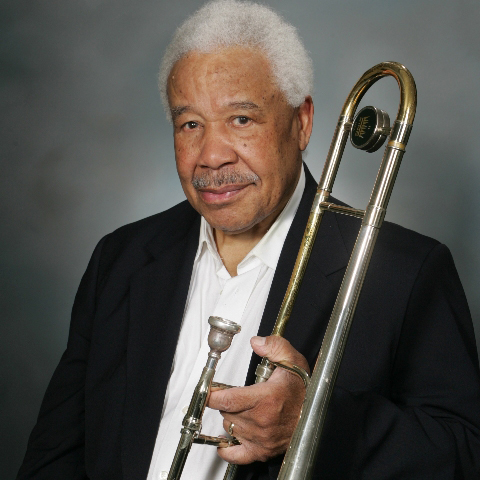 February 6, 1927 – July 26, 2017
Born and raised in Baltimore, Maryland, trombonist and arranger/composer Tom McIntosh studied voice at the Peabody Conservatory in 1944. In 1950 he was stationed in Germany with an Army band, where he first encountered reedman James Moody, who was touring Europe with Coleman Hawkins. Nine years later, after graduating from the Juillard School in NYC, Mac was hired by Moody to play in his sextet. The sextet became a septet for the first Moody recording, simply titled "James Moody," recorded in Chicago in August, 1959, for the Argo label. This album also contained Tom's first recorded composition With Malice Toward None, which Tom arranged as well. Read more...