Consu

– Jack Wilson

This lyrical 3/4 song is Jack Wilson's first recorded composition. Our lead sheet shows several important piano countermelody figures from the recording.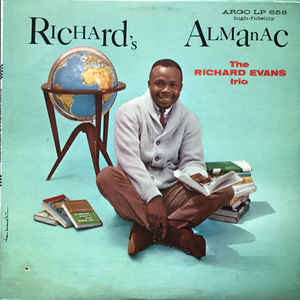 All selected items will be available for download after purchase.
Recording:

Richard Evans - Richard's Almanac

Recorded on:

July 21-23, 1959

Label:

Argo (LP 658)

Concert Key:

G minor

Vocal Range:

, to

Style:

3/4 swing (medium)
Piano - Jack Wilson
Bass - Richard Evans
Drums - Robert Barry
This lyrical 3/4 song, with a 64-measure AABC form, shows a gentler side of Jack Wilson not always apparent in his faster, busier compositions. The melody highlights the upper extensions of the chords, mostly 9ths and 11ths, giving this song a particularly plaintive quality. Measures 9 through 12 of the A section feature a chromatic descending series of dominant chords, resolving to D major; D7 at the end of this section re-establishes the key of G minor and resolves cyclically to the tonic chord at the beginning of the next section. The bridge starts in F major, goes to A♭ major and ends with another descending sequence, this time II-V7s to get back to G minor.

Our lead sheet shows a bit of the trio arrangement from the recording. Jack Wilson plays many of the chords starting on the second beat, with the bass on the downbeat. There are several countermelody figures that fill in the longer notes of the melody, which we also include in all lead sheets. The descending countermelody at the beginning of the A section is replaced by an ascending line in the C section.
Consu
, Jack Wilson's earliest recorded composition, comes from his first recording in a trio setting. "
Richard's Almanac
" was recorded in Chicago, three years before Wilson moved to Los Angeles. Bassist Richard Evans is perhaps better known as an arranger and composer; his arrangements were recorded by Eddie Harris, Stan Getz,
Kenny Burrell
,
Ray Bryant
, and many others. Drummer Robert Barry played in Sun Ra's band from the mid-'50s through the mid-'60s; this is one of his few recordings outside of avant-garde jazz settings. Jack Wilson played on Richard Evans' second album as well, "Home Cookin'," in 1960.
At the time of this recording, 3/4 time was still a relative rarity in jazz. Note how the bass and drums play time on the bridge—it's felt like a walking 4-feel in 6/4 (two measures of 3/4) with the hi-hat alternating between beat 2 and beats 1 and 3.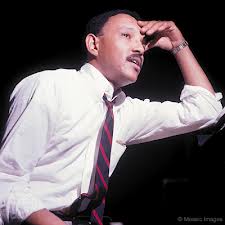 August 3, 1936 – October 5, 2007
Pianist Jack Wilson was born in Chicago but moved to Fort Wayne, Indiana, at age seven. By his fifteenth birthday, he had become the youngest member ever to join the Fort Wayne Musician's Union. At the age of seventeen he played a two-week stint as a substitute pianist in James Moody's band. After graduating from the local high school, Wilson spent a year and a half at Indiana University, where he met Freddie Hubbard and Slide Hampton. He went on to tour with a rock 'n roll band, which led him to Columbus, Ohio, where he found the then-unknown Nancy Wilson and Rahsaan Roland Kirk. He settled there for a year, then moved to Atlantic City, where he led the house band at the local Cotton Club. Read more...