Charlie Shavers
August 3, 1920 – July 8, 1972
| | |
| --- | --- |
| Instrument | trumpet |
| Birthplace | New York, New York |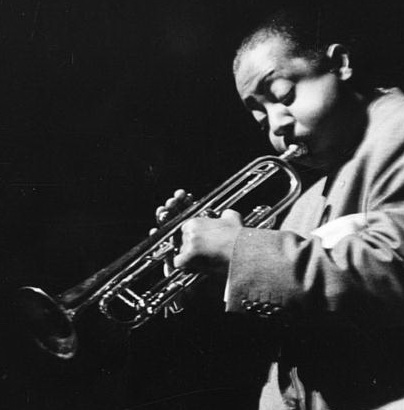 Charlie Shavers' virtuosity and effervescent style marked him as one of the great trumpeters of the swing era. Born in New York, he originally took up the piano and banjo before switching to trumpet. In 1935 he was with Tiny Bradshaw's band, joining Lucky Millinder's big band two years later. He became a key member of John Kirby's sextet at age 16, becoming a soloist. One of his arrangements with Kirby, Undecided, is now a jazz standard.
After leaving Kirby in 1944, Shavers worked for Raymond Scott's CBS orchestra and became a prominent member of Tommy Dorsey's Orchestra until 1953. He went on to form his own band with vibist Terry Gibbs and drummer Louie Bellson. Shavers was an eminent arranger, leader, and composer, complementing his versatile trumpeting career.
Shavers recorded and performed with jazz pioneers Dizzy Gillespie, Roy Eldridge, Johnny Dodds, Jimmy Noone, Sidney Bechet, Midge Williams, and Billie Holiday. He played on Billie's classic recording of Lady Sings The Blues, the most widely-known composition of Herbie Nichols.