Meddle My Minor

– Charlie Shavers

This minor-key medium-up song comes from a Gene Krupa recording where it is naturally a drum feature. Our lead sheet includes the "shout" section on the first half of the out head, with send-offs for the drums.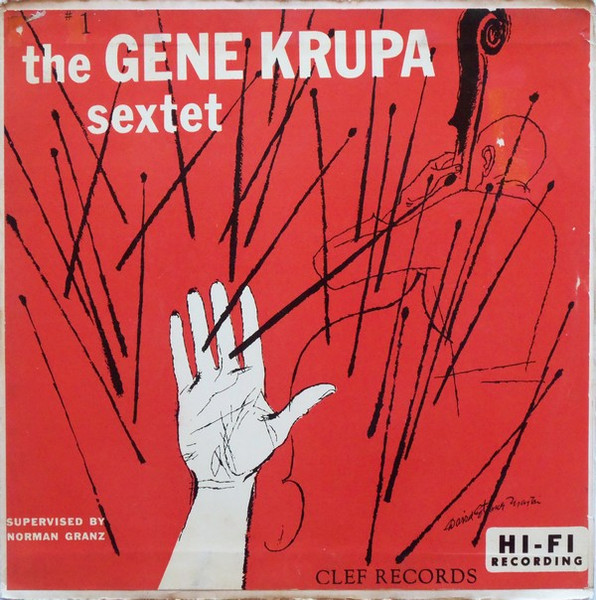 All selected items will be available for download after purchase.
Recording:

Gene Krupa - Gene Krupa Sextet

Recorded on:

February 2, 1954

Label:

Clef (89119)

Concert Key:

F minor

Vocal Range:

, to

Style:

Swing (medium up)
Trumpet - Charlie Shavers
Trombone - Bill Harris
Tenor Sax - Eddie "Lockjaw" Davis
Piano - Teddy Wilson
Bass - Ray Brown
Drums - Gene Krupa
Our audio excerpt starts at the beginning of the head. This medium-up song is full of that classic swing-era excitement that Charlie Shavers embodied. Coming from a Gene Krupa recording, it is naturally a bit of a drum feature; the basic arrangement is shown in our lead sheet. The melody is rather simple but very swinging, with some rhythm section hits in the 5th and 6th measures. On the recording, the piano solos on the bridge. The solo changes are simplified without the rhythm section hits; both sets of changes are shown on the C lead sheet, but the other editions have the solo changes on the head.

The arrangement on the recording starts with 8 measures of drums—Gene Krupa plays his classic floor tom beat here and in several solo fills. Sixteen measures with horns trading with the drums leads into the head, where our audio clip starts. Another eight-measure drum solo separates the head and the solo choruses. The out chorus has "shout" figures in the first four measures of each A section as a send-off for the drums. The piano again solos on the bridge, with the out C section being the same as the in head—tagged to end with more drum fills.

Our C treble clef lead sheet shows Teddy Wilson's piano solos on the bridges of both in and out choruses.
The songs from this
session
were first issued on 78s, and then on an LP titled "
The Driving Gene Krupa.
" This was Krupa's last sextet session as a leader; in later years he mostly led quartets. This session was the only recorded meeting of Charlie Shavers and
Eddie "Lockjaw" Davis
.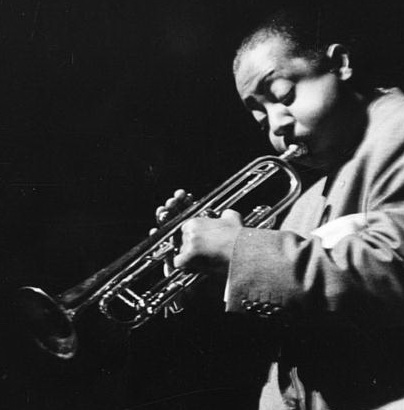 August 3, 1920 – July 8, 1972
Charlie Shavers' virtuosity and effervescent style marked him as one of the great trumpeters of the swing era. Born in New York, he originally took up the piano and banjo before switching to trumpet. In 1935 he was with Tiny Bradshaw's band, joining Lucky Millinder's big band two years later. He became a key member of John Kirby's sextet at age 16, becoming a soloist. One of his arrangements with Kirby, Undecided, is now a jazz standard. Read more...