Blues #3

– Ray Bryant

Three choruses of blues Ray played as an intro to the standard Willow Weep For Me.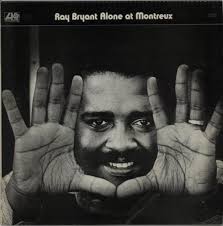 All selected items will be available for download after purchase.
Recording:

Ray Bryant - Alone At Montreux

Recorded on:

June 23, 1972

Label:

Atlantic (SD 1626)

Concert Key:

G

Vocal Range:

, to

Style:

Swing (slow)
These three slow blues choruses are the first half of a medley; Ray then goes straight into the standard
Willow Weep For Me.
Though it's in the same key as
Blues #2
(G) and uses much of the same vocabulary,
Blues #3
has no theme and is much slower. Ray's mastery of slow G blues had been proven most famously fourteen years earlier with
After Hours,
his feature from Dizzy Gillespie's album "
Sonny Side Up
." As on
After Hours, Blues #3
contains many melody passages that are voiced mostly or entirely in thirds. The left hand is again mostly walking sevenths and tenths, occasionally interspersed with more of a "stride" texture. The diatonic downward walk in the fourth measure from G7 to C7, also heard in
Blues #2
, occurs all three times here.
Ray displays great versatility as an artist. A little earlier in the "
Sonny Side Up
."session he was making history burning up the keys on the classic
The Eternal Triangle
track with Dizzy,
Sonny Stitt
, Sonny Rollins and drummer
Charli Persip
!
1972 was the sixth year of the Montreux Jazz Festival. One day after Ray's performance,
Rahsaan Roland Kirk
played the famous concert that was recorded and released as the album "I, Eye, Aye: Live at the Montreux Jazz Festival."
Despite the name,
Blues #3
was earlier in the concert than
Blues #2!
You can tell by the applause on the complete track that the audience loved Ray's performances.
Ray Bryant Solo Piano Transcription
A three-chorus transcription on four pages.

The turnaround of this blues (measures 9 and 10) is particularly interesting: two beats of A7, one beat each of D7 and E7, and two beats each of A7 and D7. The third chorus offers a different variation on this with the A7 of the first two beats replaced by one beat each of A minor and E♭7. Also unexpected is the resolution back to the top of the second and third choruses: one beat each of F♯ minor over A and then F minor 7th over D. This is essentially chromatic planing back to an implied G6 chord, superimposed over a II-V resolution; it is unusual in that the last approaching chord lacks the leading tone, F♯.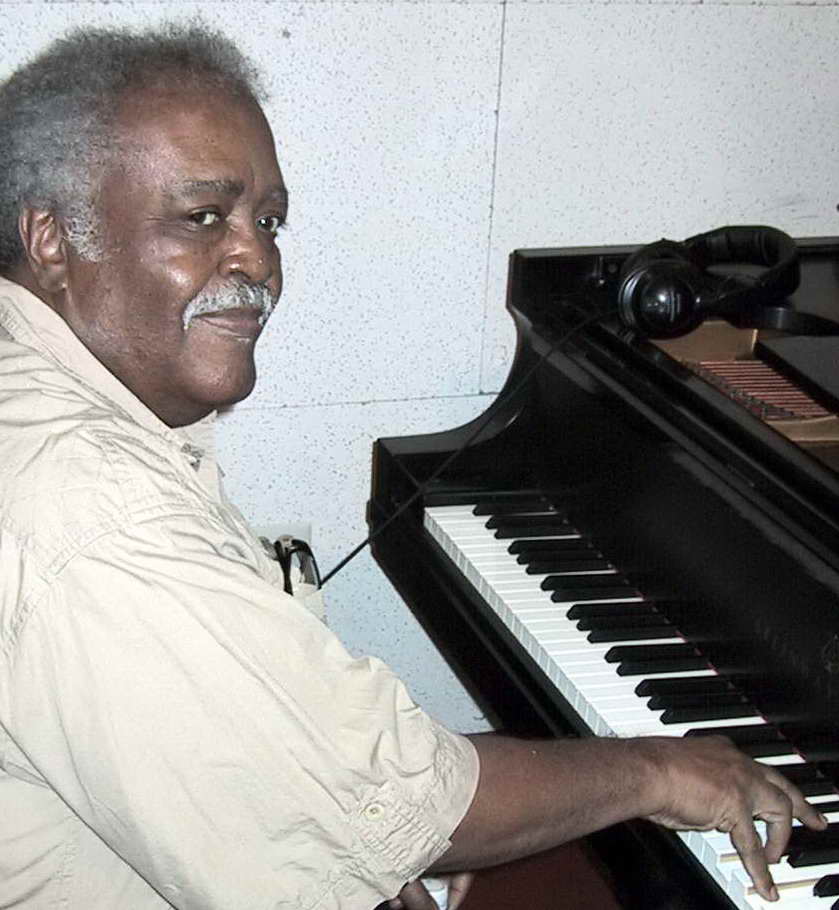 December 24, 1931 – June 2, 2011
Following performances in his native Philadelphia with guitarist Tiny Grimes and as house pianist at the Blue Note Club with Charlie Parker, Lester Young, Miles Davis and others, Ray Bryant came to New York in the mid-1950s. His first jazz recording session in New York was with Toots Thielemans (August, 1955) for Columbia Records. That session led to his own trio sessions as well as sessions with vocalist Betty Carter for Epic Records in May and June ("Meet Betty Carter and Ray Bryant"). On August 5, 1955, Ray recorded with Miles Davis, and on December 2, 1955, with Sonny Rollins, both for Prestige Records. Read more...