Blues #2

– Ray Bryant

Get into the details of Ray's solo piano style with this transcription of everything he played on this blues from Montreux.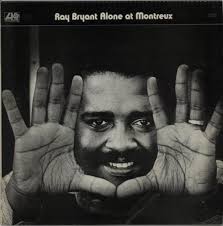 All selected items will be available for download after purchase.
Recording:

Ray Bryant - Alone At Montreux

Recorded on:

June 23, 1972

Label:

Atlantic (SD 1626)

Concert Key:

G

Vocal Range:

, to

Style:

Swing (medium slow)
Ray plays seven choruses of blues in his distinctive funky, refined style. His solo playing is both reminiscent of earlier swing and blues styles and influenced by bebop and hard bop. The first two choruses here are played with a "2-feel" in the left hand; the right hand theme is voiced in second-inversion triads. The second chorus is a closely related variation of the first; Bryant had a real knack for creating riff blues "heads." Over the next four choruses, he solos with mostly single-note lines in the right hand and steady quarter-notes in the left, often walking tenths.


1972 was the sixth year of the Montreux Jazz Festival. One day after Ray's performance,
Rahsaan Roland Kirk
played the famous concert that was recorded and released as the album "I, Eye, Aye: Live at the Montreux Jazz Festival."
Ray Bryant wrote and recorded countless "riff" blues heads. Some are only slightly different from others. So far as we know, the "head" (first two choruses) of
Blues #2
is not a variation of another Bryant composition.
Ray Bryant's Solo Piano Transcription
Ray Bryant, one of the true masters of solo piano playing, takes you through nine pages of exquisite blues playing.

Characteristic of Ray's style are the use of diminished passing chords and a progression he plays on the fourth measure of each chorus: G, F, E minor and D minor triads (one per beat) leading into the C7 in measure 5. The right-hand lines freely alternate between bluesy and bebop vocabulary; some of the bluesier lines are voiced in thirds, such as in the first four measures of the third chorus.

The seventh and final chorus begins with a very funky even-8ths groove, basically a double-time feel; in the fifth measure the feel snaps back into swing. The ending winds down evenly, with the right hand lines expanding into flurries of arpeggios before finally settling on relatively simple D7 and G7 voicings.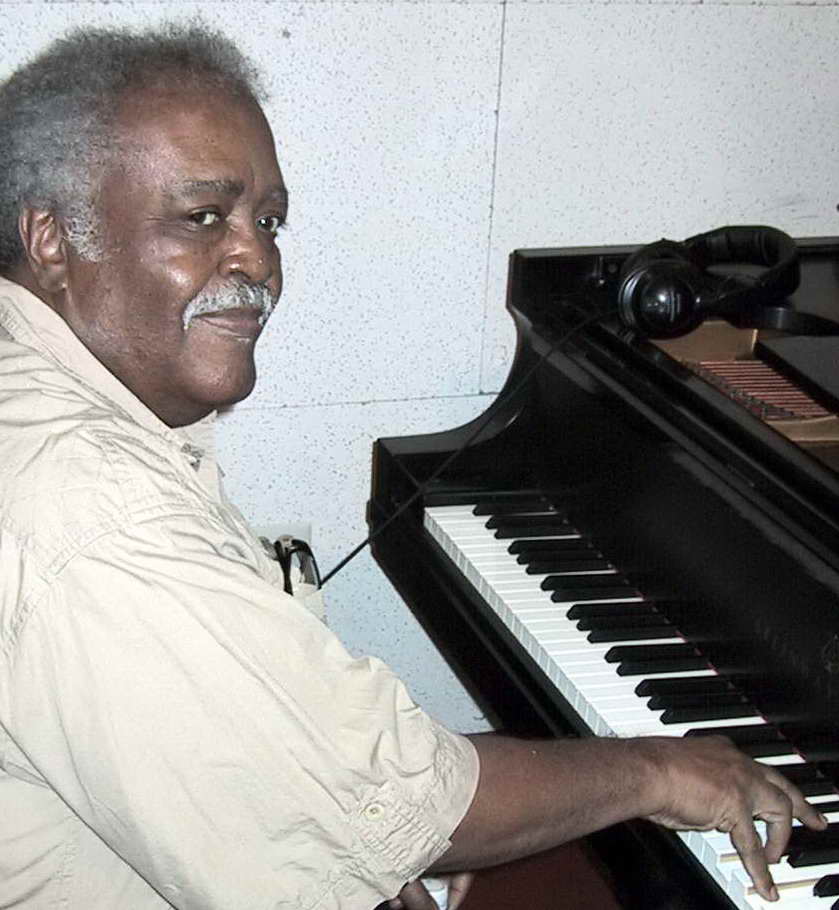 December 24, 1931 – June 2, 2011
Following performances in his native Philadelphia with guitarist Tiny Grimes and as house pianist at the Blue Note Club with Charlie Parker, Lester Young, Miles Davis and others, Ray Bryant came to New York in the mid-1950s. His first jazz recording session in New York was with Toots Thielemans (August, 1955) for Columbia Records. That session led to his own trio sessions as well as sessions with vocalist Betty Carter for Epic Records in May and June ("Meet Betty Carter and Ray Bryant"). On August 5, 1955, Ray recorded with Miles Davis, and on December 2, 1955, with Sonny Rollins, both for Prestige Records. Read more...