Blues For Andrew Hill

– Jonny King

Jonny King's tribute to Andrew Hill is a 10-measure slow blues, with an intricate, angular melody reminiscent of Hill's unique style. Jonny's solo piano arrangement is available.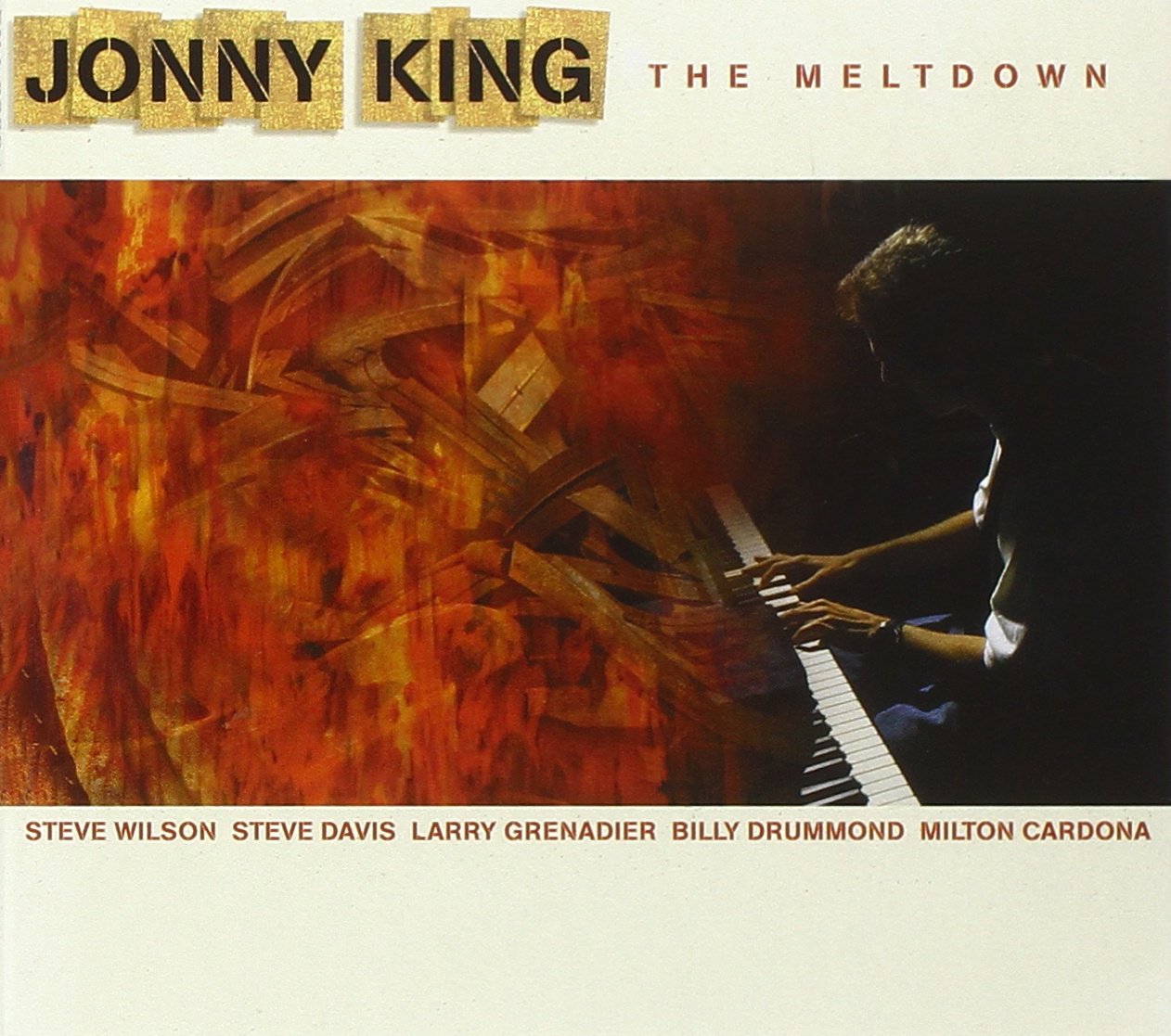 All selected items will be available for download after purchase.
Recording:

Jonny King - The Meltdown

Recorded on:

March 11, 1997

Label:

Enja (ENJ 9329)

Concert Key:

F

Vocal Range:

, to

Style:

Swing (slow)
Alto Sax - Steve Wilson
Piano - Jonny King
In this song, Jonny King puts an original spin on Andrew Hill's writing style, while preserving its unique essence. It's a 10-measure blues with the "turnaround" leading straight to the next chorus, reminiscent of the short, cyclical forms of many Andrew Hill songs. Though the tonic chord is F minor, our lead sheets have an F major key signature as the melody displays both minor and major qualities. The melody weaves in and out of the changes with a sort of slightly angular intricacy that again recalls Hill's writing; it's mostly in eighth-note triplets, with each note articulated.

The changes are essentially II-V7s in each measure, but with a different function: in the opening Fm7 to B♭7, for example, Fm7 is the tonic. These progressions shift around chromatically from F minor (in the fourth measure) and B♭ minor (in the sixth and seventh measures). The last measure of the melody is a break for the first soloist.

Our lead sheet shows Jonny's intro from the recording, four measures of bluesy turnaround with a more obvious F major quality (the first chord is F6). The ending tags the turnaround of the head three times, with solo breaks, ending in a final Fm6 chord.

Click on the Piano Corner tab for a description of the solo piano arrangement.
Jonny King's third album as a leader, "
The Meltdown
," features trombonist
Steve Davis
and drummer
Billy Drummond
on other tracks, as well as David Sanchez on tenor sax, Larry Grenadier on bass and Milton Cardona on percussion. Steve Wilson recorded a lot in 1997, including on these albums by jazzleadsheets.com composers:
David Schumacher's
"From Another Life,"
Bruce Barth's
"Hope Springs Eternal,"
David Hazeltine's
"How It Is", and
Kenny Drew, Jr.'s
"Follow The Spirit".
One Andrew Hill song with a similar tempo and rhythmic feel to
Blues For Andrew Hill
is
Ghetto Lights
from the album "Lift Every Voice." Check out the 12/8 groove on this one—it could be used when playing
Blues For Andrew Hill
in an ensemble setting with drums.
Jonny King's solo piano arrangement is also what he plays on the recording. He accompanies the right hand melody with "stride" in the left hand, varying the articulation a bit. Several notes of the melody are harmonized with angular, Hill-esque (or Monk-esque) voicings in the right hand. The ninth measure has two-handed voicings, filled in rhythmically by octaves in the left hand.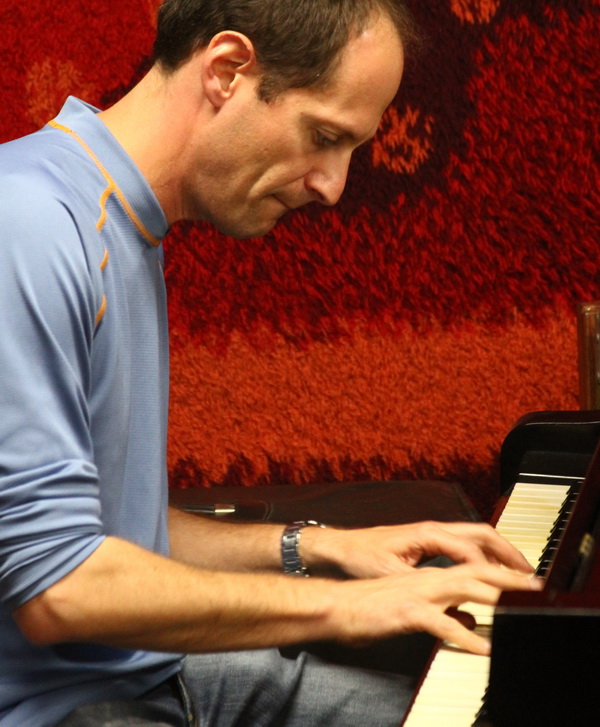 born on February 2, 1965
Born in New York City, Jonny King has been making headway on the piano since the age of 9. His exposure to legendary pianists Earl Hines and Teddy Wilson, and an impromptu performance with Dizzy Gillespie at the age of 10, ignited his interest in jazz. Through these connections he began a working as a sideman in the New York clubs as a teenager. In the 1980s he began studying with bebop pianist Tony Aless as well as Mulgrew Miller, who became an important figure in King's life. Read more...