Bruce Barth
| | |
| --- | --- |
| Instrument | piano |
| Birthplace | Pasadena, CA |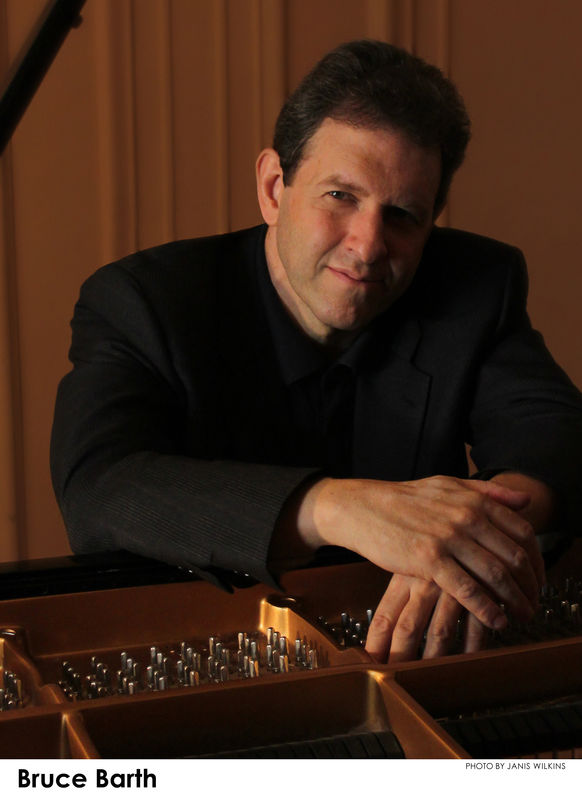 A post-bop pianist with a delicate, elegant touch, Bruce Barth has made a name for himself in the New York scene through his work both in ensembles and as a soloist. Bruce was born into a musical family and began classical piano lessons at age five. He received his first jazz record as a present from his older brother at age 15 and fell in love with the genre. Bruce taught himself to play jazz piano by ear, imitating his favorite pianists and horn players, then later studied more formally under Norman Simmons and Neil Waltzer. He eventually enrolled at the New England Conservatory where he studied with Jaki Byard, Fred Hersch, and George Russell; Bruce's first professional recording was with George Russell for Blue Note Records.
Bruce moved to New York in 1988 to begin his career in jazz. Not long after, he joined Stanley Turrentine, with whom he began a collaboration that spanned nearly a decade. Two years later, he joined the Terence Blanchard Quintet and toured and recorded with them extensively, even appearing on-screen playing piano for Spike Lee's "Malcolm X" in 1992. During this time, he also released his first two albums as a leader, "In Focus" and "Morning Call," both for Enja. These releases both received extensive critical acclaim and were picked for the New York Times' Top Ten lists for their respective years.
Since then, Bruce has released eight more albums as a leader and over one hundred other recordings and soundtracks as a sideman. He works regularly with artists like Tony Bennett, Steve Wilson, Terell Stafford, Luciana Souza, Karrin Allyson and David Sanchez. He has recently completely three solo piano tours of Japan and performed with his trio throughout the United States and Europe. His compositions have been a particular focus of his career lately, with his performances featuring more selections from his large oeuvre of imaginative original works. He also works as an educator with more than ten years on the jazz faculty at Temple University in Philadelphia.