Almost Like The First

– Bruce Barth

This medium-up song has an open-ended sound, with no key center. The bass doubles some of the melody. The solo form alternates between a 4-feel and looser, "broken time."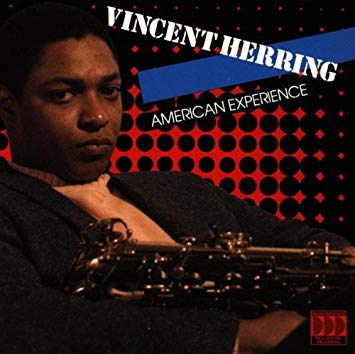 All selected items will be available for download after purchase.
Recording:

Vincent Herring - American Experience

Recorded on:

October 12, 1989

Label:

Music Masters (5037-2-C)

Concert Key:

No key center

Vocal Range:

, to

Style:

Swing (medium up)
Trumpet - Dave Douglas
Alto Sax - Vincent Herring
Piano - Bruce Barth
Bass - James Genus
Drums - Mark Johnson
This song has an open-ended sound due to its lack of a key center and unusual phrase lengths. The melody alternates between more flowing, largely stepwise phrases and a two-measure rhythmic, chordal motif. The A section begins with a two-measure flowing phrase followed by two of the rhythmic figures (different melody and chords); this is then repeated a step higher with different harmonies, the last measure of the rhythmic phrase extended into a static four measures on Am7. This A section is 15 measures long. The B section introduces another flowing stepwise melodic idea, a repeated four-measure phrase followed by a six-measure rising and falling development that leads to two more of the rhythmic motives from the A section. The C section starts the same as the B section, but the last four measures are on a static Dm7. Both these sections are 18 measures in length. The bass doubles the melody for the first 11 measures of the B and C sections; there is no bass walking in the head.

The changes have a mix of tonal and more open-ended qualities, with much stepwise motion. The third to fifth measures use a distinctive chord quality: a minor 7th with a sharp 5th, which is similar to a first-inversion major triad (for example, Cm7♯5 contains A♭ major).

Solos are on a similar form to the head, but with slightly different B and C sections. The last four measures of the B section (E in the solos) are a static Amaj7, while the C section (F) is extended to 22 measures with the last eight all on Dm7. A loose 1-feel or "broken time" is played for most of the solo chorus, going to a 4-feel for the first 10 measures of the B and C sections.

In this quintet arrangement, the horns play in unison at the beginning, harmonizing on the rhythmic hits. The alto sax has the B and C section melodies with the bass, with the trumpet entering in the ninth measure of these sections. The horn voicings cross on the last melodic phrase. First and second parts are available for this arrangement, along with a bass part and a Condensed Score.
Almost Like The First
comes from the second session for Vincent Herring's album "
American Experience
" which also contains three songs from a 1986 session, Herring's very first. Bruce Barth later recorded with Herring on trumpeter Eddie Allen's 1993 album "Another's Point Of View." Barth and bassist James Genus recorded together on two Steve Wilson albums, "Blues For Marcus" from 1993 and "Soulful Song" from 2002.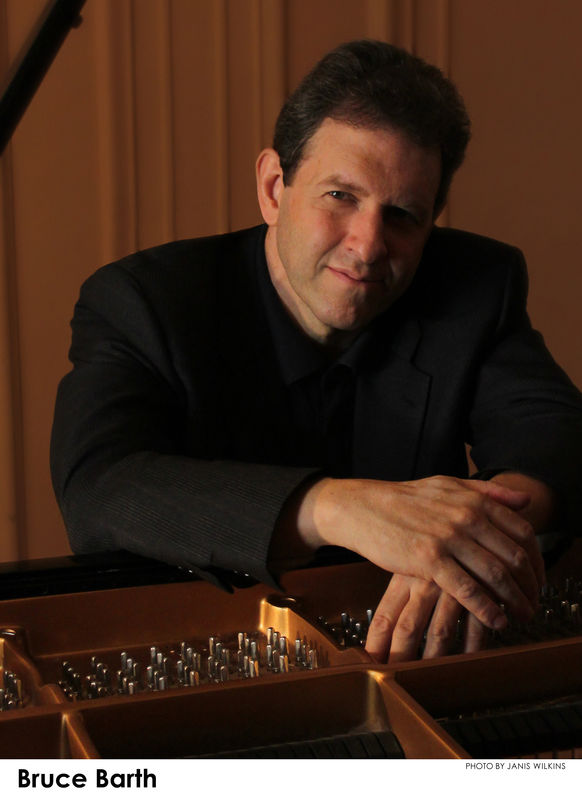 born on September 7, 1958
A post-bop pianist with a delicate, elegant touch, Bruce Barth has made a name for himself in the New York scene through his work both in ensembles and as a soloist. Bruce was born into a musical family and began classical piano lessons at age five. He received his first jazz record as a present from his older brother at age 15 and fell in love with the genre. Bruce taught himself to play jazz piano by ear, imitating his favorite pianists and horn players, then later studied more formally under Norman Simmons and Neil Waltzer. He eventually enrolled at the New England Conservatory where he studied with Jaki Byard, Fred Hersch, and George Russell; Bruce's first professional recording was with George Russell for Blue Note Records. Read more...