Blue Bossa

– Kenny Dorham

The Kenny Dorham classic—just as Kenny heard it. Did you know it was written around a bass line? Only jazzleadsheets.com has the lead sheet exactly as Kenny originally wrote it. Lead sheets and second parts available.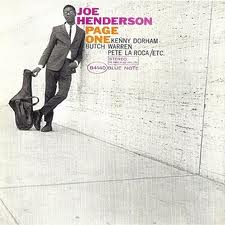 All selected items will be available for download after purchase.
Recording:

Joe Henderson - Page One

Recorded on:

June 3, 1963

Label:

Blue Note (BLP 4140)

Concert Key:

C minor

Vocal Range:

, to

Style:

Latin (Bossa)
Trumpet - Kenny Dorham
Tenor Sax - Joe Henderson
Piano - McCoy Tyner
Bass - Butch Warren
Drums - Pete LaRoca
Video
Chick Corea & Chucho Valdéz Piano Duo
J.J. Johnson, trombone; Ralph Moore, tenor sax; Renee Rosnes, piano, Rufus Reid, bass; Billy Drummond, drums. Umbria Jazz 1993
Don Sickler, trumpet; Bobby Watson, alto sax; Shigeharu Mukai, trombone; Bobby Hutcherson, vibes; Don Pullen, piano; Cameron Brown, bass; Lewis Nash, drums. Mt. Fuji Jazz Festival
This is Kenny Dorham's "jazz standard." Many of you may feel you know it, and maybe you've even performed it. However, you may not be aware of the real magic of the composition: it's written around a bass line. For Kenny, the bass line was a very important part of the composition. If you listen carefully to our excerpt, which starts at the beginning of the melody, you'll hear the bass line. The actual recording starts with an eight-measure introduction, where bassist Butch Warren sets up the melody with four repetitions of the two-measure bass pattern. If you knew the composition but weren't aware of this bass line before, you're in for a real treat when you play the melody with K.D.'s bass line.

The C treble clef lead sheet includes the bass line on a separate staff under both the melody and the shout chorus, so you can see how they fit together. The other editions (B♭, E♭, C bass clef and all second parts) have only the melody line and the chord changes with bass line rhythms shown under the staff. Bass players, as well as anyone else wanting to see the entire bass line, should get the C treble clef edition.

All of our editions also contain Kenny's shout chorus. The shout chorus is constructed around the same bass line.
Don Sickler recalls,"I had many wonderful conversations with Joe Henderson about Kenny Dorham. Joe and Kenny worked closely together for many years and made quite a few albums together.
"Joe said he was always inspired by Kenny's writing, especially how Kenny wrote for the rhythm section. K.D.'s concept of constructing a melody around a bass line was something that Joe took to heart and used in his own writing. Many aren't aware that the melody of Joe Henderson's "standard,"
Recorda Me
, also on the "
Page One
" album, is written around a bass line. "
Joe's first recording session was two months earlier, for Kenny Dorham's "
Una Mas
" album. That album featured another Dorham title,
Una Mas
.
Jazz guitarist
Kenny Burrell
wrote and recorded a lyric to
Blue Bossa
, called
It's No Time To Be Blue
.
Essential Bass (Butch Warren)
Many of trumpeter/composer Kenny Dorham's compositions contain specific parts for each member of the ensemble, making the whole greater than the sum of its parts. The lines interact with with the underlying harmonies and rhythms.

This composition is written around a bass line which is shown in the C treble clef lead sheet. For Kenny, the bass line was a very important part of the composition. The eight-measure introduction sets up the melody with four repetitions of the two-measure bass pattern.

Bass players should purchase the C treble clef (with Bass) lead sheet.
Chord Melody Arrangement by Bruce Acosta:
With this chord melody arrangement, you can perform this iconic Kenny Dorham tune on guitar. Each melody note is harmonized utilizing a wide range of voicings—basic minor sixth voicings, diminished passing chords, quartal voicings and more.

This is a great resource for intermediate guitarists looking to expand their harmonic vocabulary and develop their facility moving between chord shapes.

A version with tablature is available for guitarists less familiar with standard notation.

The standard notation version is available in two octaves.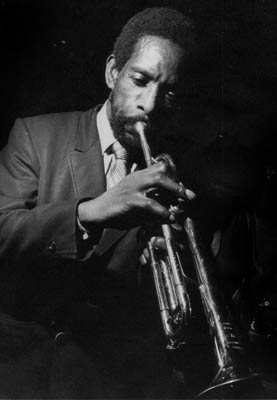 August 30, 1924 – December 15, 1972
Trumpeter/composer Kenny Dorham was very much on the jazz scene from the mid-1940s through most of the 1960s. He worked and recorded with all the major figures in the modern jazz movement, which includes the legendary Billy Eckstine big band, Dizzy Gillespie, Art Blakey, Bud Powell, Charlie Parker, Thelonious Monk and Max Roach as well as Kenny Clarke, Sonny Stitt, Fats Navarro, J.J. Johnson and many other giants of that period. Read more...