Richard Wyands
| | |
| --- | --- |
| Instrument | piano |
| Birthplace | Oakland, CA |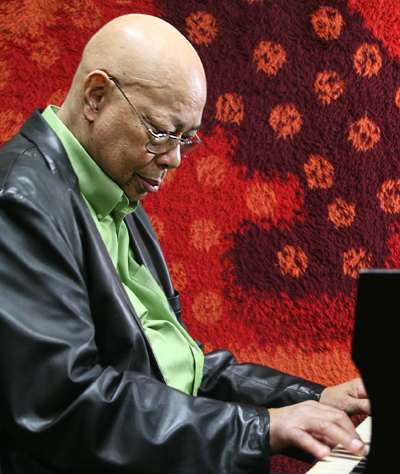 Richard Wyands is a remarkably gifted and precocious musician who is best known as a sideman. A native of Oakland, California, he started playing piano in local clubs in San Francisco when he was only sixteen years old, at which time he became a union member (with a sponsor, of course, due to his youth). Since the 1950s, he has played alongside some of the greatest and best-known American jazz musicians, such as Charles Mingus and Roy Haynes.
After a tour with a vocalist took him to New York in early 1958, Richard decided not to return to the West Coast. In New York, he collaborated with Gigi Gryce (with whom he recorded four records), Oliver Nelson, Etta Jones, Eddie "Lockjaw" Davis, Gene Ammons, and maintained his relationships with Mingus and Haynes. In the coming years, he also began new relationships with artists like Charli Persip and Freddie Hubbard. In the 1960s and 1970s, he began to tour with Kenny Burrell, one of his better-known musical relationships.
Although he has headed a few of his own trios, Wyands is unique in his focus on representing the backbone of some of the greatest ensembles of the jazz genre.