Half And Half

– Richard Wyands

A medium up swing with strong, jagged rhythmic drive. Solo piano arrangement with exclusive MP3 track available.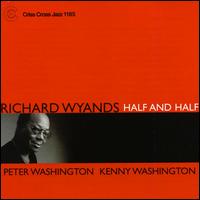 All selected items will be available for download after purchase.
Recording:

Richard Wyands - Half And Half

Recorded on:

December 8, 1999

Label:

Criss Cross Jazz (1185)

Concert Key:

A-flat

Vocal Range:

, to

Style:

Swing (medium up)
Piano - Richard Wyands
Bass - Peter Washington
Drums - Kenny Washington
All of the clever rhythm section stops and starts that you hear the trio playing on this track are indicated in the C treble clef lead sheet. When played by horns, it has a different, but equally enjoyable flavor, so B-flat, E-flat and C bass clef editions are also available. It is the title track of the album.

Pianist Richard Wyands is a highly esteemed and sought-after jazz sideman. His first recording as a leader took place over thirty years into his career, in 1979, on a trio session. He began recording with rhythm section cohorts Peter Washington and Kenny Washington in 1990, first on "Night Watch" with trumpeter Don Sickler as the leader, for Uptown Records. The rhythm section met again in 1992 on an Eric Alexander session, and in 1994 on a Teddy Edwards session. In 1995 they reunited and recorded the first of three Richard Wyands Trio albums, one of which is the "Half And Half" session.

Many years ago Phineas Newborn lived near Richard on 91st Street in NYC. Richard told us Phineas came over one day and asked Richard "Do you want to study with me?" The two got together, and later Phineas became the first one to play Half And Half.


Solo Piano arrangement:
This composition is wonderful for the solo pianist, so we're making Richard Wyands' solo piano arrangement available. Kenny Drew, Jr., another outstanding pianist, recorded the arrangement at Rudy Van Gelder's legendary studio, and the audio is available here
piano
, exclusively on jazzleadsheets.com.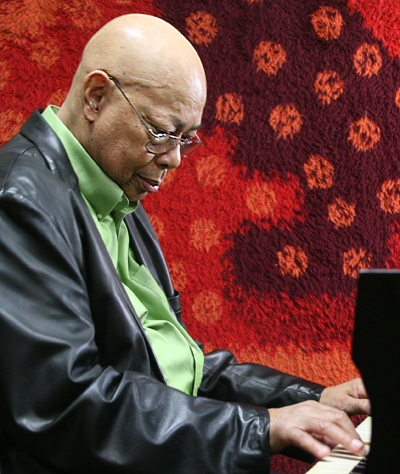 July 2, 1928 – September 25, 2019
Richard Wyands is a remarkably gifted and precocious musician who is best known as a sideman. A native of Oakland, California, he started playing piano in local clubs in San Francisco when he was only sixteen years old, at which time he became a union member (with a sponsor, of course, due to his youth). Since the 1950s, he has played alongside some of the greatest and best-known American jazz musicians, such as Charles Mingus and Roy Haynes. Read more...