Without You

– Renee Rosnes & Shelley Brown

This vocal piece is a meditative, haunting ballad that showcases Renee Rosnes's compositional talents.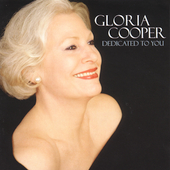 All selected items will be available for download after purchase.
Recording:

Gloria Cooper - Dedicated To You

Recorded on:

October 1 & 21, 2004

Label:

Origin (82450)

Concert Key:

C minor, E minor

Vocal Range:

Contralto, E-flat3 to A-flat4

Style:

Ballad
Vocal - Gloria Cooper
Flugelhorn - Don Sickler
Tenor Sax - Wayne Escoffery
Guitar - Freddie Bryant
Piano - Gloria Cooper
Bass - Tim Givens
Without You
is a contemplative ballad from master pianist Renee Rosnes. The use of pedals under the harmony at various points gives a sense of stasis which is emphasized by the lack of typical AABA song form. Unlike songs that rush towards a harmonic goal,
Without You
is meditative and ethereal; it is nothing short of beautiful. Our audio excerpt starts halfway through the four-bar instrumental introduction. This recording features Gloria Cooper's rich lower register, but if her key of C minor is too low for you, we also offer a lead sheet in E minor to suit the standard alto range.
Lyric Description:
This poetic lyric by Shelley Brown compares a lover to the moon and stars--a source of beautiful light in the night. Without him, the night is just darkness. It is left to the singer to decide whether this is a romantic love song or a despondent description of life after love has ended.
No vocal version:
Our no-vocal version has the same instrumentation as Gloria's recording but has a different form. It begins with the four-bar instrumental introduction, but goes through the head just once before ending. This song offers good practice for sustained notes in the lower register and keeping track of time without a drummer.
If another key would be better for you, send the key you'd like to
Don
and we'll post the transposition on the website for purchase. If you're not sure which key is best, send us your range and we'll work with you to figure out the best key.
The original instrumental version of this composition is titled
Malaga Moon
and was recorded by Renee on her "For The Moment" album in 1990. J.J. Johnson also recorded it, with Renee in the band, on "Tangence" in 1994.
Check out other titles from this
album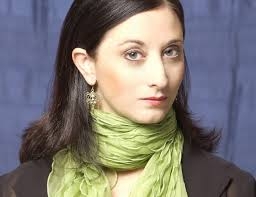 born on March 24, 1962
Few can deny that Renee Rosnes is one of the most important pianists and composers in contemporary jazz. As a child, Renee was initially attracted to classical piano, but became interested in jazz during high school. She went on to study classical piano performance at the University of Toronto but returned to Vancouver to pursue jazz. Renee quickly rose to the top of Vancouver's active jazz scene and performed as a sideman with Joe Farrell and Dave Liebman while still in her teens. Read more...