Who May Climb The Mountain

– Steve Corn

A bossa with a cyclical 32-measure form; the changes visit several key centers. A good place to start with the distinctive writing style of Steve Corn.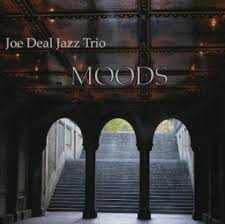 All selected items will be available for download after purchase.
Recording:

Joe Deal - Moods

Recorded on:

January, 2010

Label:

Joe Deal Music ()

Concert Key:

No key center

Vocal Range:

, to

Style:

Latin (Bossa)
Piano - Steve Corn
Bass - Joe Deal
Drums - Kevin Johnson
As you can hear from our audio excerpt, Steve's melodies and harmonies are constantly evolving, ever fascinating. This bossa has a floating quality due to its constant harmonic shifts. Though a few tonalities are visited, it doesn't stay in one key center for very long. The form could be described as cyclical: the B♭m7 to E♭9 in the last two measures resolves back to the A♭13sus at the beginning of the form. There is a lot of stepwise root motion, particularly in the first twelve measures.

The 32-measure form is split up into two 12-measure sections and one 8-measure section; there are some hits in the B section. On the recording, Steve (the artist) continuously interprets his own music, not limited by his original concept, but often playing something fresh, something different than he wrote in his lead sheet: he floats over the time, filling around the melody, and sometimes leaving a few notes out. Before the head, he plays a chorus by himself, rubato, and then sets up the time with four measures of A♭13sus; the bass and drums come in on the third measure. The coda, notated in the lead sheet, features a short vamp with three hits in the repeating two-measure figure; the melody notes indicated in the lead sheet here are usually part of Steve's voicings but not always on top.
Some great artists don't leave home for a place like New York City, where you have the opportunity to be "discovered" and therefore gain a lot of exposure and a following. Pianist Steve Corn and his twin brother, drummer Greg Corn, are two such artists.
How did we find out about Steve Corn? From great musicians talking about other great musicians, the best way. Pianist
David Hazeltine
was in Don Sickler's studio going over some of his music with Don and our piano transcriber Glenn Zaleski, when he mentioned one of his favorite artists who had influenced him greatly, harmonically: Claude Sifferlen. Neither Don nor Glenn had ever heard of him. David said we should really talk to pianist
Steve Allee
about Claude. Don knew of Steve Allee, but didn't know him personally. Several phone discussions and a face to face meeting ensued, talking about Claude, who actually didn't write many original compositions but had a tremendous harmonic understanding of music which he passed on to Steve and others. This led Steve into telling Don about another Steve (Steve Corn), a gifted disciple of Claude's, but also a very accomplished composer who Allee said has written more than 2500 compositions. That is how Steve Corn came into Don Sickler's (and jazzleadsheets.com's) life.
Kevin Johnson, the drummer on this session, is the son of trombonist
J.J. Johnson
and is the inspiration for J.J.'s composition
Kelo
(for Kevin Louis) [also a Second Floor Music combo publication].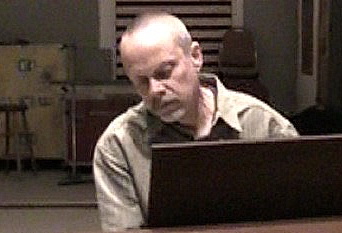 born on August 14, 1955
Indianapolis-based composer Steve Corn is a talented pianist and organist. He took up piano and organ at the age of five under the influence of his father, pianist Dick Corn, and began playing jazz in high school. He started playing jazz full-time while attending Herron School of Art and Design. He has performed organ duos with Jack McDuff and Richard "Groove" Holmes and performed with Indianapolis guitarist Cal Collins, drummers Bobby Rosengarten and J.C. Heard, and trumpeter Virgil Jones. Read more...