When April Comes

– Eddie Higgins

A lush bossa with a standard-like sound. This song was recorded with a string arrangement, but it works in any setting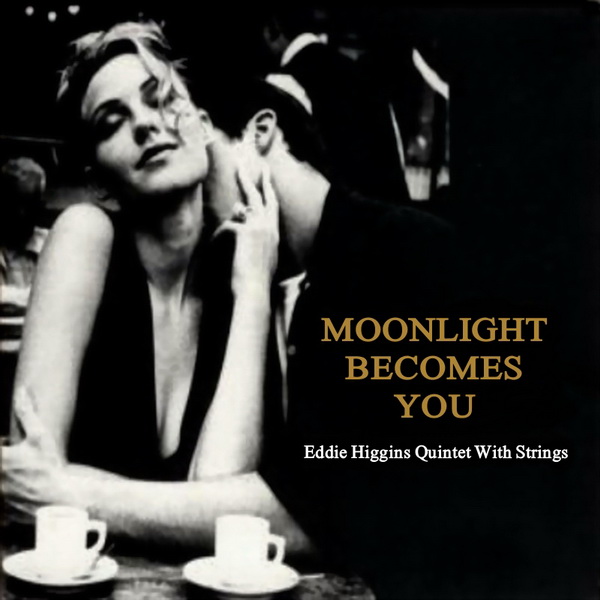 All selected items will be available for download after purchase.
Recording:

Eddie Higgins - Moonlight Becomes You

Recorded on:

August 26-27, 2003

Label:

Venus (TKGV-1003)

Concert Key:

E-flat

Vocal Range:

, to

Style:

Latin (Bossa)
Piano - Eddie Higgins
Vibes - Joe Locke
Guitar - Joe Cohn
Bass - Jay Leonhart
Drums - Joe Ascione
Violin - Harumi Rhodes, Svetlana Tsoneva, Edith Hines
Viola - Lois Martin, Shmuel Katz
Cello - Charles Curtis, Andre Emelianoff
Many Eddie Higgins compositions such as this one have a standard-like quality: lyrical and relatively simple, seasoned with elegant, subtle harmonies within a very tonal framework. Our audio clip begins with a melodic string passage leading into A. This song has a 32-measure form; the first two eight-measure phrases begin melodically the same, but move in different directions. The D section is the same as the B section. Both the A and B sections resolve in C minor in the sixth measure (with the same melody), but get there in different ways. The A section begins on A♭ and continues in a II-V7-based sort of "walk down," while the B section starts with a II-V7 to G major, descending to G♭ and F major. The C section ("bridge") has a relatively familiar set of changes that establish the III and V (G and B♭) major keys; the same three notes, D, G, and C, begin the melody in both keys.

There is a four-measure vamp intro which goes harmonically "above and below": I major, then II minor, I diminished, and I major again. There is also an interesting coda in which the melody is extended through six measures, with the bass motion descending stepwise through an octave, to a two-measure vamp and fade. A cue in the string arrangement on the last four measures of the intro is shown in the lead sheet. On this recording, the vibes and piano play the melody in unison, with the guitar doubling it an octave lower. This song works equally well with only one instrument on the melody; in such a setting it is certainly open for expressive interpretation.
The string arrangement on this recording is by the trombonist Dick Lieb. Eddie Higgins previously recorded with strings in 1969 and 1970, on the albums "Electric Love" and "Cinemoog." "Moonlight Becomes You" is the only Higgins album with guitarist
Joe Cohn
and Joe Locke. Bassist Jay Leonhart played on 14 Higgins-led albums, and drummer Joe Ascione on nine; they joined Higgins for his last album, "Portraits Of Love," from 2008.
On this cool bossa,
Joe Cohn
contributes some tasteful chords before playing the melody in unison with pianist and composer Eddie Higgins. Our guitar part includes the intro chords, melody and coda, all written in the appropriate octave. With a relaxed tempo, simple melody and easy chord voicings, this guitar part is great for beginning guitarists to practice along with the recording.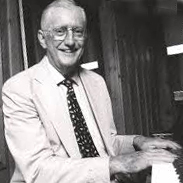 February 21, 1932 – August 31, 2009
A highly regarded pianist and composer, Eddie Higgins's career spanned over 50 years. Born in Cambridge, MA, Eddie learned piano from his mother. He began his professional career in Chicago while studying at Northwestern University's music school. Eddie worked in many of Chicago's top jazz clubs, like the Brass Rail, Preview Lounge, Blue Note, Cloister Inn and Jazz Ltd,, but his longest affiliation was with the London House, where he led the house trio from 1957-1969. Read more...