Joe Cohn
| | |
| --- | --- |
| Instrument | guitar |
| Birthplace | Flushing, NY |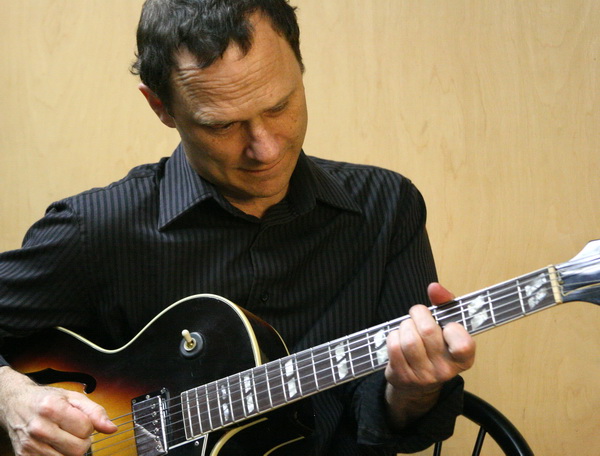 The son of saxophonist/composer Al Cohn, Joe is well known as man who can play anything on the guitar. If it's impossible, he'll do it anyway. Heralded by Pat Metheny as an "unbelievable improviser" "able to keep ideas going and flowing" and turn "sentences into paragraphs and paragraphs into stories", his apparent virtuosity is complemented by a sensitivity to the narrative qualities of music.
Born in Flushing, New York, in 1956, Cohn began playing guitar at age sixteen before studying at Berklee College of Music.It wasn't long until Cohn began playing and recording with jazz giants. In 1982, a twenty-five-year-old Cohn recorded alongside legendary pianist Hank Jones on his father's record "Overtones." That same year, Cohn would join the Artie Shaw Orchestra. Since then, Cohn has played on over 80 recordings as a leader and sideman and performed with Zoot Sims, Dizzy Gillespie, Freddie Hubbbard, Clark Terry, Warne Marsh and Tommy Flanagan among others.
Cohn 's most recent release as a leader, "S'posin' - The Emeryville Sessions Vol. 2" (2014), features saxophonist Noel Jewkes and bassist John Wiitala. Currently, he frequently performs alongside colleagues Harry Allen, Jay Leonhart, Aaron Weinstein, Peter Beets, Lugui Grasso, George Garzone, Barry Ries and Simon Ritger.