Danielle

– Al Cohn

With equal parts beauty and nostalgia, Danielle can be performed as a bossa or a ballad.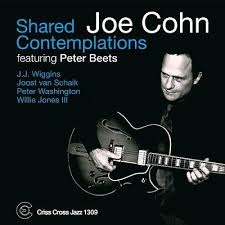 All selected items will be available for download after purchase.
Recording:

Joe Cohn - Shared Contemplations

Recorded on:

June 16, 2008

Label:

Criss Cross Jazz (1309)

Concert Key:

B-flat

Vocal Range:

, to

Style:

Latin (Bossa)
Guitar - Joe Cohn
Piano - Peter Beets
Bass - Peter Washington
Drums - Willie Jones III
Plaintive, searching and mellifluous, Danielle is one of Al Cohn's masterpieces. It's been recorded by an amazing variety of artists. A versatile composition, it's been recorded as a bossa (Al's original intent), a deep ballad, and also in a 2-feel medium swing groove. As our Historical Notes detail, it's been recorded in varied keys and tempos.

Our audio clip features a bossa version by Al's son, guitarist Joe Cohn. The lead sheets represent Al's melody and chord progression as he wrote them in his original manuscript.

If you're looking for that right composition with such beauty and nostalgia that it may just break your heart a bit (and enthrall your audience), look no farther than Danielle.
This composition was first recorded in December, 1979, on a
Zoot Sims
recording as a feature for Zoot's brother, trombonist Ray Sims, whose daughter is named Danielle. As Danielle herself notes on
YouTube
, Al wrote it for her: "Growing up I remember my dad playing this song to me and my mom would always say 'He's playing your song.' It wasn't until I was older that I realized that it really was 'my song.'"
The Zoot Sims recording features the melody in a 2-feel medium swing groove (
ca.
82) and in C concert.
-- A week later, Al Cohn recorded it in B-flat concert as a bossa (
ca.
118) on his album "No Problem" for Xanadu Records. This feeling, key and tempo were Al's original intention for the composition.
-- In January 1981, Al's son, guitarist Joe Cohn, was on one of his first recording dates (with clarinetist Buddy DeFranco on the album "Mr. Lucky"). DeFranco recorded it as a 2-feel ballad (
ca.
72), up a step, in C.
-- On March 4, 1982, Al recorded it again as a B-flat bossa (
ca.
120) on his "Skylark" album.
--The next recording, in August, 1982, was a slower bossa version (
ca.
96) featuring three guitarists (Charlie Byrd, Herb Ellis and Barney Kessel) "At Charlie's Georgetown," this time in the key of G.
-- In 1987, Art Farmer and Fritz Pauer gave us a beautiful haunting ballad performance in A-flat, on
Azure
-- In 1994,
Herb Geller
recorded it in F, again as a bossa (ca. 118).
-- The
Harry Allen/Joe Cohn Quartet
recorded it in 2004 as a slower bossa (
ca.
108).
-- In 2008,
Joe Cohn
recorded it again in a quartet context (bossa,
ca.
120).
-- And in 2010, Al's old buddy,
Phil Woods
, in a duo album with Bill Mays, recorded another gorgeous ballad version.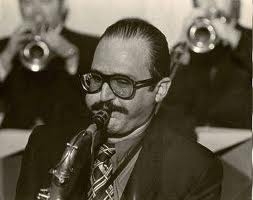 November 24, 1925 – February 15, 1988
Al Cohn, born in Brooklyn, NY, went on to become not only a brilliant jazz tenor saxophonist, but an arranger, leader and sideman par excellence. From the "Al Cohn Memorial Jazz Collection," East Stroudsburg University of Pennsylvania website: "His career in jazz spanned more than 45 years. He performed with the bands of Henry Jerome, Joe Marsala, Georgie Auld, Alvino Rey, Buddy Rich, Woody Herman, Artie Shaw, Elliot Lawrence and others. Many of the arrangements used by these bands were written by Al, and he also arranged for Gerry Mulligan, Quincy Jones, Terry Gibbs and Jimmy Rushing. Read more...