Ultimate Rejection

– Joe Farrell

Joe Farrell's first recorded composition is this sassy blues head, written for the Maynard Ferguson big band.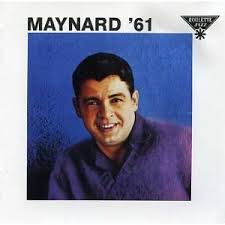 All selected items will be available for download after purchase.
Recording:

Maynard Ferguson - Maynard '61

Recorded on:

December 21, 1960

Label:

Roulette (R52064)

Concert Key:

C

Vocal Range:

, to

Style:

Swing (medium)
Trumpet - Maynard Ferguson, Rolf Ericson, Chet Feretti, Rick Kiefer
Trombone - Ray Winslow, Kenny Rupp
Alto Sax - Lanny Morgan
Tenor Sax - Joe Farrell, Willie Maiden
Bari Sax - Frank Hittner
Piano - Jaki Byard
Bass - Charlie Saunders
Drums - Rufus Jones
Though this song has only been recorded as a big band arrangement, there's no reason it can't be played in a small group setting. It's a medium blues head with a rhythmic kick to it, based around a two-beat pickup that starts with a pair of eighth notes followed by a quarter note. The first of these eighth notes is short, so it is notated as a staccato triplet quarter note followed by a triplet eighth note. Some stop-time hits on the fifth through eighth measures lead to a simple "turnaround" of II7-♭II7-I. The first ending of the head has a descending quarter-note triplet figure with each note harmonized as the root of a dominant chord. The second ending is a break which in a small-group setting would lead to the first solo.

In the big band arrangement, there is an eight-measure intro with the full band, with a break for the saxes on the last two measures. The trombones play the melody in unison, in the same octave where it appears on the C treble clef lead sheet. Instead of a solo, the second ending break leads to a sax soli in the key of F. This is followed by solos, also in F, on standard blues changes without the alterations of the head. There is a set of backgrounds with a double-time feel, leading back to single time for the shout chorus. This shout chorus is played twice, the second time tagged with the same sax section break as in the intro, leading back to the key of C for the out head. The ending, which is shown on the lead sheet, is one of those classic rhythmic swing endings, though the last chord is held out instead of the expected shorter hit.
Joe Farrell's first recordings were with the Maynard Ferguson big band, which he was a member of from early 1960 to '61. Also during that time, Joe recorded with Charles Mingus on the latter's classic album "Pre Bird." Pianist Jaki Byard, whom Joe knew from the Ferguson band, had not joined Mingus yet. Joe played in Jaki's quartet in 1965, producing the album "Live At Lennie's."
Another recording of this big band arrangement of
Ultimate Rejection
was made in 1998 by drummer Danny D'Imperio with his big band, the Bloviators. It has so far not been recorded with a smaller band.
Don Sickler:
Today's jazzleadsheets.com release (December 16, 2017) of Joe's
Ultimate Rejection
honors what would have been his 80th birthday. He shares his exact birthday with another great saxophonist/flautist,
Bobby Porcelli
.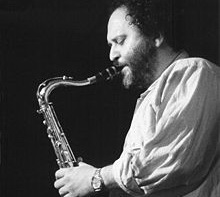 December 16, 1937 – January 10, 1986
Joe Farrell is principally remembered as one of the most versatile musicians of his time. His mastery of a wide variety of woodwind instruments was paralleled by the vast diversity of musical styles and settings in which he played. Best known as a tenor and soprano saxophonist and flautist, Farrell also played alto and baritone saxophones, piccolo, alto and bass flutes, oboe, English horn, clarinet, and bass clarinet. Read more...