Trumpets & Joy

– Don Sickler

A delightful two-horn arrangement of God Rest Ye Merry Gentlemen, also great for melody and bass.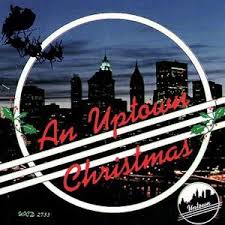 All selected items will be available for download after purchase.
Recording:

Claudio Roditi - An Uptown Christmas

Recorded on:

January 27, 1985

Label:

Uptown (UP 27.33)

Concert Key:

D minor

Vocal Range:

, to

Style:

Swing (slow)
Trumpet - Claudio Roditi
Trumpet - Don Sickler
Piano - Mulgrew Miller
Bass - Rufus Reid
Drums - Akira Tana
This arrangement of God Rest Ye Merry Gentlemen was recorded with just two trumpets and rhythm section, but could use any two horns, or even feature one melody instrument with a bassist.

This is a relatively straightforward arrangement, with the head played at the beginning by the two trumpets alternating between the melody and a countermelody. The rhythm section then comes in, establishing the new tempo and vamping on new groove figures. The second time through the head is not harmonized; after the unison A section, the two trumpets alternate phrases of the melody. The solos are on the form, with the eight-measure figures section vamp at the end of each chorus. The "out head" returns to the two trumpets (at the slower tempo) with the rhythm section joining on the last chord.

Concert, B♭ and E♭ Condensed Scores contain both parts (two guitars, two trumpets, alto or tenor saxes; the bass part is intended for melody and bass duo; and a trombone 2nd part is available.


This song, like
Journey Of The Three Kings
, was released on "An Uptown Christmas." The rest of this session, however, was for Claudio Roditi's self-titled second album; this featured Claudio with the same rhythm section, trombonist
Slide Hampton
and tenor saxophonist Howard Kimbo.
Notes from Don Sickler
I had the honor of creating several arrangements for this Claudio Roditi session. I had done my own album for Uptown in 1983 ("The Music Of Kenny Dorham"), but at that time Uptown had not yet thought of having their artists also do a Christmas song on each session (to be included on a later Christmas compilation album). In 1985, just before Claudio's session, they asked me to come up with something that would feature both of us for a future Christmas project.
I started with a chorus of "God Rest Ye Merry Gentlemen" in a slow tempo: two trumpets splitting the melody, with a counter line going against the melody. Then into my 2-feel groove adaptation starting in unison, then alternating phrases of the melody. Claudio reads great; my recollection is that we had no time to rehearse it at the end of the session. We just talked it down, I sang down the time change groove figures to the rhythm section, and we recorded the track. What I'll never forget was, as we were packing up our horns, Claudio said, "That last track was interesting. What was that song?" Being from Brazil and not growing up in the U.S., he'd never heard "God Rest Ye Merry Gentlemen."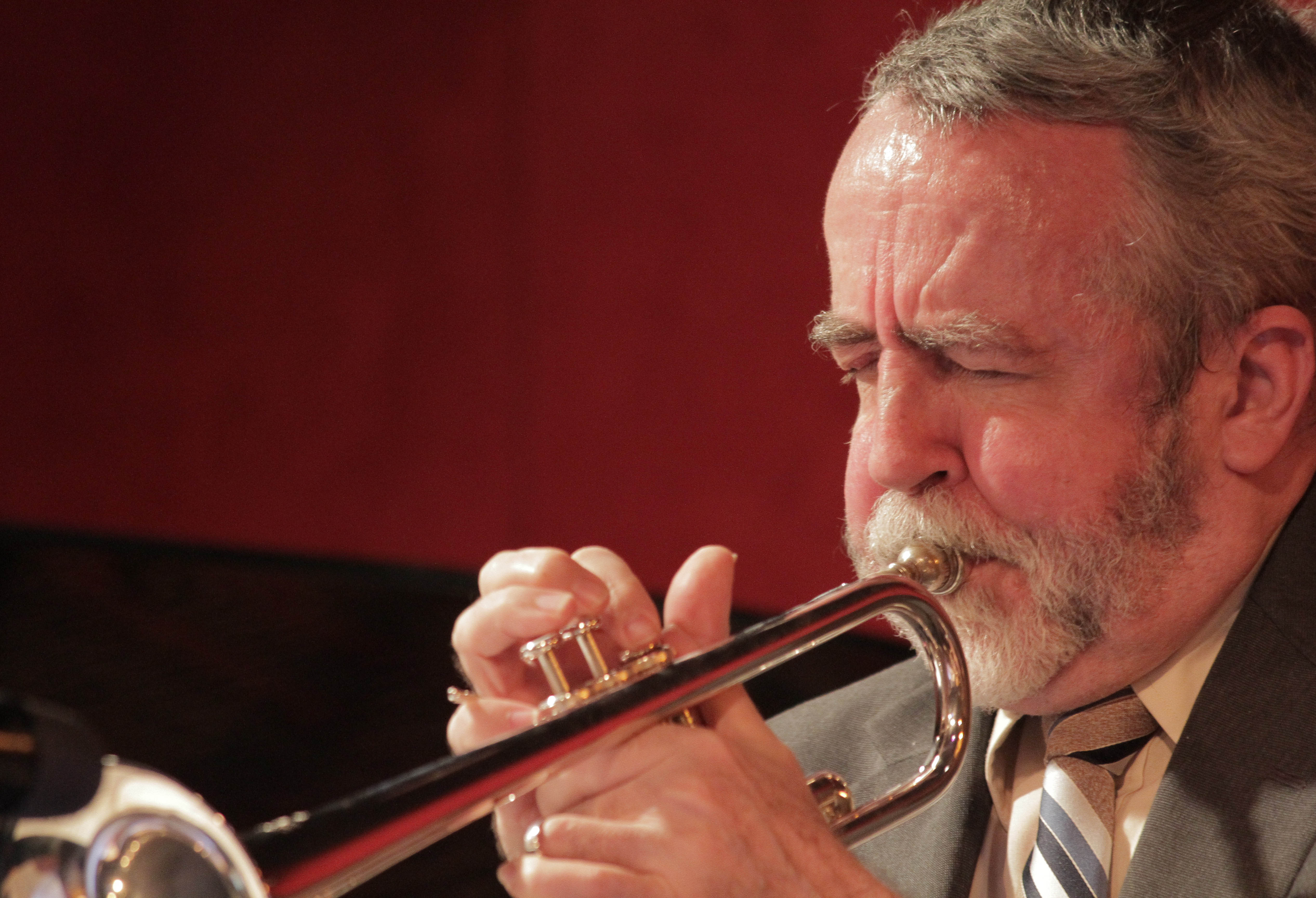 born on January 6, 1944
Don Sickler, founder of jazzleadsheets.com, was born on January 6, 1944, in Spokane, Washington. Don took up the trumpet at the age of ten and two years later formed his own jazz combo. Don received his Bachelor's Degree from Gonzaga University, then decided to further his career and studies in New York City at the Manhattan School of Music, where he received his Master's Degree in Trumpet Performance in 1970. During this time, he also played commercially, subbing on Broadway and playing in show bands and commercial jobs. Read more...