Thang

– Ronnie Mathews

This funky blues in 5/4 is a fun way to work up your odd meter chops.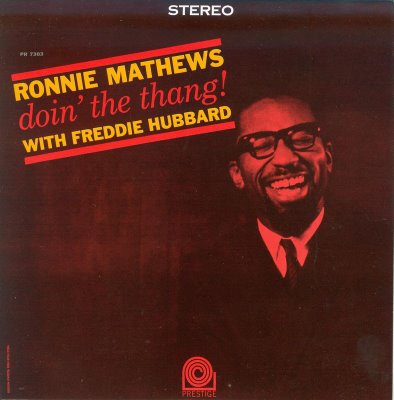 All selected items will be available for download after purchase.
Recording:

Ronnie Mathews - Doin' The Thang

Recorded on:

December 17, 1963

Label:

Prestige (PR 7303)

Concert Key:

B-flat

Vocal Range:

, to

Style:

5/4 swing (medium)
Trumpet - Freddie Hubbard
Baritone Sax - Charles Davis
Piano - Ronnie Mathews
Bass - Eddie Khan
Drums - Albert "Tootie" Heath
Our audio excerpt starts with the horn melody. This is set up on the recording by two choruses of the piano and bass figures which are clearly notated in the C treble clef lead sheet. It also functions as a concert condensed score, with all parts indicated, including the distinctive bass drum/hi-hat pattern. This is notated in 5/4, but also generates a strong 10/4 feel from the piano/bass figures (which actually subdivide into a 3/4 to 7/4 pattern). This pattern continues until a strong 5/4 feel starts in the ninth measure of the blues (solos). All this makes for a very interesting challenge for the soloist. Each soloist's first two choruses are all about "grooving" with the piano/bass patterns, after that the rhythm section swings until the next soloist.

In the late 1950s odd meters (5/4, 7/4, etc.) started to captivate certain jazz artists. Primary examples are Max Roach and of course Dave Brubeck with his hit album "Time Out." By the time of this recording in 1963, Ronnie Mathews had been following Max's group's odd meter compositions, and within two years Ronnie would be recording odd meter compositions with Max Roach himself.
Check out more from "
Doin' The Thang
."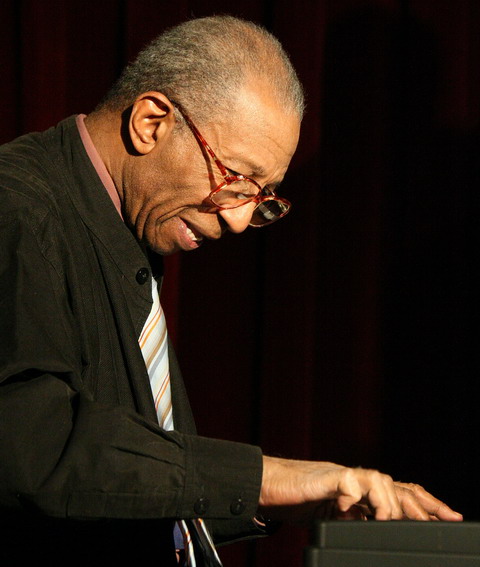 December 2, 1935 – June 28, 2008
Ronnie Mathews was born in Brooklyn, NY. He studied at Brooklyn College, and also with pianist/composer/arranger Hall Overton starting in 1953, then continuing his music education at Manhattan School Of Music from 1955-1958. He played with Gloria Lynne (1958-1960) and started his small group jazz recording career with Charles Persip And The Jazz Statesmen for Bethlehem records on April 2, 1960. He also performed with Kenny Dorham in 1960 and 1961, as well as recording in 1961 on sessions with leaders Clifford Jordan (February 14), Roland Alexander (June 17), his own trio session for Savoy (June 19, unissued), Bill Hardman (October 18), and Junior Cook (December 4). Read more...