Sweet Life (vocal)

– Tadd Dameron & Bernie Hanighen

This is the first vocal recording of Dameron's Sweet Life (with Minus You track) featuring the remarkable voice of Richard Allen.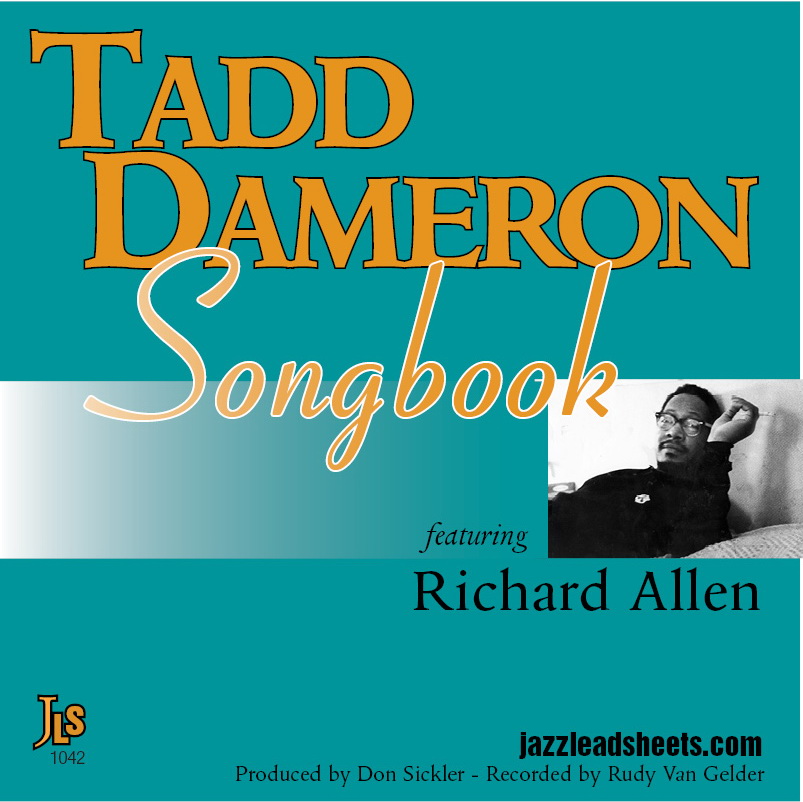 All selected items will be available for download after purchase.
Recording:

Richard Allen - Tadd Dameron Songbook

Recorded on:

September 13, 1997

Label:

jazzleadsheets.com (JLS 1042)

Concert Key:

A-flat

Vocal Range:

Baritone, E-flat3 to A-flat4 written 8va

Style:

Ballad
Vocals - Richard Allen
Piano - Norman Simmons
Bass - Ron McClure
Drums - Billy Drummond
Our vocal lead sheet is written an octave above where it would be sung in the alto register. On this recording, however, Richard Allen is singing it a full two octaves below the notated pitch. His extremely rich, deep voice bears more than a passing resemblance to Johnny Hartman's—but even fuller and lower. When engineer Rudy Van Gelder, who recorded Hartman with John Coltrane, heard Richard's voice on a demo cassette, all he said was, "Do I get to record him?"
Hanighen's lyric, like his lyric to
I Remember Love
is a bittersweet look at love and loss.
Richard's great vocal interpretation is available, as is an MP3 without voice, for your own use. There's also instrumental interpretations by saxophonist
Houston Person
and trumpeter
Don Sickler
. Don is playing with the same basic audio track heard here, so there's a Minus You instrumental MP3.
Richard Allen's deep and resonant voice is ideal for this ballad. Richard came from his home in New Mexico, at Don Sickler's request, to record a demo project at Rudy Van Gelder's Recording Studio in New Jersey. Don had played a cassette tape of Richard singing a standard for then-Blue Note president Bruce Lundvall; Bruce was blown away and agreed to a demo recording. In the weeks prior to the recording, Don sent Richard cassettes and lead sheets of the songs he wanted to record. Richard studied them, then he came up north a week before the session to rehearse with pianist
Rodgers Grant
, since many of the songs slated for the session were composed by Rodgers.
Tragically, shortly after the session when he was back home, Richard died suddenly. So what was a demo session became the only session.
Tadd Dameron's Solo Piano Arrangement with melody & lyric
This song was not recorded during Tadd's lifetime. Therefore, we're very fortunate that he deposited a carefully notated piano arrangement at the Copyright Office. It's in the old sheet music format: melody with lyric on a single staff, accompanied by a two-stave arranged piano part, which also contains the melody, and therefore is also Tadd's solo piano arrangement as well. It is harmonized mostly with widespread four- and five-note voicings, a Dameron specialty. Some of the short eighth-note lines that connect the longer melody notes are doubled an octave below in the left hand. The second chords of the second and fourth measures appear on beat 2, clearly following the melody rather than continuing the pattern of a chord every two beats.

Tadd's terminology for the chord symbols is at times somewhat unusual. Most notably, he uses F♯7♭5 as the symbol for the first and third measures of the bridge, even though the chord does not contain an F♯; if that note were added in the bass it would be that chord, but without it the combination of notes is the same as the tritone substitute chord C7♯5(♯9). Our Solo Piano Arrangement has this latter chord symbol notated, with F♯7♭5 written below the staff.

The other important idiosyncracy of Tadd's chord symbol nomenclature in this chart concerns the bebop usage of the m7♭5 or "half-diminished" chord. The second measure begins with a chord whose standard symbol is Am7♭5, but in Tadd's manuscript (and indicated below the staff in our version) it is Cm6. This was the early beboppers' name for this chord, a minor sixth chord with the sixth as the bass note. Thelonious Monk and Dizzy Gillespie, as well as Dameron, started to experiment with this in the early '40s. There is a classic quote about this chord quality from Dizzy's autobiography, "To Be Or Not To Bop:" "Monk showed it to me, and he called it a minor-sixth chord with the sixth in the bass. Nowadays, they don't call it that. They call the sixth in the bass, the tonic, and the chord a minor seventh, flat five. What Monk called an E♭-minor sixth chord with the sixth in the bass, the guys nowadays call a C-minor seventh flat five." It's a chord substitution that comes ultimately from the older interpretation of a II-V7-I progression as IV-V7-I. In this case the IV's quality is changed from major to minor; when the second of the tonic key (I) is used as the root of this chord instead of the 4th, the result is a m7♭5 chord quality.
Exclusive Minus You
audio track
CLIP
The vocal Minus You track is a chorus and a half long. The singer comes in after the intro, does the melody, then returns to the bridge (B and C sections) for the last half chorus of the song.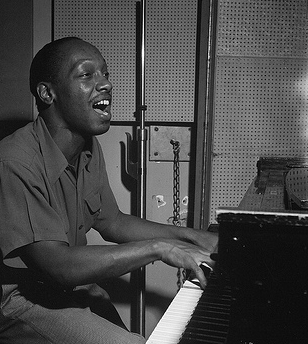 February 21, 1917 – March 8, 1965
A giant of the bebop era, Dameron had a wonderful melodic and harmonic imagination which he brought to compositions and arrangements for both small and big bands. Writing first for Harlan Leonard, Jimmy Lunceford, Count Basie and Billy Eckstine, in the late '40s Dameron started composing and arranging for Dizzy Gillespie's big band. He also recorded his own superb sextet for Blue Note Records in 1947 which featured trumpet great Fats Navarro. Read more...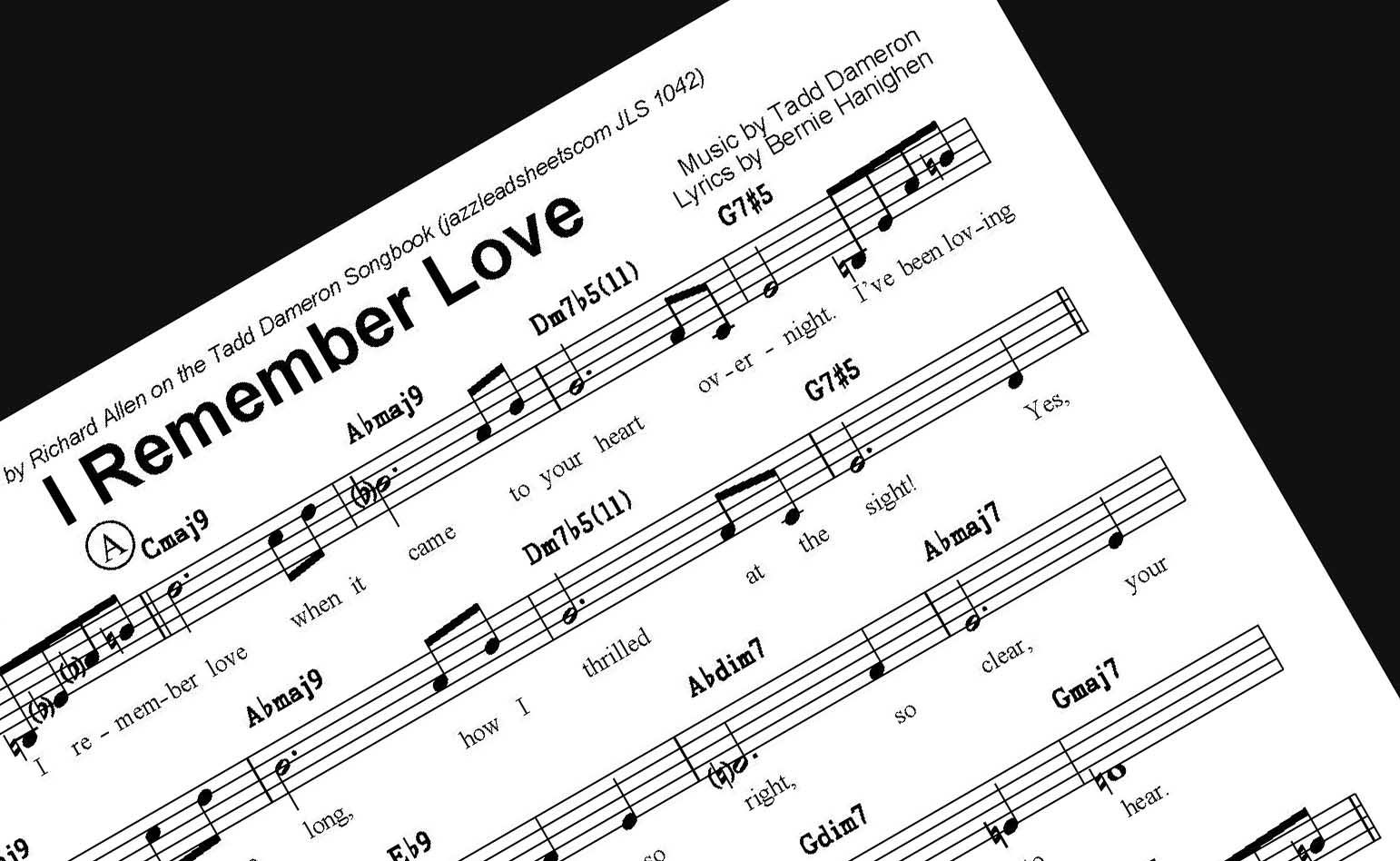 April 27, 1908 – October 19, 1976
Bernie Hanighen is best remembered for writing the lyrics to Thelonious Monk's standard 'Round Midnight. Hanighen, however, was not only a lyricist but a composer as well. Read more...