Staccato Swing

– Ray Bryant

This minor-key uptempo song has a tricky melody that stretches over two octaves. A two-horn arrangement is available.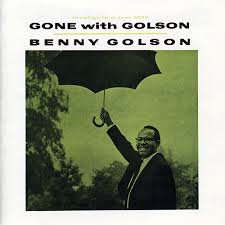 All selected items will be available for download after purchase.
Recording:

Benny Golson - Gone With Golson

Recorded on:

June 20, 1959

Label:

New Jazz (NJLP 8235)

Concert Key:

B-flat minor

Vocal Range:

, to

Style:

Swing (medium up)
Trombone - Curtis Fuller
Tenor Sax - Benny Golson
Piano - Ray Bryant
Bass - Tommy Bryant
Drums - Al Harewood
The title of this song describes it well, as it certainly swings a lot and the melody is mostly staccato, at least for the A section. Listening to our audio excerpt you'll hear that there's an introduction that sets up the melody. As to the melody, you can hear that it is pianistic in that it has a very wide range (two octaves plus a second); this means it's not easy for many horns played as is. On the repeat of the A section, the tenor sax part plays the melody which goes up to a high G, a step above the top of the "standard" saxophone range. The melody fits perfectly for the alto sax, or down an octave for baritone sax. Trombonists can play parts of the melody down an octave as indicated in our bass clef leadsheet. For trumpet, only the first note is written an octave higher. As a multiple-instrument melody in octaves performance, any instrument can switch octaves where it seems practical.

About the recorded quintet arrangement:
The melody takes on a special delightful character as it travels from trombone (in the intro, with tenor sax harmony) to piano to tenor sax (adding harmonized trombone) to trombone over tenor sax harmony, and finally back to piano (an octave higher) accompanied by the horns adding to the sustained harmonic line. Individual parts are available. The Concert Condensed Score is recommended for Bass and Drums.

The quintet arrangement features the piano on the melody for A1 and C (after a six-measure intro with the horns), with the horns taking over on A2 and B, harmonized all the way, and playing whole notes behind the piano melody at C.

Lead sheets are also available for playing this song in a quartet setting.
"Gone with Golson" was the first of two Benny Golson albums featuring Ray Bryant on piano. The other was its sequel, "Groovin' with Golson," which also featured
Curtis Fuller
on trombone. Bryant and Golson, as well as Ray's brother, bassist Tommy Bryant, had also recorded together on Dizzy Gillespie's album "The Greatest Trumpet Of Them All," which features several compositions by Gigi Gryce including
Shabozz
and
A Night at Tony's
.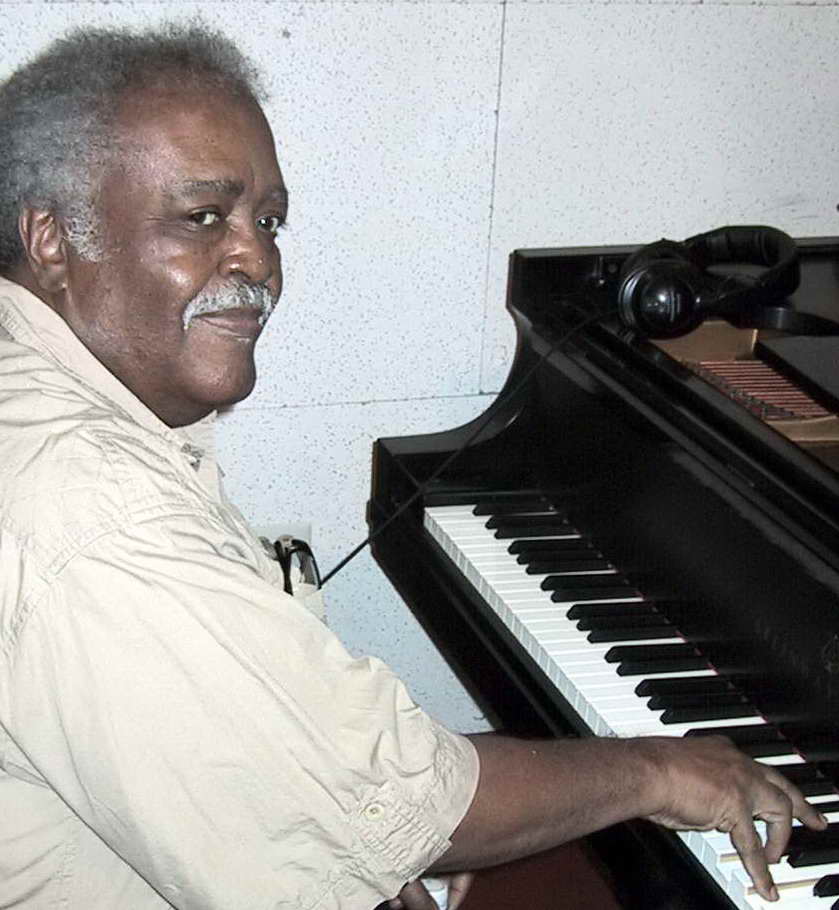 December 24, 1931 – June 2, 2011
Following performances in his native Philadelphia with guitarist Tiny Grimes and as house pianist at the Blue Note Club with Charlie Parker, Lester Young, Miles Davis and others, Ray Bryant came to New York in the mid-1950s. His first jazz recording session in New York was with Toots Thielemans (August, 1955) for Columbia Records. That session led to his own trio sessions as well as sessions with vocalist Betty Carter for Epic Records in May and June ("Meet Betty Carter and Ray Bryant"). On August 5, 1955, Ray recorded with Miles Davis, and on December 2, 1955, with Sonny Rollins, both for Prestige Records. Read more...