Split Feelin's

– Hank Mobley

This Hank Mobley head contrasts the Latin A section with a swing bridge, with solos over rhythm changes. It's from one of Hank's favorite albums. Hank's tenor sax solo transcription is also available.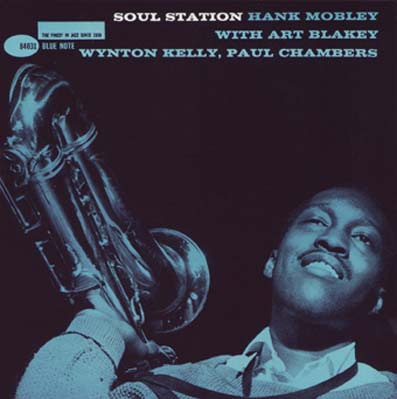 All selected items will be available for download after purchase.
Recording:

Hank Mobley - Soul Station

Recorded on:

February 7, 1960

Label:

Blue Note (BLP 4031)

Concert Key:

F

Vocal Range:

, to

Style:

Latin/swing (medium up)
Tenor Sax - Hank Mobley
Piano - Wynton Kelly
Bass - Paul Chambers
Drums - Art Blakey
The head is medium up Latin with a swing bridge. Swing solos: "rhythm changes" with bridge. Our audio excerpt starts with the melody pick up. The rhythm section figures under the melody create the eight-measure intro that is on the complete recording. The intro is notated in the C treble clef lead sheet.
Unlike the other Mobley originals on this album,
Split Feelin's
has not been widely covered by other musicians. It was in fact the first modal/vamp-based song to be recorded on a Hank Mobley-led album. Though it doesn't stay modal throughout, it led to the classic modal Mobley songs of the '60s such as
Three Way Split
.
Jazzleadsheets.com has all four Mobley originals from the "
Soul Station
" album.
Transcribed Tenor Sax Solo:
Hank Mobley's
tenor
tenor sax solo is available in both B-flat and C treble clef concert key editions.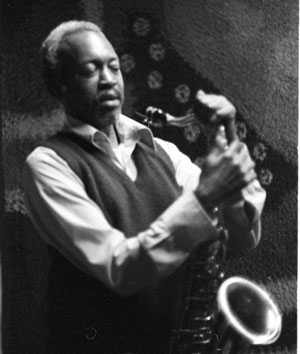 July 7, 1930 – May 30, 1986
Hank Mobley is one of the most acclaimed tenor saxophonists in modern jazz history. He is recognized by musicians and critics alike as one of the most important and eloquent jazz instrumentalists of all time. He recorded well over 100 of his own original compositions and left an indelible mark on the post-bop jazz scene. Read more...