Sox-Trot

– "Papa" Jo Jones

A catchy, snappy medium swinger. The changes are based on Honeysuckle Rose, though the bridge is slightly different.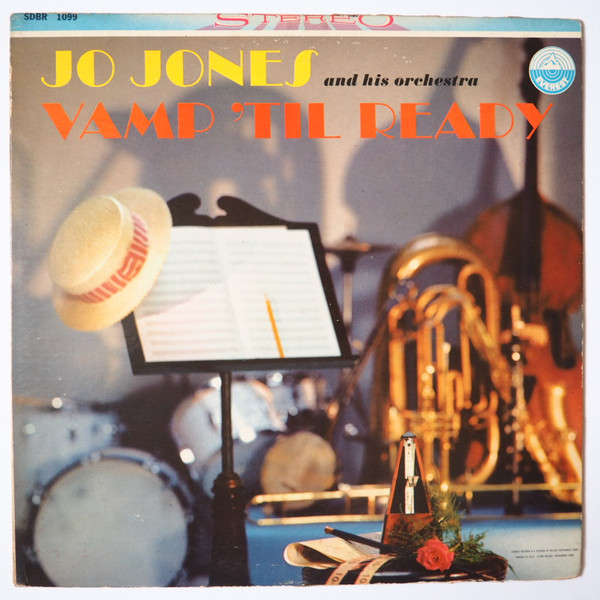 All selected items will be available for download after purchase.
Recording:

Jo Jones - Vamp 'Til Ready

Recorded on:

April 19, 1960

Label:

Everest (LPBR 5099)

Concert Key:

F

Vocal Range:

, to

Style:

Swing (medium)
Trumpet - Harry "Sweets" Edison
Trombone - Bennie Green
Tenor Sax - Jimmy Forrest
Piano - Tommy Flanagan
Bass - Tommy Potter
Drums - Jo Jones
A catchy song in a classic swing style.
Sox-Trot
is full of those snappy, bouncing rhythms that Jo Jones—and everyone else on the original recording—really excelled at. This song is based on the changes of
Honeysuckle Rose,
but with different bridge changes: almost a "rhythm changes" bridge, but with D minor instead of D7. The bridge melody is similar to that of
Gene Ammons
'
The One Before This
.
There is an unusual tag ending: the last four measures are repeated, but starting two beats later. We notate this with a 2/4 measure followed by a 4/4 measure which ends in the pickup to the tag phrase. Our C lead sheet contains the horn voicings in the final measure, as well as notable piano fills around the melody heard on the recording.
Our lead sheets indicate solos on the head changes, which certainly work as solo changes. However, the solos on the recording use a different chord progression. The A section is like "rhythm changes" but going to D7 in the sixth measure; the seventh measure has G7 to C7 to get back to F. The bridge is the same as on the head.
Though they had been playing together since the early Count Basie band in the '30s, Harry "Sweets" Edison appears on only two recordings led by Jo Jones. Besides "
Vamp 'Til Ready
," Sweets played on Jo's 1976 album "The Main Man," which also features Tommy Flanagan as well as
Eddie "Lockjaw" Davis
. Edison and Jimmy Forrest also recorded together on four of the former's albums as well as with vocalist Joe Williams.
What is striking about this composition is how it offers a playground for drummers to explore melody and rhythm around the drum set using traditional bebop vocabulary. Papa Jo wasn't primarily a composer, however this tune gives us a glimpse into the genius of Jones as a complete musician—someone who used his mastery of the drums to influence how he composed. The melody is very catchy, and includes several essential rhythmic concepts: call and response, syncopation, and quarter note triplets. These are parts of this 'playground' that make it so much fun to play, and perfect to adapt around the drum set.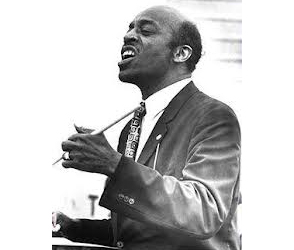 October 7, 1911 – September 3, 1985
Born Jonathan David Samuel Jones in Chicago, Illinois, Jo Jones got his start playing drums and tap-dancing in carnival shows in Alabama until joining Walter Page's band in Oklahoma City in the late 1920s. He, along with Walter Page and Freddie Green, joined Count Basie's band in 1934. That rhythm section would forever change the sound and feeling of jazz. Read more...