Sonny's Tune

– Sonny Stitt

A fun laid-back riff blues with a melodic bass part.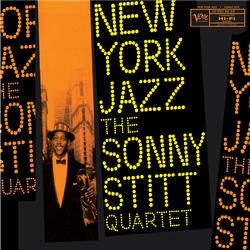 All selected items will be available for download after purchase.
Recording:

Sonny Stitt - New York Jazz

Recorded on:

September 14, 1956

Label:

Verve (MGV 8219)

Concert Key:

C

Vocal Range:

, to

Style:

Swing (medium)
Alto and Tenor Sax - Sonny Stitt
Piano - Jimmy Jones
Bass - Ray Brown
Drums - Jo Jones
This is a clever blues melody duet with the bass. On the recording the melody is played by Sonny Stitt on tenor sax and Ray Brown on bass. The various lead sheets available allow any instrument to be featured with the bass. The bass part, drum and piano indications are included in the C treble clef lead sheet. Sonny's introduction is also further developed in the Coda notated on each lead sheet.

Sonny Stitt started recording on alto sax, but in late 1949 he also started recording on tenor sax. On the version of
Sonny's Tune
used here, he starts on tenor and takes a tour de force twelve-chorus tenor solo, switches to alto during the piano solo, then plays two solo choruses on alto before switching back to tenor during a bass chorus for the out melody. As you will hear, by 1956 Sonny Stitt was one of the true technical wizards on both alto and tenor saxophone, always exhibiting amazing energy. His melodies are a lot of fun to play.
Check out another title recorded on Stitt's "
New York Jazz
,"
Norman's Blues
Essential Bass (Ray Brown)
Sonny's Tune is a great example of a contrapuntal two-voice melody that's divided between the top and bottom voices. Stitt wrote a melody and specifically added a written bass part that fills it out. This gives the bass player a nice chance to be a part of the statement of the theme while simultaneously providing the bass function of the band.

Bassists infrequently are given the chance to play the melody, and when those times come up they're often the only lead instrument, but Sonny's Tune provides the unique opportunity for the bassist to have their own counter melody line and be able to phrase it alongside the higher melody part. While this part does require the bassist to play some melodic eighth note lines in time, they are positioned conveniently on the instrument, requiring minimal shifts as well as utilizing a plethora of open strings.

Bassist should get the C treble clef (plus Bass) lead sheet.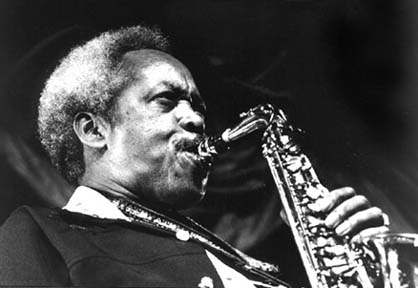 February 2, 1924 – July 22, 1982
Alto saxophonist Sonny Stitt was 3 1/2 years younger than Charlie Parker. When they met in 1943, each was surprised to find the other had developed a virtually identical style. Sonny was always frustrated when he was labeled as just another disciple of Charlie Parker, knowing he had already developed his style before hearing recordings of Charlie Parker with Jay McShann. Read more...