Soft Winds

– Fletcher Henderson

A small-group swing classic that's been recorded in a countless variety of settings and arrangements. We'll be exploring this important jazz standard in many ways. For now, take a listen to the original Benny Goodman version, pianist Art Tatum's trio (and his transcribed solo), and a 3-guitar interpretation (with Minus You audio).
Recording:

Benny Goodman - Benny Goodman Sextet

Recorded on:

November 22, 1939

Label:

Columbia (35320)

Concert Key:

A-flat

Vocal Range:

, to

Style:

Swing (medium)
Clarinet - Benny Goodman
Vibes - Lionel Hampton
Guitar - Charlie Christian
Piano - Fletcher Henderson
Bass - Artie Bernstein
Drums - Nick Fatool
An all-time classic, which has been played in many different keys, tempos, and arrangements. It's a 16-measure blues, which expands the usual blues changes by staying on the IV chord for four measures, followed by four measures of the I chord.

Our Concert Condensed Score reflects the arrangement of the original recording in the key of A♭. The guitar has the melody, with vibes and clarinet harmony notes above. Click on Guitar Corner for more details about the arrangement.

This recording has an intro based on the last two measures of the melody. There is also a coda that tags these last two measures. In this arrangement, the melody descends while the bass rises at the beginning of this two-measure phrase. The first two guitar chords in the intro may look like they clash with the bass notes, but their smoothly chromatic motion, coupled with the way they resolve to the tonic, really makes them work out.
This version of Soft Winds is master take B; take A has a slightly different arrangement with pickups around the melody phrases both times, instead of only on the second time (check out Guitar Corner for more about the arrangement).

These first studio recordings of Soft Winds come from Charlie Christian's second studio session with Benny Goodman's sextet.
Our Concert Condensed shows how the instruments react on the original recording. Everything is shown where it sounds, so, on guitar, you would play
8va
.
Charlie Christian
plays a chordal intro; the written notes, 8va, are the top note of his chords. At A, Charlie plays single line melody notes. The vibes and clarinet harmony notes are above the melody. In measures 13-14, Charlie plays harmony notes.
Charlie continues playing the melody for the repeat of the head, also adding a three-note pickup to each phrase in unison with the clarinet (Benny Goodman). There is no guitar solo on this recording, but Charlie is featured prominently on the melody.
Recording:

Art Tatum - Rehearsals, Vol. 2

Recorded on:

June 21, 1944

Label:

Folkways (FP33)

Concert Key:

A

Vocal Range:

, to

Style:

Swing (medium up)
Piano - Art Tatum
Guitar - Tiny Grimes
Bass - Slam Stewart
A piano melody and solo transcription is available for Art Tatum's version of
Soft Winds
, transcribed by pianist Glenn Zaleski. Art takes this song a bit faster than the original Benny Goodman version, and up a half step in the key of A. His voicings for the melody have the same notes as on the Goodman recording, but in opposite inversions with the melody on top. Check out how he makes the line even smoother by inserting passing tones within the voicings: G♯ between A and G. The second to last measure of the head is also opposite to the Goodman version: still contrary motion, but with the melody going up while the bass goes down. This avoids the clash between chord and bass that could happen with contrary motion in the other direction.
The last four measures are played as an intro. There is a shout chorus after the solos. Click on Solos for more details about the piano transcription.
This version of Tatum's solo is available on
YouTube
Our transcription comes from the second alternate take of
Soft Winds
from this
session
, first issued on the Folkways label. This was one of the earliest studio recordings of this song after Benny Goodman's original version. The session of June 21, 1944, was the last by the all-star trio of Art Tatum, Tiny Grimes and Slam Stewart, who appear together on live recordings as early as March 1943. Stewart continued playing with Tatum as late as 1956.
Click on the Solos tab for more info.
Our five-page melody and solo transcription includes the in head and Art Tatum's two-chorus solo. Tatum states the melody quite simply in three-note voicings, with slinky left-hand fills between the melody phrases. The solo CLIP, as is often the case with Art Tatum, is a virtuosic showcase that all but requires several listenings to fully comprehend. It's basically a right-hand solo, with only a few left-hand interjections besides a couple of sixteenth-note runs with a two-handed range. The dazzling, cascading sixteenth-note and triplet lines are broken up with calmer eighth-note passages that showcase Tatum's bouncy swing feel. Fingerings are shown for many of the faster lines. An advanced yet worthwhile solo to tackle.
Recording:

Jeanfrançois Prins - Three Guitars Playing

Recorded on:

April 4, 2008

Label:

jazzleadsheets.com (JLS 1047)

Concert Key:

F

Vocal Range:

, to

Style:

Swing (medium)
Guitars - Ben Cassorla and Jeanfrançois Prins
Listening to our audio excerpt, you'll hear the three guitars together playing this classic jazz standard. Now your job is to learn all three parts and to be able to play your part in place of the Guitar 1 or Guitar 2 recorded part with the appropriate MP3 track. Recording and listening back to your performance will help make sure you've got your phrasing together with the other two recorded guitarists.

If you are an inexperienced guitarist, see the Guitar Corner tab for more tips.
"Three Guitars Playing"
was recorded at the legendary
Van Gelder Studio
in Englewood Cliffs.
Don Sickler:
Recording these easy 3-Guitar arrangements gave me a chance to get guitarists Jeanfrançois Prins and Ben Cassorla out to the Rudy Van Gelder Studio to record them. One recorded two of the tracks and the other one the third. I know they recorded Guitar 1 and Guitar 3 together first (in separate isolation booths). Then one of them added the 2nd part.
Based on The Jazz Messengers' influential 1955 recording, this three guitar arrangement of Fletcher Henderson's
Soft Winds
adapts the parts of trumpeter Kenny Dorham, saxophonist Hank Mobley and bassist Doug Watkins onto a convenient and sonorous register of the instrument for an easy-reading yet hard-swinging time. With individual notation and tablature for each part and play-along tracks for parts one and two, students can both easily learn their written parts and develop the proper swing feeling and phrasing to play them with; a fantastic package for any budding jazz guitarist.
The third part is always present; you can remove Guitar 1
clip
or Guitar 2
clip
. Learn guitar 3 by playing along with it.
Suggestions for the inexperienced Guitarist:
The easiest way for you to get started would be to explore the Guitar 2 part and MP3 no guitar 2 track. First you want to make sure you have the notes together on the guitar, so just be able to play the part note after note, not worrying about the rhythms until you've got the notes together.
Once you have the notes on the guitar, just put on the MP3 track and go for it! Listen carefully to Guitar 1, making sure you are phrasing with him as you play Guitar 2.
Once Guitar 2 is comfortable for you, check out Guitar 1, where you are playing the melody. Try the same procedure, using the MP3 no Guitar 2.
When Guitar 1 is comfortable, get Guitar 3 together in the same way. There is no minus Guitar 3 track. You need Guitar 3 (the bass part) to start the arrangement, and hold the other 2 parts together. Once you've learned the Guitar 3 part, play it along with Guitar 3 using the Complete Mix track.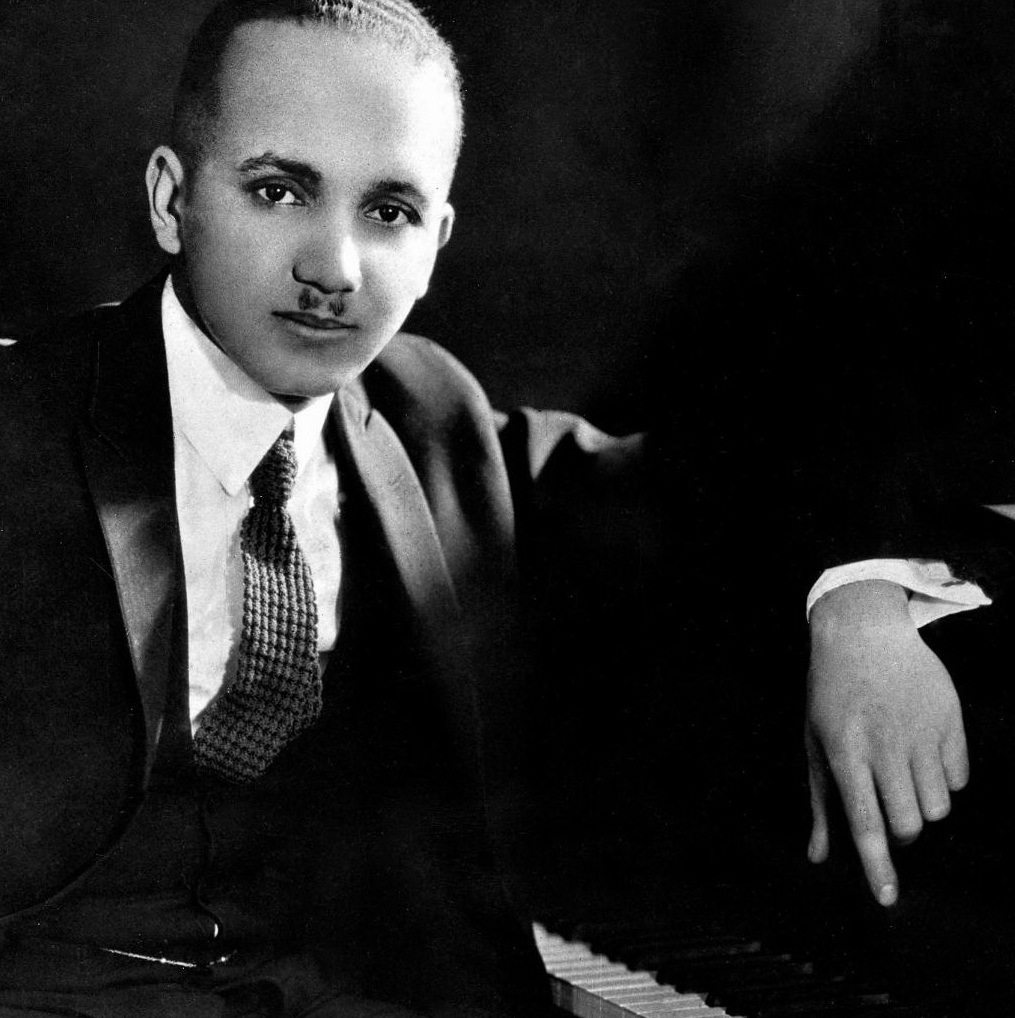 December 18, 1897 – December 29, 1952
Jazz historians often name Fletcher Henderson as one of the fathers of swing. Fletcher's band included nearly all of the greatest swing artists. Today he is credited not only with writing arrangements that helped pioneer swing and jazz forms but also discovering many of the best musicians of the swing era, including Louis Armstrong and Lester Young. Read more...